| | | | |
| --- | --- | --- | --- |
| The Lowestoft Scores | | | |
The Scores are a series of narrow lanes and steep pathways running from Lowestoft High Street to the site of the town's former beach village. They formed a vital link between the town, which was built on a cliff, and the village, which had developed as a result of the fishing industry. With herring one of the most profitable exports, many workers came to live on the High Street and would have used the scores to go and work in the beach village processing fish. The Scores were once full of the sights, sounds (and smells!) of the port's booming fishing industry and form a major part of Lowestoft's architectural heritage.
Today, running downhill from The High Street, they are still used as walkways and roads, typically ending on Whapload Road (bottom photo below). Whapload Road is flanked by modern industrial buildings including the large Birds Eye factory - a contrast to the old beach village in terms of the manner in which the fishing industry is and was carried out. In recent times, Waveney Valley Athletic Club has held a 'Scores Race'; a demanding running competition up and down them with a senior and a junior race.
Zoom in or out on the map below to view the location of the Lowestoft Scores.

Map: Openstreetmap.org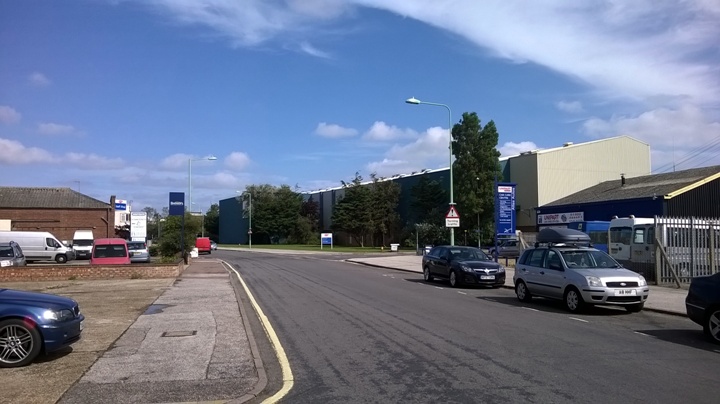 The Name
The word 'score' can mean a notch, scratch, or incision; a stroke or line. Also, there is an Anglo-Saxon word 'scoren' which means precipitous. In several cases, The Scores were named after people, taverns or business and some of their names have changed throughout history.
These Webpages
It is the aim of these pages to show through photographs what The Scores look like today and present a little information on each one. As shown by zooming in on the map above, each score runs downhill towards the sea approximately west to east. The pages when viewed in sequential order start with the southernmost score seen today and ends with the northernmost one. There are also two pages afterwards on a couple of 'lost' scores - 14 pages in total.
Click on the rectangular picture below to view the first score webpage. The other pages can then be viewed by clicking on a similar picture for next or last page. Alternatively, use the links underneath to view a particular page of interest.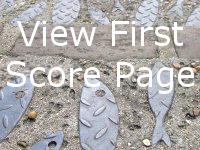 Sources/References:
Internet (Main source of facts)
The Lowestoft Scores Trail (includes map, from Lowestoft Tourist Information)
A Brief History of The Scores
Note: The author of these pages which are intended for casual browsing purposes is in no way whatsoever an expert or authority on the subject matter covered within. For further guidance and accurate information, it may be useful to contact the town library, tourist office, one of the museums or the Lowestoft Civic Society. Further page info on disclaimer page.
For any comments or queries regarding this webpage, please contact us using the feedback form Here.