| | | | |
| --- | --- | --- | --- |
| Lighthouse Score | | | |
As we go through each of the scores northwards on these pages, we have now passed the end of the High Street. Lighthouse Score connects Yarmouth Road, which is now at the top of the cliff, with Whapload Road at the bottom. As the name suggests, it is situated just south of the lighthouse.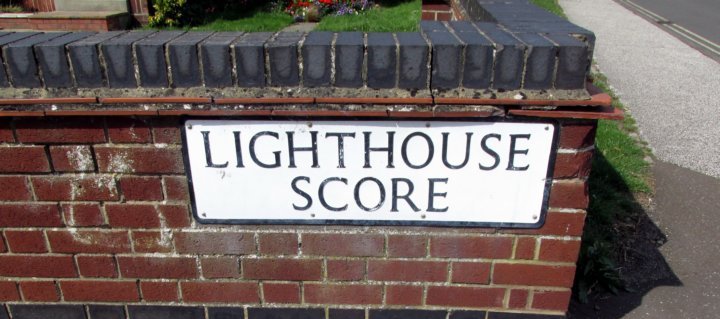 At the bottom of the score, more modern houses have replaced old cottages which had to be demolished. Beyond the road lies a series of gentle steps leading up to the top, flanked by equally gently curving walls. The lighthouse may be seen through the trees from this score - it was built in 1874 and is 37 metres above sea level, stands 16 metres tall and is a Grade II listed building. The light, which has a range of 23 nautical miles (43 km), was automated in 1975 and modernised in 1997.