| | | | |
| --- | --- | --- | --- |
| Cart Score | | | |
This score today is a one-way road for vehicles leading from a lower part of the Ravine (next page) uphill to Yarmouth Road, just North of the High Street. This makes it the northernmost score in Lowestoft.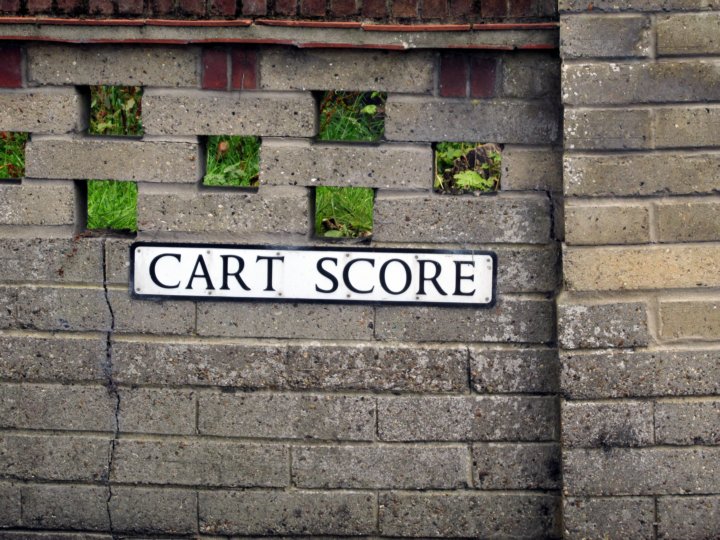 Cart Score was once known as 'Gallows Score' or 'Gibbet Score'. It is not certain the exact reason why. It is quite possible the name came from a Mr Gallow who lived here. It is though that at the top end may have stood the town's gallows, hence the name, although this may simply be a more fanciful idea. At the top of Cart Score is an entrance to Bellevue Park with an attractive thatched cottage and gardens. The park contains The Lowestoft Naval Memorial. Standing atop a cliff overlooking the North Sea, it commemorates 2,385 members of the Royal Naval Patrol Services who died in World War II whom have no grave but the sea.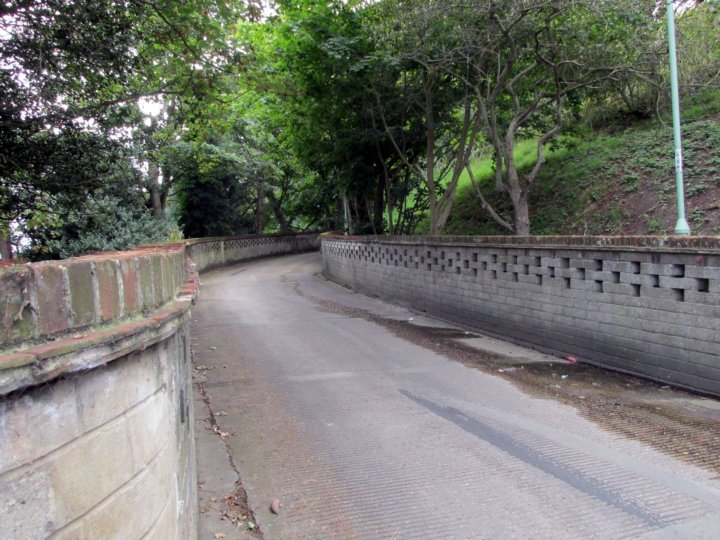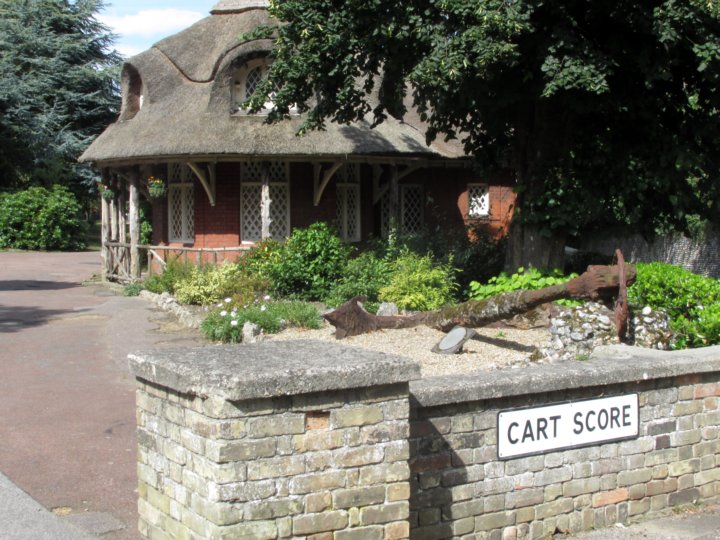 Sparrows Nest Gardens
It is worth mentioning here that between Lighthouse Score and Cart Score lies the Sparrows Nest Gardens. Established for Victoria's Diamond Jubilee, it was commandeered in 1939 by the Royal Navy, and became the central depot of the Royal Naval Patrol Service. The park contains three museums, bowling/putting greens, a children's playground, a stage for live concerts, a cafe and a fine restaurant. Surrounded by wooded paths, it is a great place to spend some relaxing recreational time.