| | | | |
| --- | --- | --- | --- |
| Wilde Score | | | |
This is approached from the High Street through an archway next to Flint House (1586), one of the oldest houses in Lowestoft.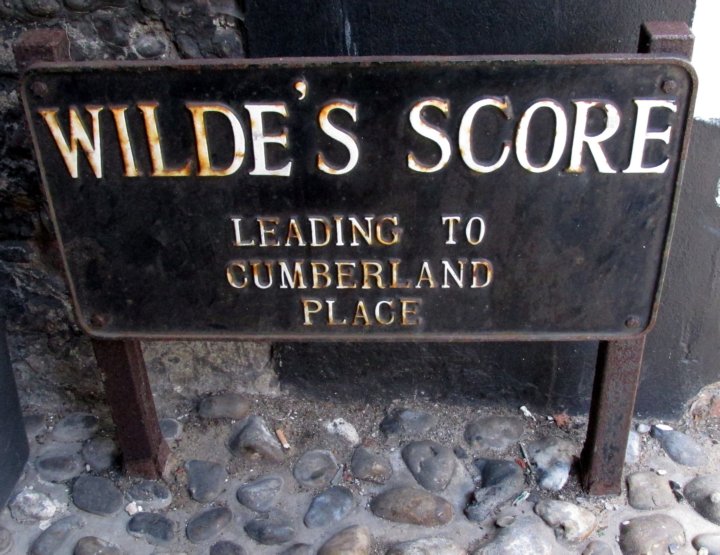 The steps and wall on the south side of Wildes Score are Grade: II listed. This score is named after the Wilde family who lived in Flint House from 1588 to the 1740′s when John Wilde left in trust, money for the building of a school behind the house for the free education of boys from the families of fishermen. A school remained there until WWII when it was bombed. Today the old schoolhouse is home to Lowestoft Civic Society's Heritage Workshop Centre. As of the time of writing (Aug 2014), it is open Tuesday to Thursday 10am-4pm and other days by appointment. The exhibition and enquiries are free and entrance to see a model of the beach village is £2-50. The sign notes on the door that the Heritage Workshop Centre is a winner of the Queen's Award for Voluntary Service to the Community 2004. Past the Heritage Workshop, the score takes two abrupt right turns because it was diverted in the 1970's. This was to make way for a Birds Eye factory site. The cottages at the bottom were demolished and past the turns, the path now leads down to Cumberland Place marked by a red herring trail on the wall and a wonderful shoal of fish under your feet as you tread on the recently restored path.