| | | | |
| --- | --- | --- | --- |
| Malster's Score | | | |
This score is not the most obvious one to stumble across whilst walking along the High Street. The top end is accessed through a small archway and the first of several walled sharp corners conceal much of the subsequent path. In addition, the lower end of Malster's Score is not accessed from Whapload Road; rather it joins Spurgeon's Score approximately two thirds down the side of the slope. With that in mind, this score is un-missable to anybody wishing to explore this aspect of Lowestoft.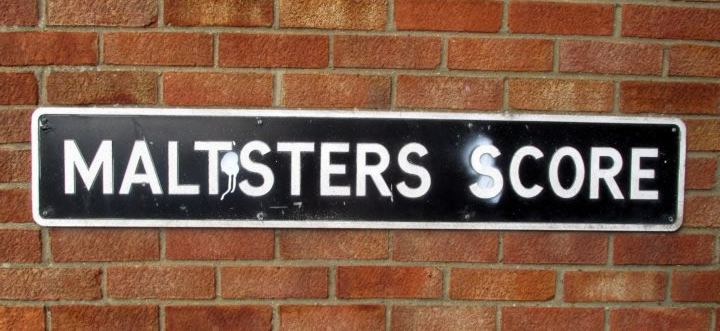 One of the main features of the score, apart from its sharp turns is its distinctive 'crinkle crankle' walls. This design is only one brick wide and has no buttresses, although is resistant against the effect of wind and ageing. The design is a traditional Suffolk style and due to the snake-like shape is often known as a serpentine wall. Malter's Score was formerly called Salter's Score and extended in the old village at the bottom into Salter's Street. In older times, it would have been one of the busiest trading areas of the town with shops and taverns. The aforementioned 'crinkle crankle' walls are today adorned with modern sculptures of fish in stainless steel, which reflect the maritime past of Lowestoft. Their ghostly form appears to reflect the remains of old decaying hulks. The position of them on the walls recalls the flooding that once affected this part of Lowestoft.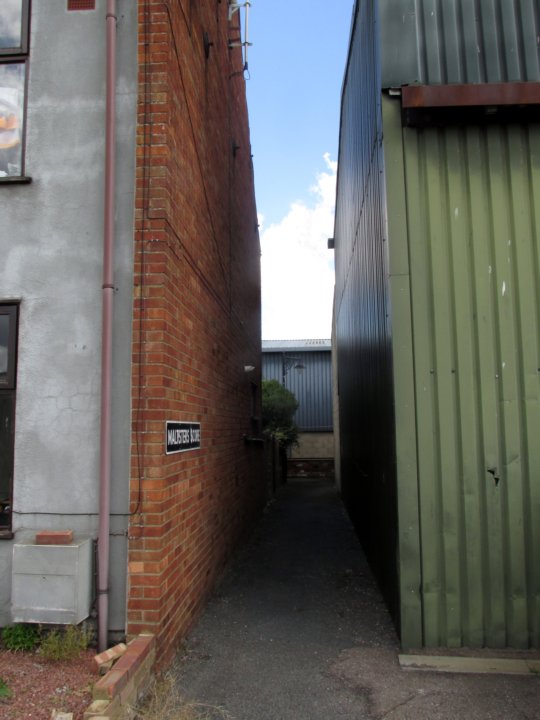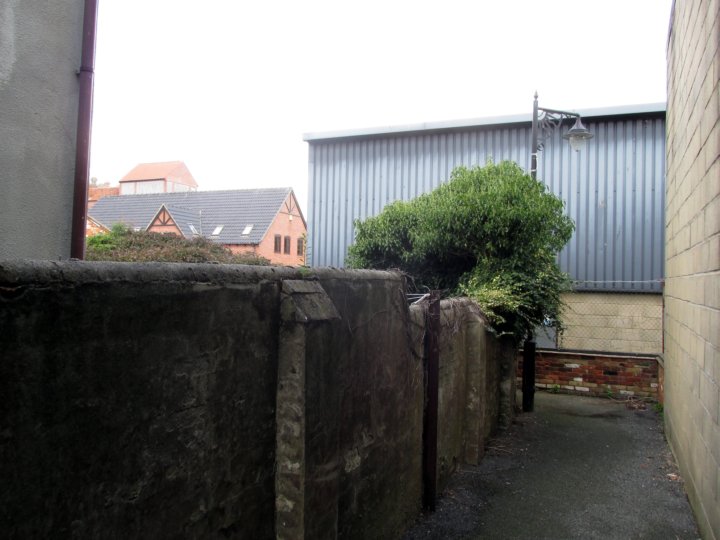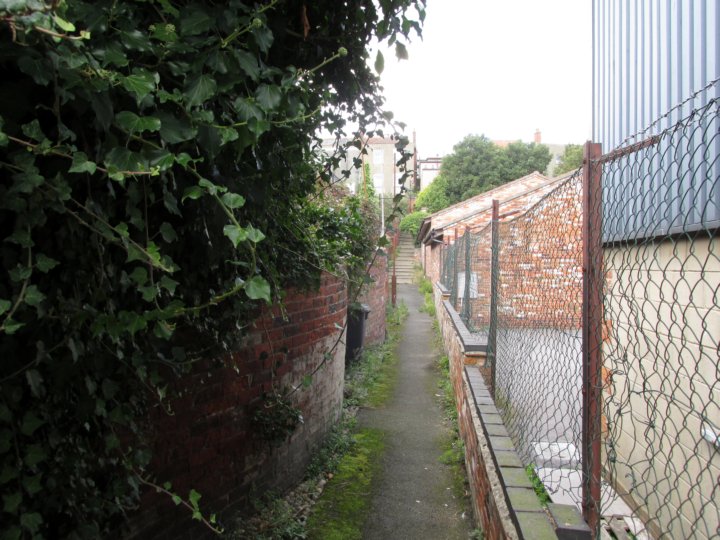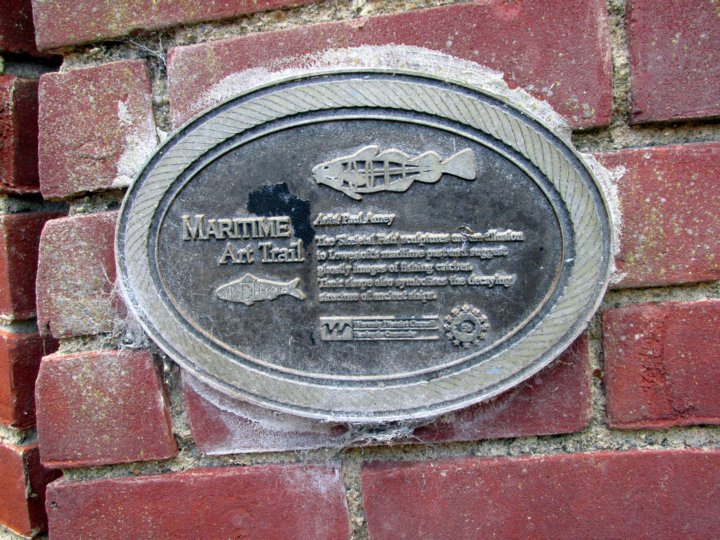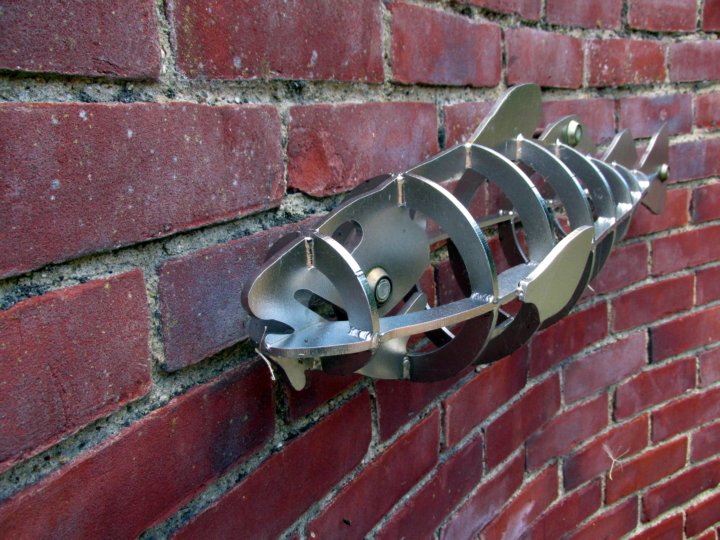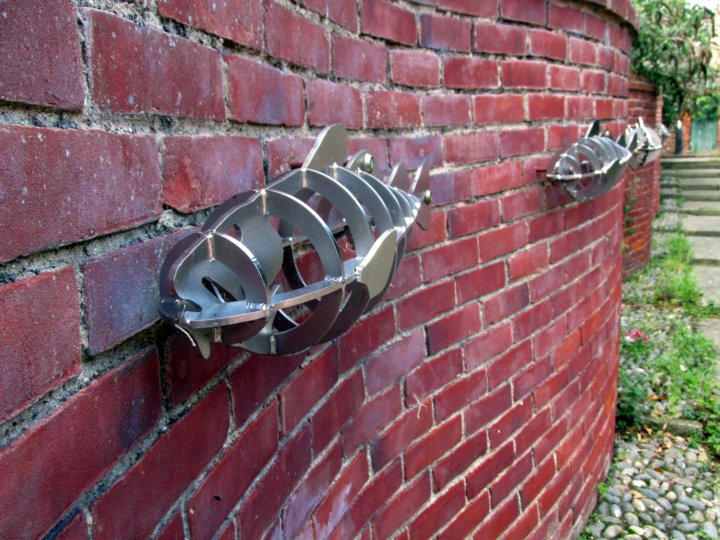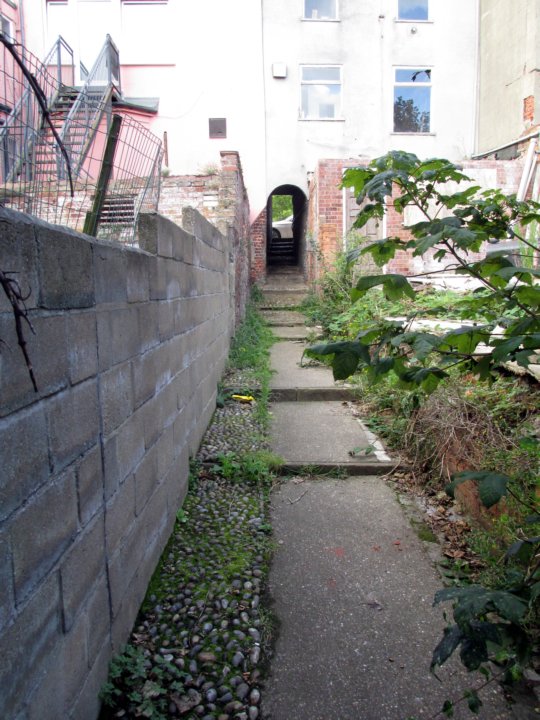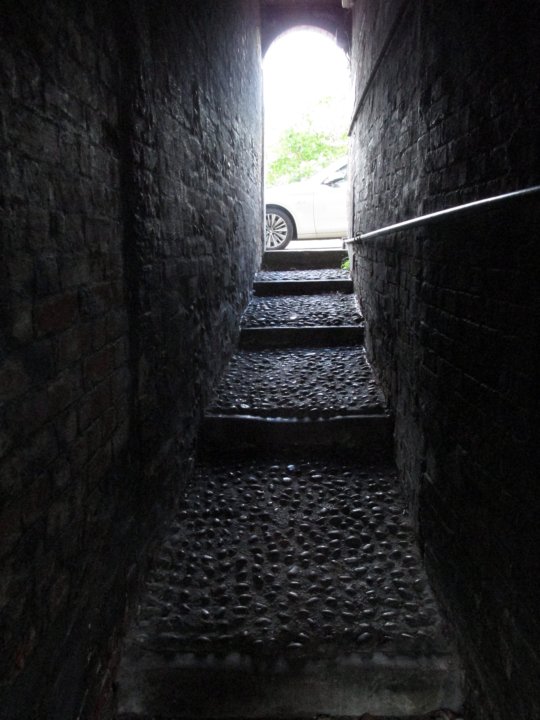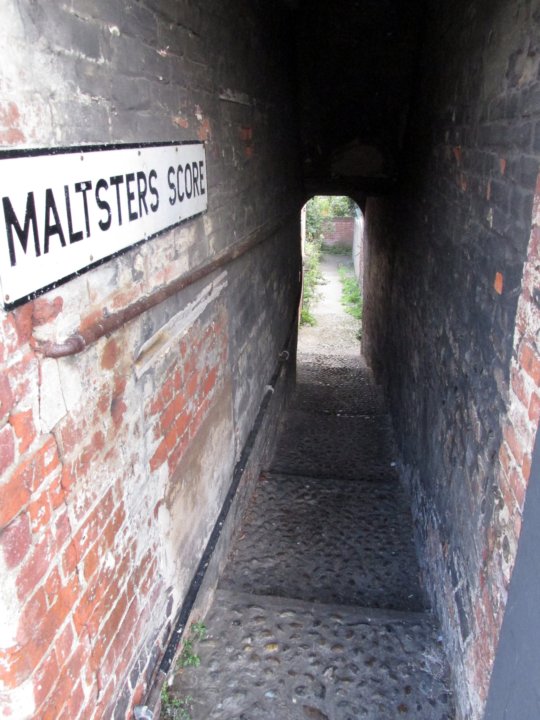 Sharp turns
Malster's score has many sharp blind turns and in older days had a reputation for robberies, particularly of seamen returning to their ships. Below is a composite image created from 8 photos that hopefully gives an idea as to the nature of the tight corners on this score: