| | | | |
| --- | --- | --- | --- |
| Spurgeons Score | | | |
This score is part stepped alley way and part-narrow residential street. As with the following scores (up as far as Mariners Score), Spurgeons Score runs from the High Street down to Whapload Road.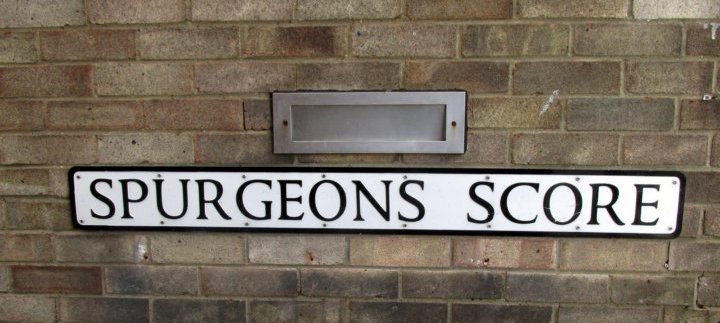 This score was named after a worthy person. It used to have 'crinkle-crankle' walls as can be seen today in Malsters Score (see next page). The cottages today represent a history of this score's residential use. It was once home to many more people living in much more cramped higher density living conditions than today.