| | | | |
| --- | --- | --- | --- |
| Herring Fishery Score | | | |
This is the southernmost score in existence today. It is relatively short and is a one way street running from the southern end of the High Street down to Whapload Road.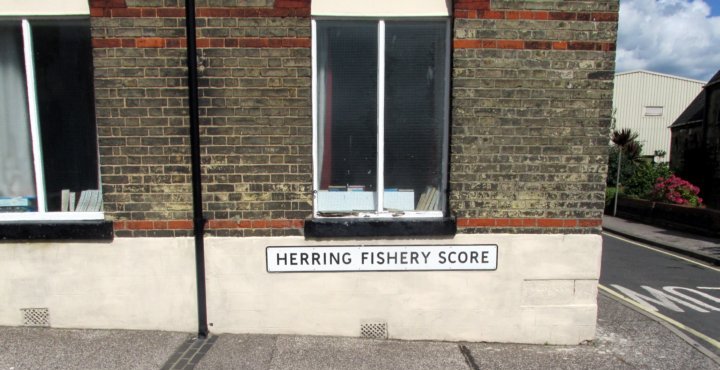 Previous names for Herring Fishery Score have been recorded as Porter's Score, Christchurch Score and Nelson Score. At the bottom lies Britain's most easterly church. It was built in 1869 as Christ Church, but also given the fuller title of 'The Cunningham Memorial Beachmen's Church for the Beachmen and Fishermen of Lowestoft'. On one side of the score may be found Lowestoft Amateur Boxing Club. The other side is marked by the modern Police Station. Not the most inspiring score to walk down today, compared to some that follow...