Communication Towers (10 of 11)
Tower Facts

Name:

Avala Tower

Location:

Mount Avala, Belgrade, Serbia

Height:

204.68 m (672 ft)

Constructed:

1961-1965 (originally), 2006-2009 (rebuilt)

Architects:

Uglješa Bogunović and Slobodan Janjić

Notes on Visit:

At the time of writing (December 2017), the Avala Tower is the tallest tower on the Balkan Peninsula. As per above, this telecommunications tower, a national treasure of Serbia, was originally completed in 1965. However, it was destroyed in April 1999, during the NATO bombing of Yugoslavia. In 2004, Radio Television Serbia commenced a series of fund-raising events, including a special tennis match between Serbian grand slam-winning tennis players Ana Ivanović and Novak Djokovic. The various events, alongside commercials appealing for donations helped raise enough money to rebuild the tower (which now stands 2m taller than the original one).

A scenic drive leads up the hill to the base of the tower. On this visit to Serbia, a trip up here was taken firstly just after dusk, when the tower had shut for the day, to have a look at it illuminated. It was subsequently visited during opening hours the following day. At the time of this visit (November 2017), being somewhat off-season, there were a small number of people around, although there were no other visitors taking the lift up to the tower's 'pod'. The lift first ascends to an observation deck, allowing for a leisurely stroll around to admire the stunning 360° views. A short ride in the lift again, to a lower level, takes the visitor to another 360° viewing area, this time containing a café, a place to buy souvenirs and toilets (restrooms). Despite the lack of visitors on this particular day, the tower sees approximately 140,000 visitors per year and is an extremely popular attraction on more seasonal days. At the base is a tourist complex which includes various facilities such as a restaurant, an ethno-gallery, sports fields and an outdoor gym. Access to a museum adjacent to the tower was unfortunately closed at the time. By the museum building are hundreds of cement prints on display of the people who helped with the tower's reconstruction. Near the main entrance of the tower, though, on display were the hand prints of Ana Ivanović and Novak Djokovic, as well as some damaged relics from the original construction.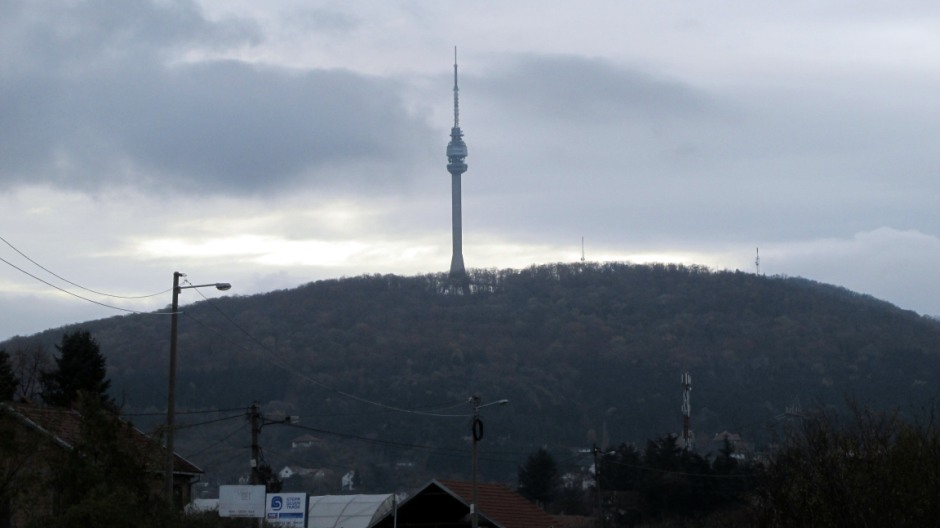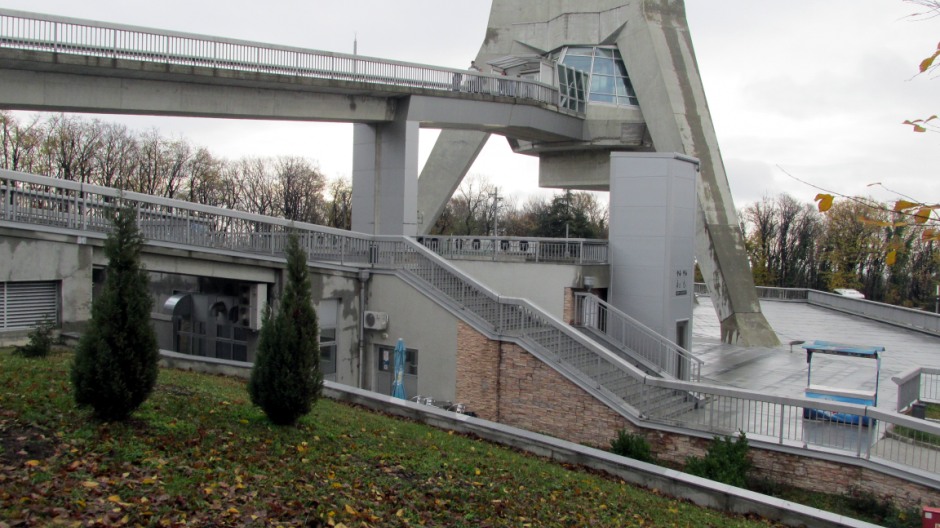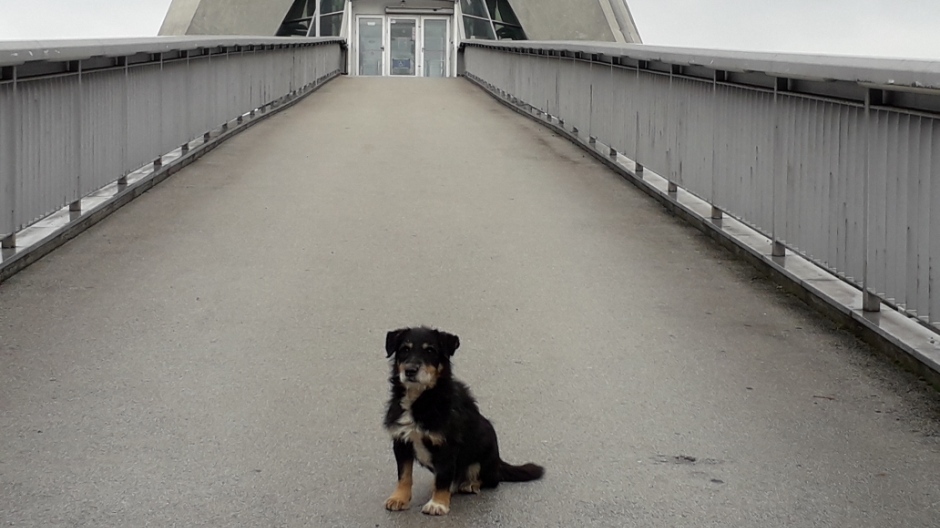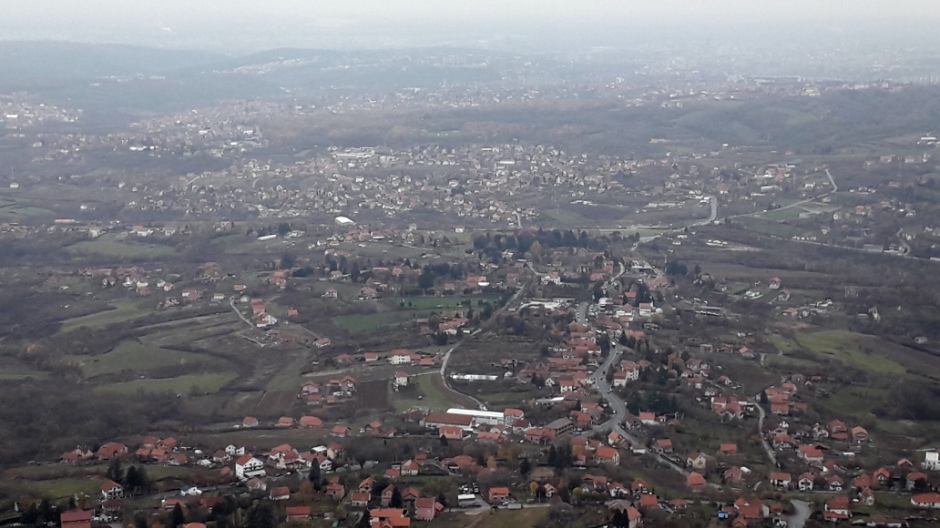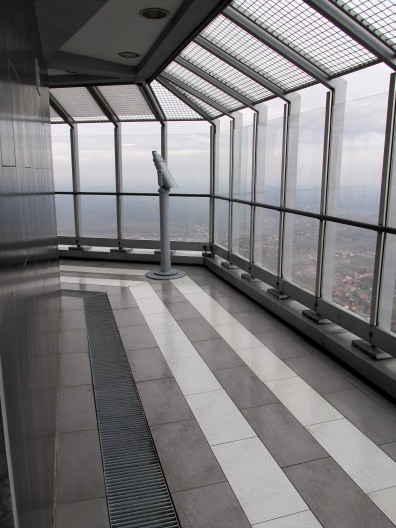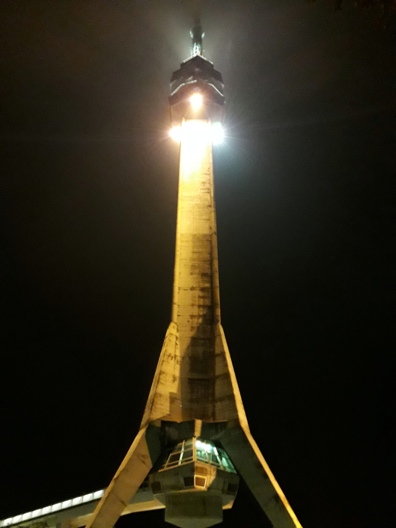 More photos in the thumbnail gallery below (Click to Expand):