This webpage was borne out of a journey that was made travelling from the Kosovan border across the mountains of Eastern Montenegro and onwards in the direction of Podgorica, Montenegro's capital city. The route was spectacular, to say the least. One notable area passed through was the Biogradska Gora, a forest and national park within Kolašin municipality. The national park is littered with natural, historical and cultural points of interest, but unfortunately time did not permit us to stop off for longer to explore.
I feel it is worth giving attention to the National Park of Biogradska Gora on this webpage, because of it's uniqueness and underlying importance for being of ecological significance, sitting in a lesser-known area of Europe. The National Park has an area of 5,400ha and is considered to be one of only two jungles in Europe, the other being Perućica in Bosnia. It contains a seemingly endless virgin forest set in mountains over 2000m high and is dotted with glacial lakes and rivers that flow through some extremely spectacular gorges. Lake Biograd lies in the heart of the National Park and its shores may be visited and walked around via an educational path. In the past, the area has been protected by Montenegro's princes of old and it is believed that not one tree has ever been cut down here. The jungle comprises over 80 species of tree with firs growing up to 50m tall and deciduous trees (maple and birch) only slightly shorter. Biogradska Gora is also rich in fauna with many bird species, deer and roe deer amongst numerous other animals, which have had little contact with people. The National Park represents a successful continuous effort by man to preserve it, thus retaining its ancient ecological system in a way atypical for Europe. Man's early efforts in preserving Biogradska Gora is regarded as the start of what was to form the idea of an Ecological State, and in fact, The Constitution of Montenegro describes the nation as, amongst other things, 'Ecological'.
Further along the route described at the top of this page, the road follows the unmissable Morača River Canyon (pictured lower down). At 98km long, Morača River is the biggest tributary of Lake Skadar (webpage Here). The river valley forms a natural connection between the mainland of Montenegro and the Mediterranean. In its middle section, it has cut out the 34½km long Platije Canyon which at its maximum is some 1000m deep. The river flows fast through the canyon, eventually entering the Zeta plain, where it forms a calmer, lowlands river. Following the course of the canyon are numerous bridges and tunnels which take vehicles and railway trains through the stunning natural landscape.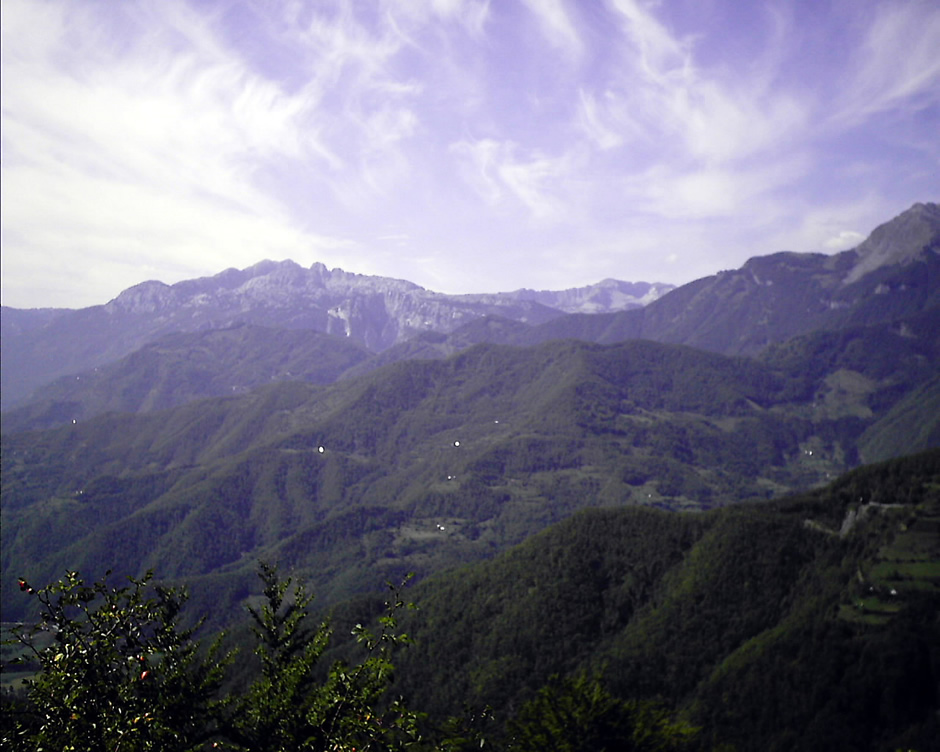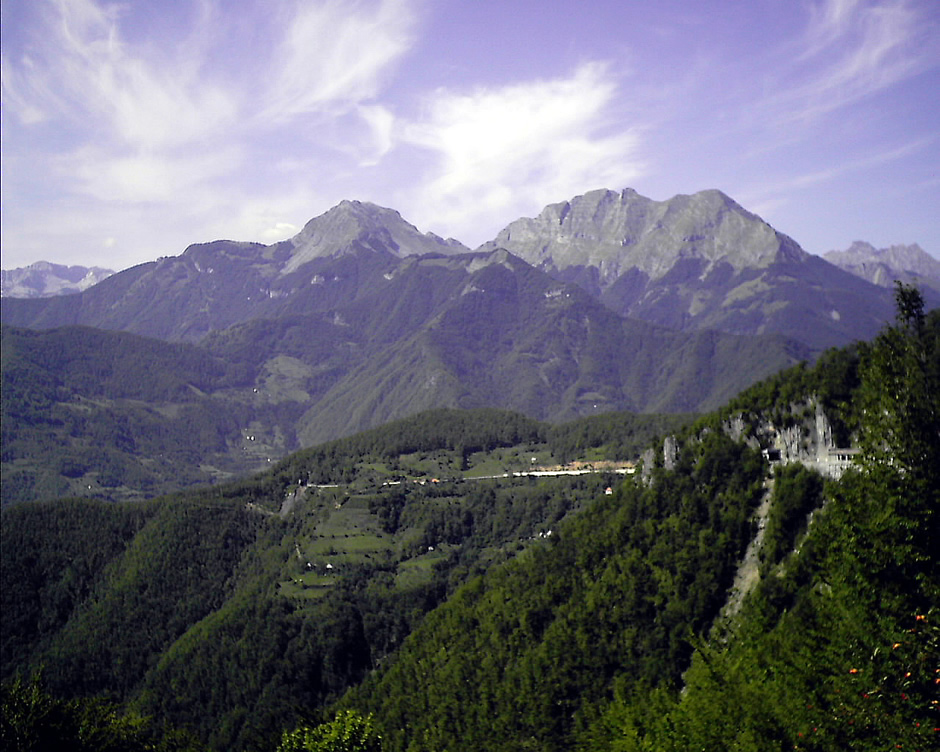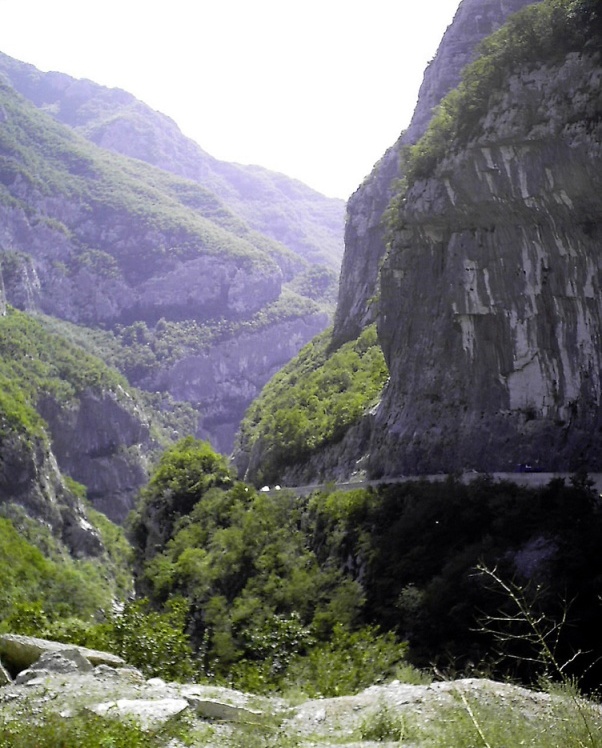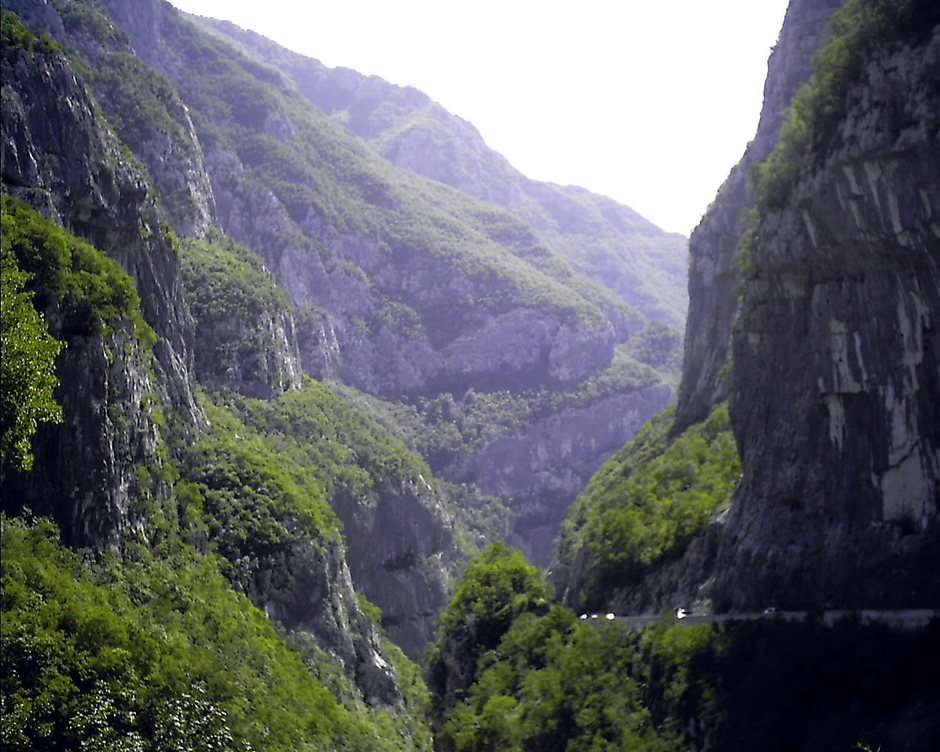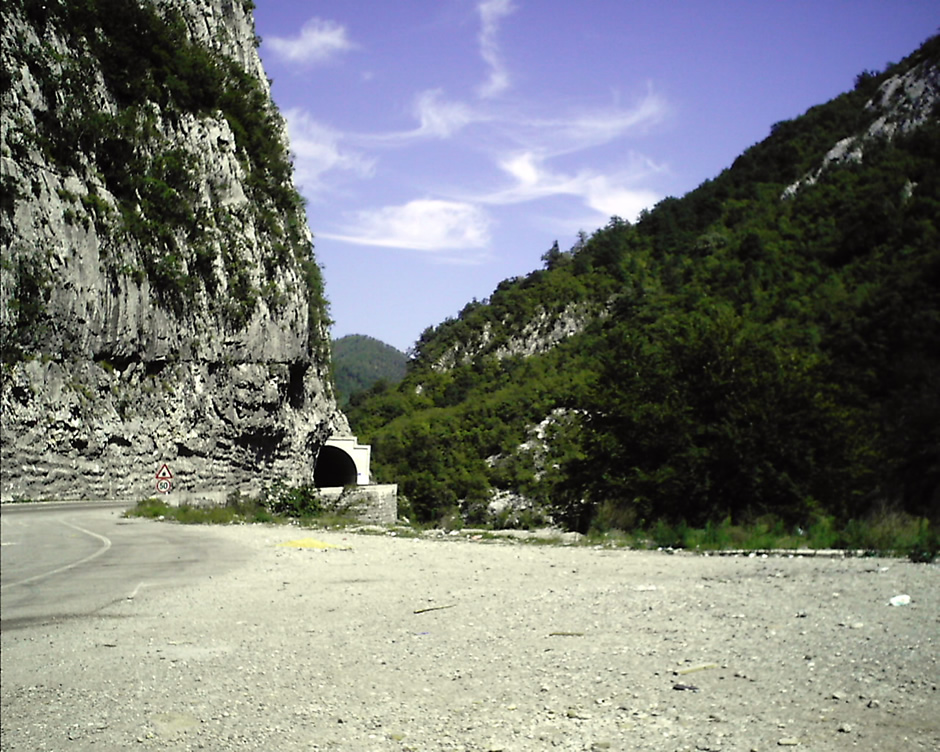 References:
1. Montenegro by Branislav Strugar, Studio Strugar (2006)
2. Montenegro: Ecological State by Momir Bulatovic, Unireks (1996)
Note: Not featured on this webpage, but worth mentioning here is the Morača Monastery, built in 1252 and one of Montenegro's more significant Medieval monuments.
Back to Top