Vienna is the capital and largest city of Austria. It is Austria's primary city, with a population of about 1.8 million (2.6 million within the metropolitan area).This equates to nearly one third of Austria's population living in the greater area of the city. Vienna is the cultural, economic, and political centre of Austria. It is situated on the banks of the Danube, one of Europe's major rivers and attracts tourists from all over World. The city has warm summers with average temperatures ranging from 20 to 30°C and the average winter temperatures are around 0°C.
Vienna is a romantically imperial city with a great deal for history lovers, although at the same time has the comforts of a modern city. Sightseeing opportunities are plentiful, whether the visitor chooses to wander along narrow, medieval alleyways or across imperial squares. Major tourist attractions include the Imperial palaces of the Hofburg and Schönbrunn, and the large Ferris Wheel (Riesenrad)in the Prater Park (which may be known to some from films such as The Third Man). Cultural highlights are abound and include the Burgtheater, the Wiener Staatsoper (Vienna State Opera) and the Lipizzaner horses at the Spanish Riding School. The city played an essential role as a leading European music centre, from the great age of Viennese Classicism through the early part of the 20th century and so many popular sites in the city are associated with composers who lived here (e.g. Mozart, Beethoven, Schubert and Johann Strauss). The city boasts a world class philharmonic orchestra and also famous is the Vienna Boys' Choir. The collecting passion of art-loving rulers and monarchs has made Vienna a treasure house of art works and this is reflected in the many museums in the city containing priceless works. Rich in its architectural ensembles, including Baroque castles and gardens, as well as the late-19th-century Ringstrasse lined with grand buildings, monuments and parks, the Historic Centre of Vienna is designated a UNESCO World Heritage Site.
The photos below show (in order): The Austrian Parliament Building, St. Stephen's Cathedral (with its multi-coloured tile roof, one of the city's most recognizable symbols), The Ferris Wheel (Riesenrad)in the Prater Park, Views from the Riesenrad and the 1,441-room Baroque Schönbrunn Palace.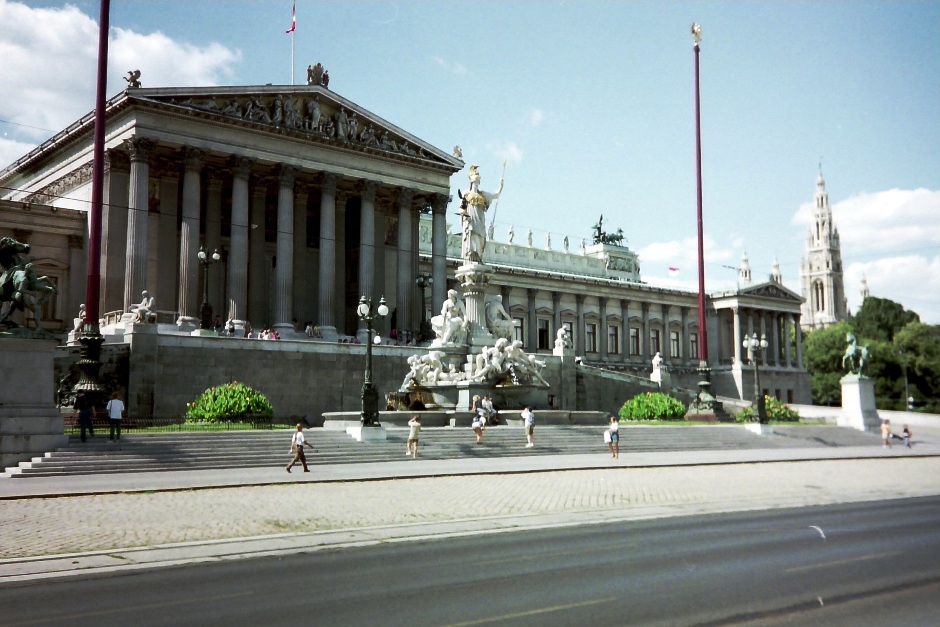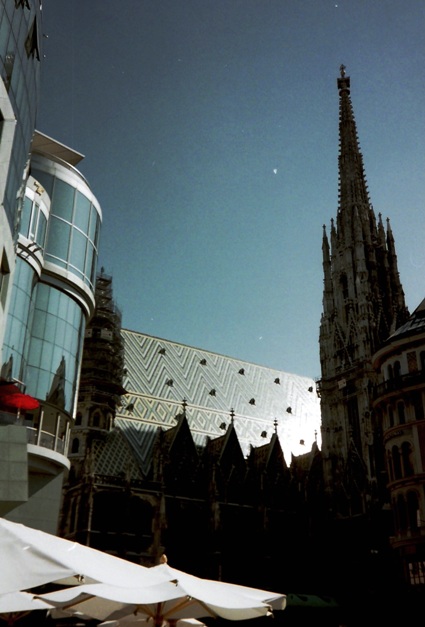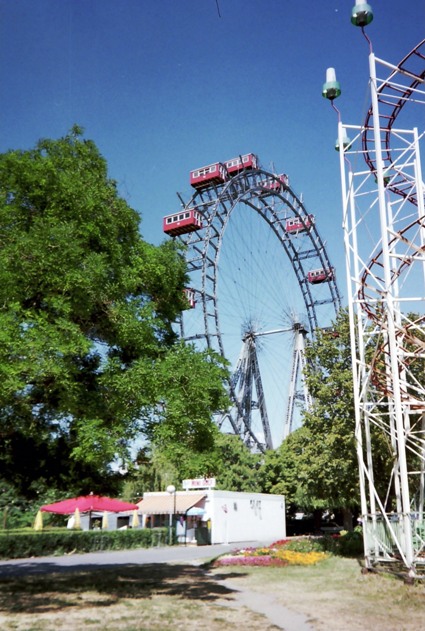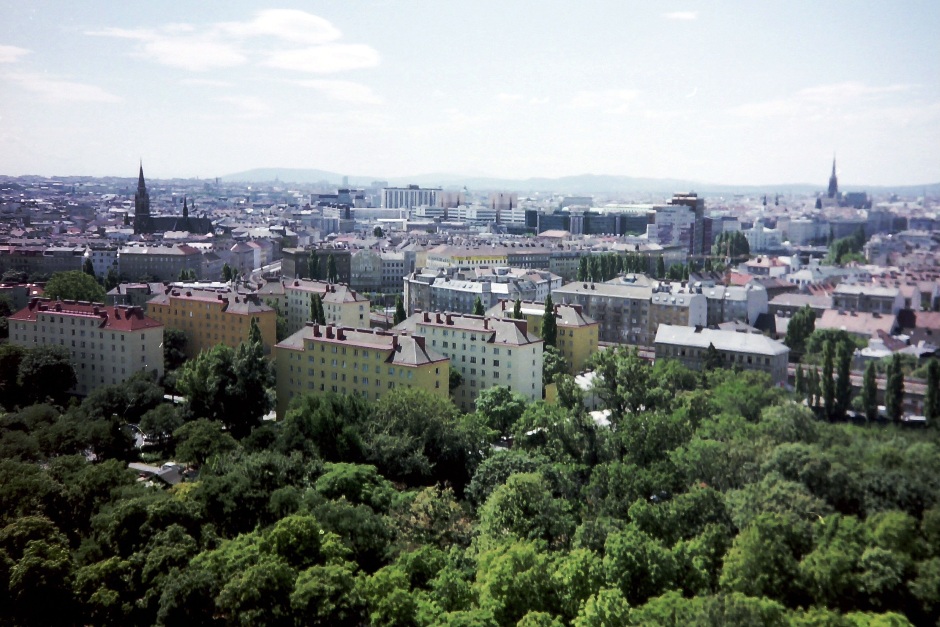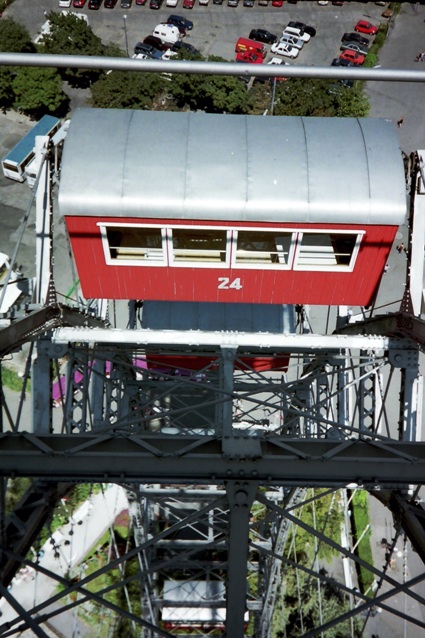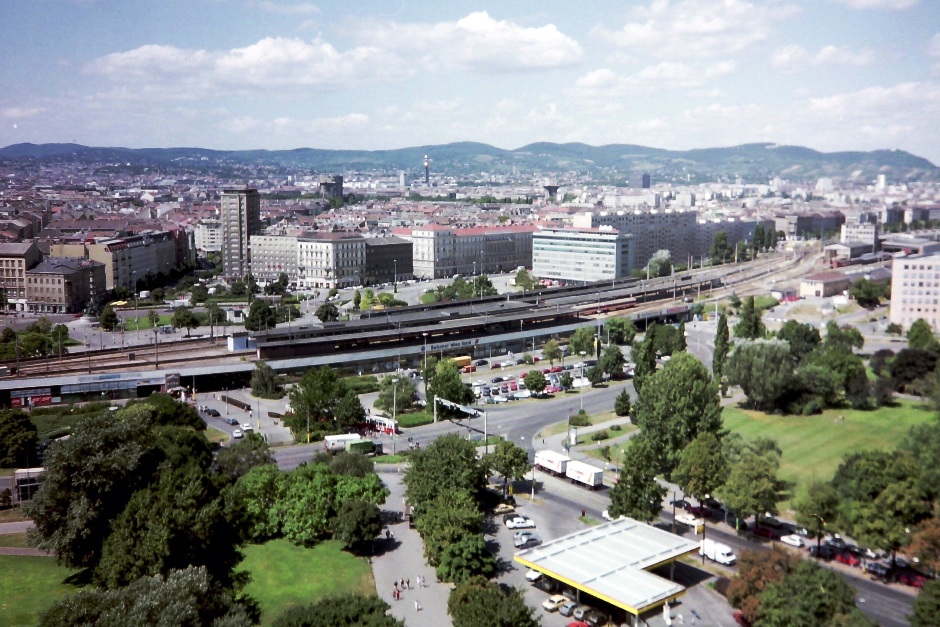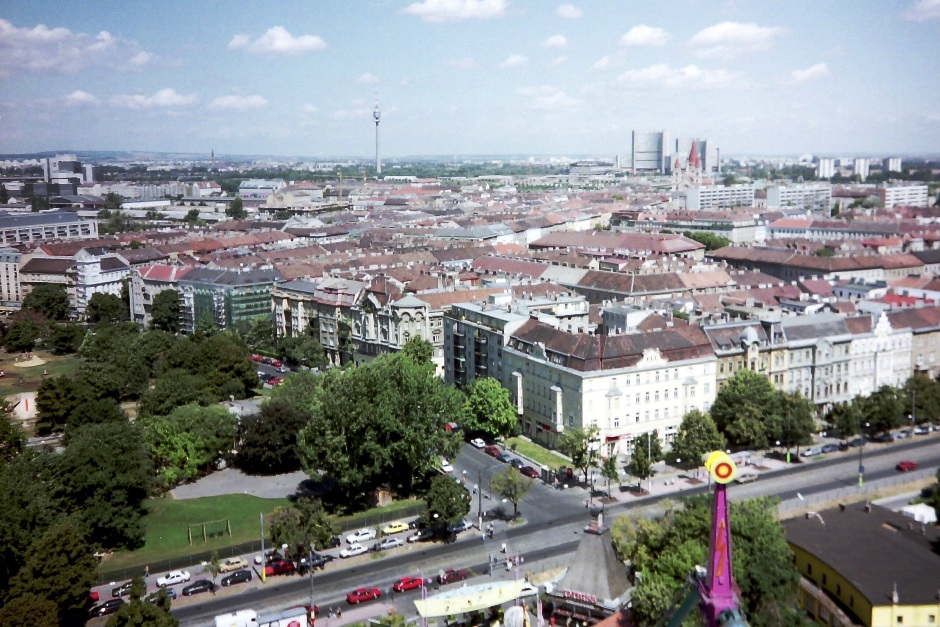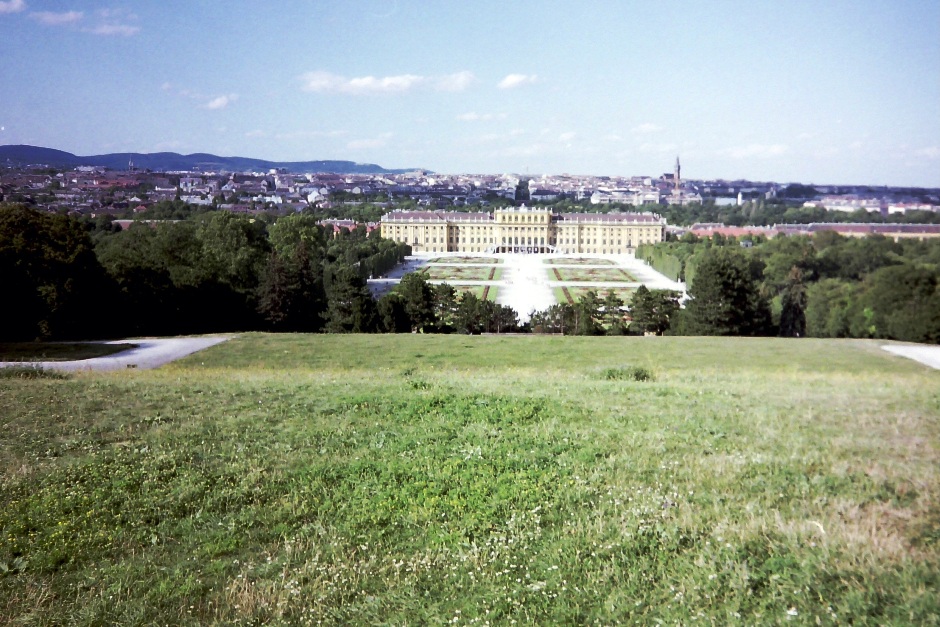 Suggested link: Vienna Online Travel Guide
Back to Top