Trakai Island Castle
Trakai Island Castle is located approximately 30km west of Vilnius, Lithuania. It is strategically sited on a small island in Lake Galvė. This superb Gothic structure dates from the 14th and 15th centuries and was once the summer residence of the Grand Dukes of Lithuania. During the wars with Muscovy in the 17th century, the castle was damaged and gradually fell into disrepair. In various stages and under various forms of government, the castle was restored throughout the 20th century. By 1961, the major part of its reconstruction was complete - in a 15th century style.
Today, Trakai Island Castle and museum is one of Lithuania's major tourist attractions. What I learnt from my visit here, was the opposing approaches taken with old buildings; whereas in England, the emphasis with organisations such as English Heritage is on Preservation whilst here at Trakai Island Castle, the emphasis was on full Restoration.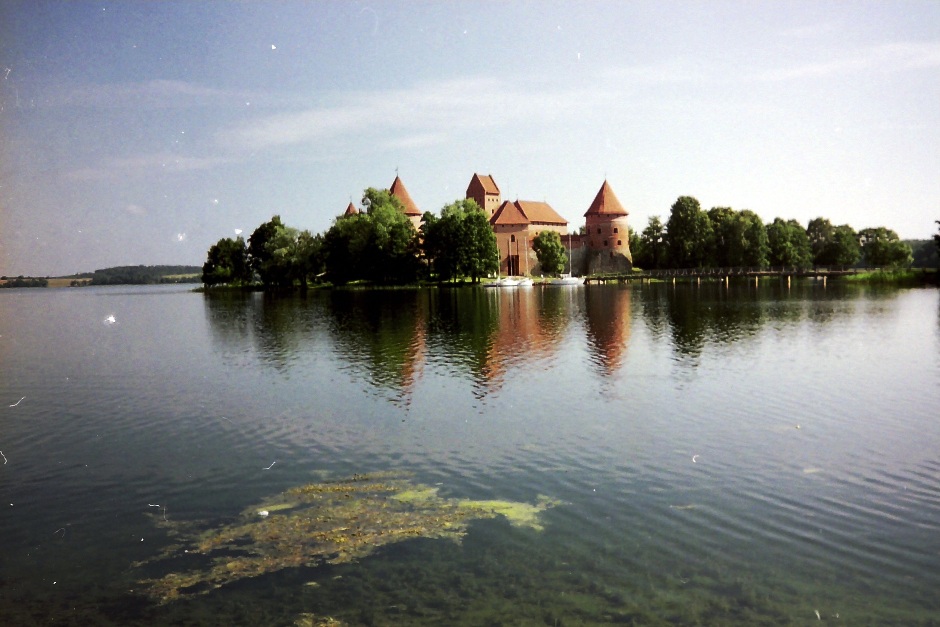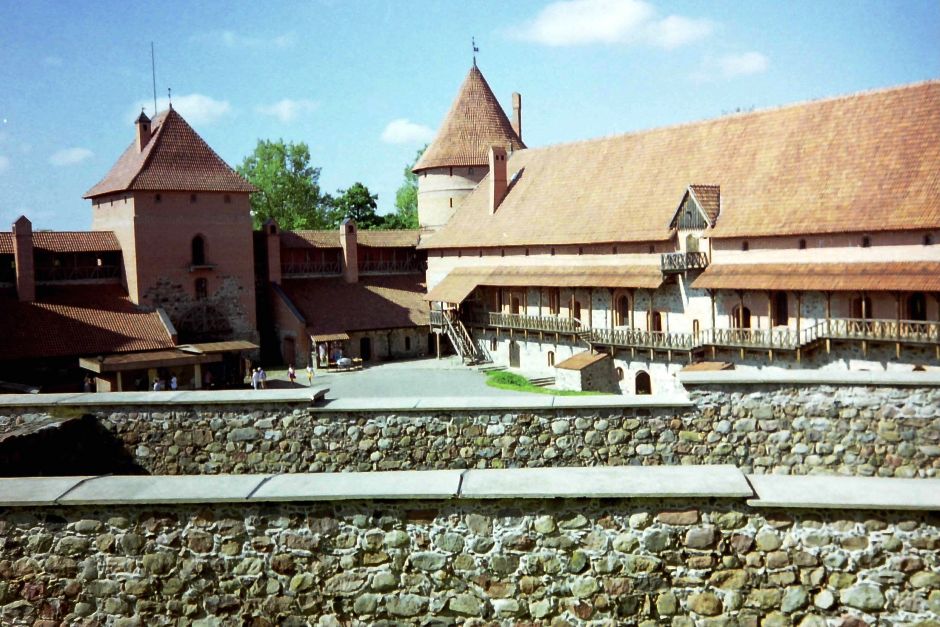 Below: The Town of Trakai. Note the typical triple-windowed wooden Karaim houses lining the road.