LEGO® MOC - Tuesday Market Place
The images on this webpage are from a recent MOC (My Own Creation) idea for a LEGO model, built using the free Lego Digital Designer software and rendered with assistance from the free BrickLink Studio software. The model is based on a small area of Tuesday Market Place, in King's Lynn, Norfolk, England. The last image is a photograph of the actual market square, taken on a special heritage open day, when there were many classic cars on show to the public. The photo shows some of the buildings which are represented in the Lego MOC, namely the Duke's Head Hotel and some banks: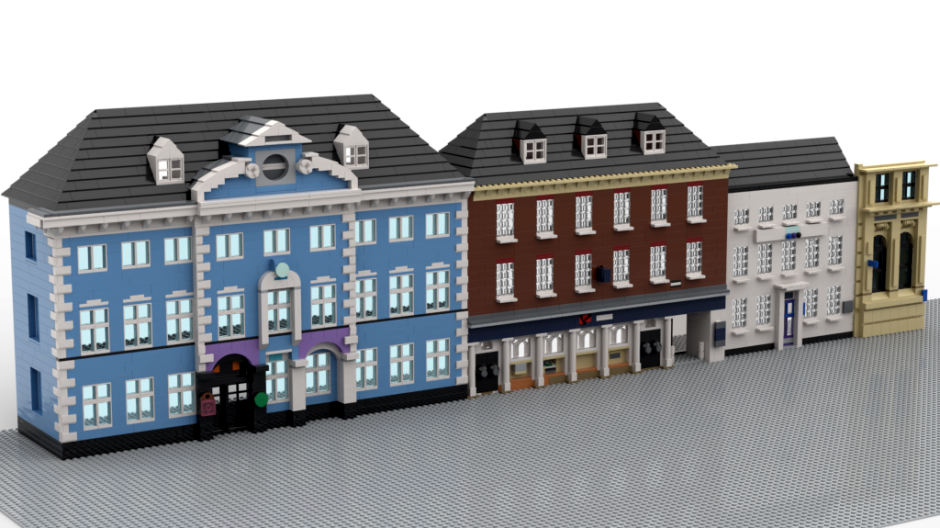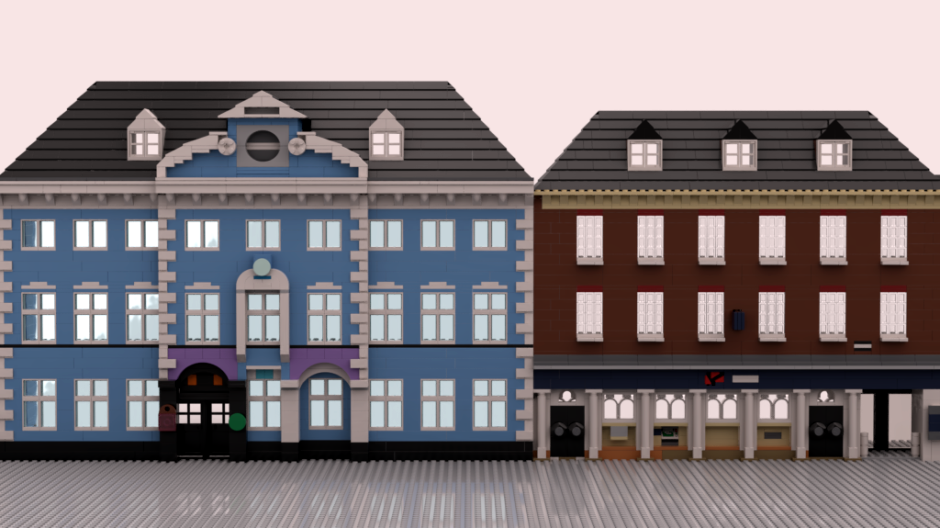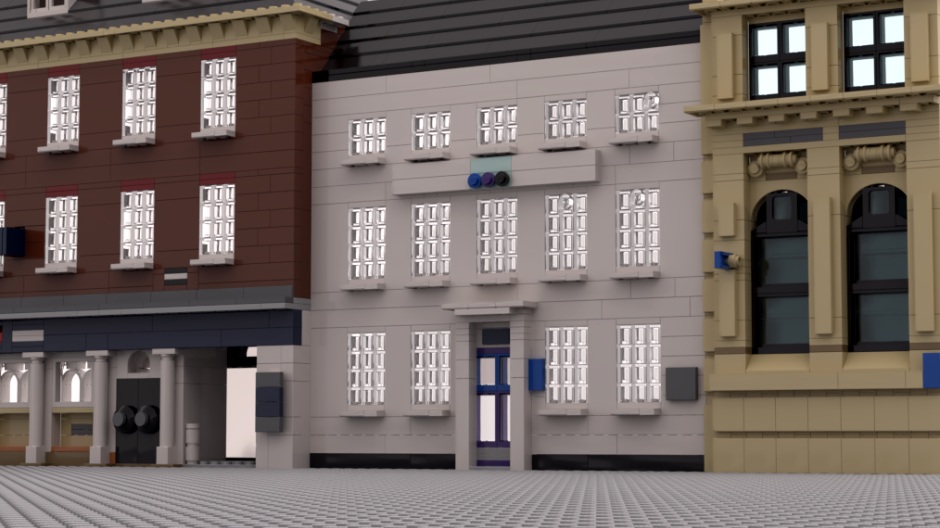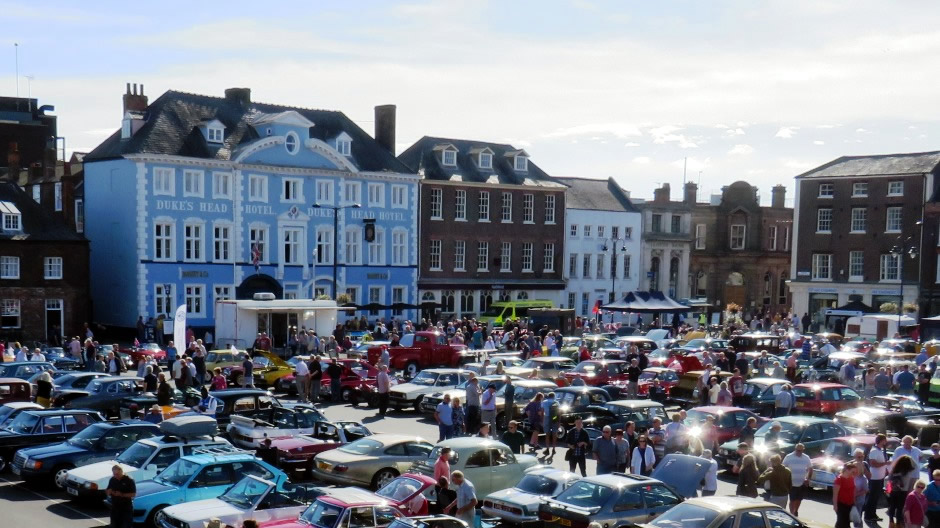 © December, 2020
Note that the model design shown here, in its entirety or in part, is copyrighted and therefore no permission is granted to reproduce it for commercial or any other purposes(s).
Lego is a Registered Trademark of The LEGO Group, which does not sponsor, authorize, or endorse this webpage.
Back to Top