Introduction
The images on this webpage are from a recent MOC (My Own Creation) idea for a LEGO model, built using the free Lego Digital Designer software. The animated GIF shown was created with GNU Image Manipulation Program and "photos" rendered with assistance from Studio software, downloaded for free from the BrickLink website. The MOC images, along with a YouTube video of the model (created with VSDC Free Video Editor) were submitted to Lego Ideas alongside the text which follows: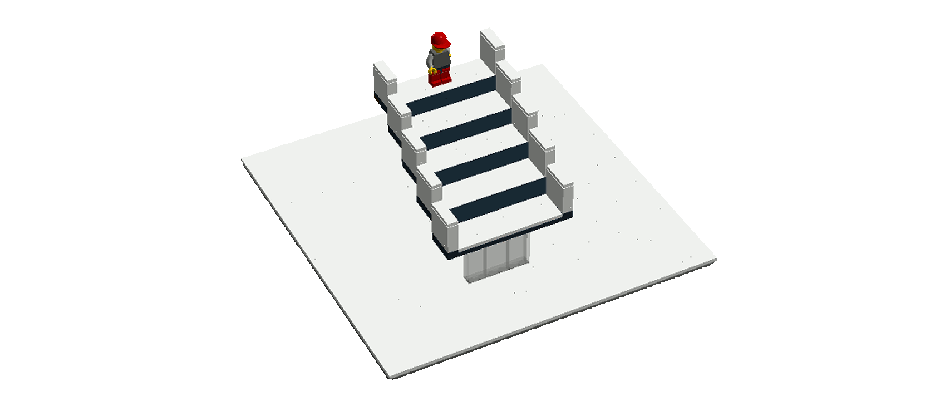 Overview of Model
The Schröder Staircase is an optical illusion showing a drawing of a staircase that may be perceived as leading downwards from left to right or leading upwards, depending on the perception of the individual at any given time. It is named after the German natural scientist Heinrich G. F. Schröder, who published it in 1858. This illusion is also seen in another Escher's work, "Relativity".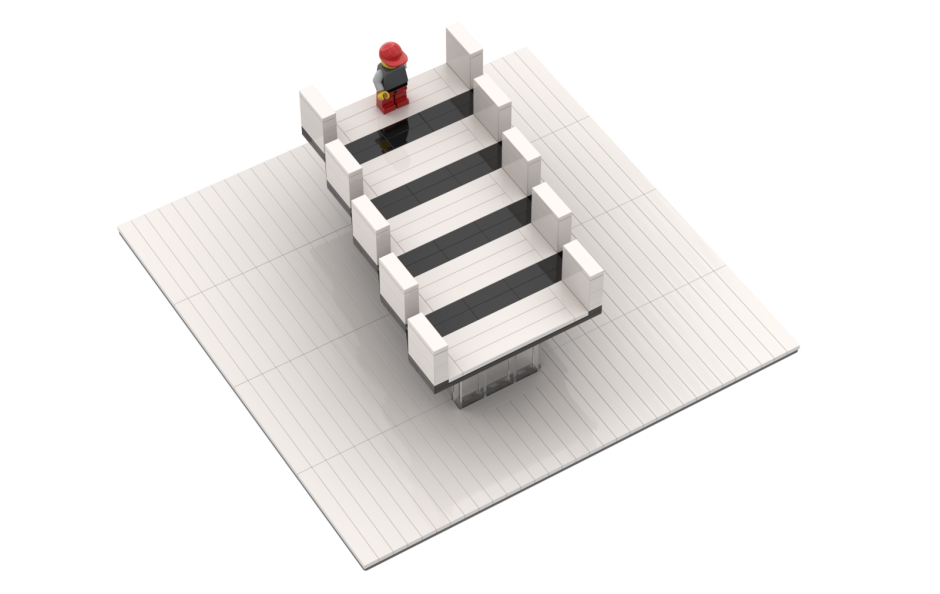 In 2020, Japanese Professor of Engineering Dr. Kokichi Sugihara created a 3D model of a Schröder Staircase. It won first prize in the 2020 Best Illusion of The Year Contest. Here (hopefully for the first time) is presented a design somewhat adapted from Sugihara's model in Lego. The illusion can be seen in action by reference to the animated GIF image further up this page.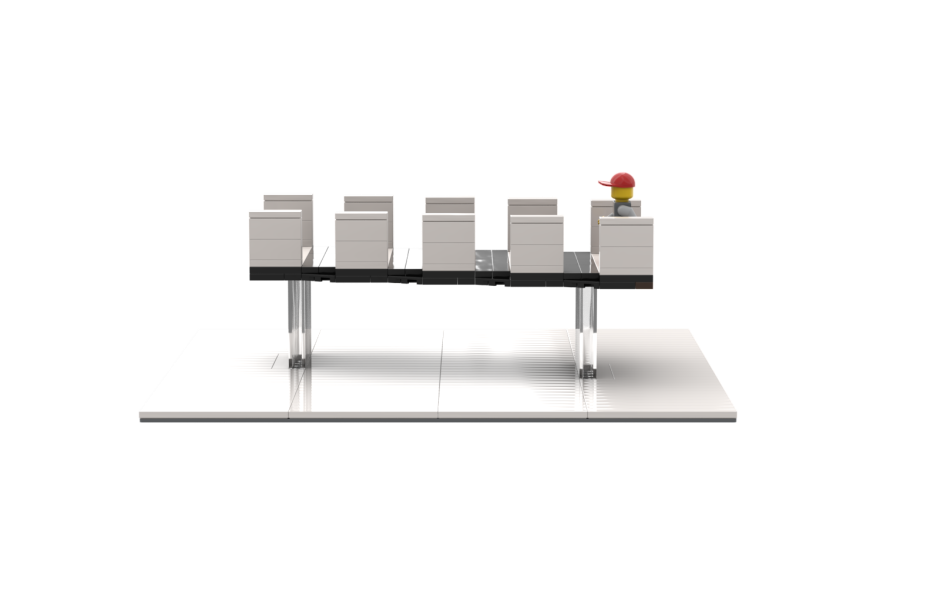 © January, 2021
Note that the Lego 3D Schröder Staircase model design shown here, in its entirety or in part, is copyrighted and therefore no permission is granted to reproduce it for commercial or any other purposes(s).
Lego is a Registered Trademark of The LEGO Group, which does not sponsor, authorize, or endorse this webpage. Furthermore, this also applies to Sugihara, mentioned further up this webpage.
Back to Top