Robert Pershing Wadlow (February 22, 1918 – July 15, 1940) was the tallest person ever known to have lived. He was born to Addie Johnson and Harold Wadlow in Alton, Illinois and was the oldest of five children. He would become to be also known as the Alton Giant, the Giant of Illinois and affectionately remembered as the "Gentle Giant", due to his placid nature.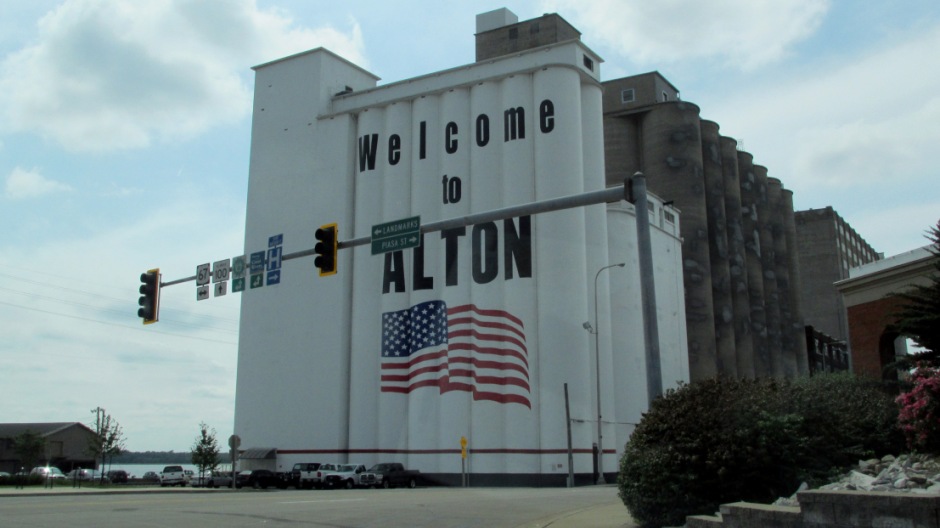 Robert Wadlow was normal at birth, weighing 8½ pounds. By the time he was a year old, he weighed 44 pounds, twice the expected norm. He started growing abnormally when he was two years old, suffering from an overactive pituitary gland which caused him to grow to a height no other person has ever reached. By the time he was six years old, he had grown to six foot tall and at the age of seventeen, he had grown to eight feet in height. Robert Wadlow was still steadily growing at the time of his death in 1940, when he was eight feet and 11.1 inches tall and weighed 439 pounds. He was recognised by the Guinness Book of Records as the world's tallest person in history, surpassing the record previously held by an eight foot, four inch, Irishman who died in 1877.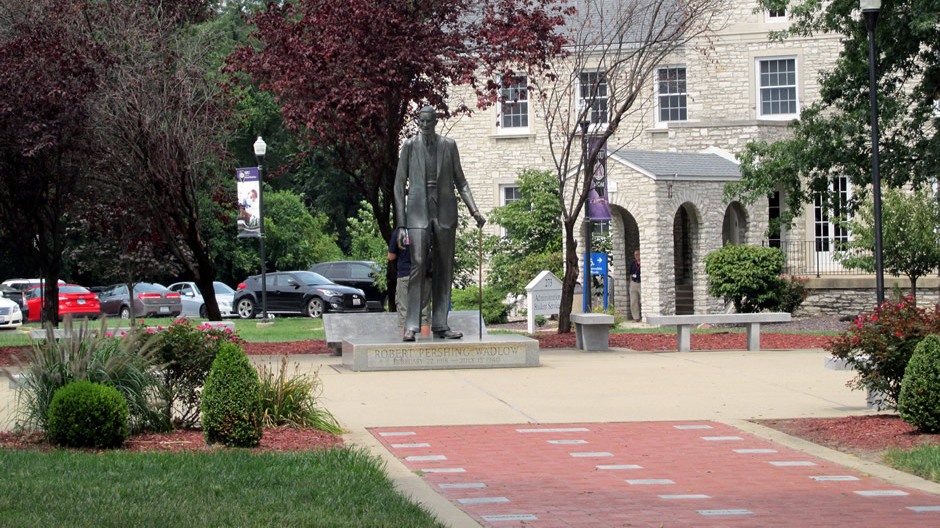 Robert Wadlow was the eldest of five children. All of the other members of the family were of normal height and weight. His hobbies as a child included collecting stamps and photography. At elementary school, a special desk had to be made for him due to his size. On joining the Boy Scouts at the age of 13, he was their tallest member, at seven foot four. His IQ was tested as being an above average 134 and in 1936, he received a scholarship from Shurtleff College of Alton and planned to become an attorney. Practical day-to-day college life was difficult, due to his size, and he dropped out after one year. Moving between buildings became difficult in winter and because he suffered from brittle bones, despite wearing leg braces, a single fall could have put him in hospital. When he was 19 years old, he joined the Ringling Brothers Circus and aged 20, he became a goodwill ambassador for the International Shoe Company, touring the West Coast with his father in a specially converted car. His shoes were expensive (American size 37AA) and so it was rather useful having these provided for free thereafter. Whilst otherwise healthy, he had little sensation in his feet and did not feel any chafing until blisters formed. Such a blister formed in 1940 which resulted in a fatal infection setting in, poisoning his entire body. Confined by doctors to a hotel bed (there was no suitable bed available in the local hospital). After emergency surgery and blood transfusions, Robert passed away in his sleep, at the young age of 22. 40,000 people attended his funeral and it took 12 people to carry his coffin, assisted by eight other men. Wadlow's coffin was placed in a 12 foot solid concrete grave, to avoid any tampering. It can be visited and is located in Upper Alton Cemetery. The possibility remains today that because of medical developments in treating Wadlow's condition, nobody will ever live to grow as tall as him in the future.
| | |
| --- | --- |
| | |
The city of Alton installed a permanent homage to Robert Wadlow in 1985 with a life-size bronze statue of him. The Robert Wadlow Statue is in an open public area which is free to enter at any time of day. It is possible to walk right up to the statue, which was sculpted by then graduate student Ned Giberson at the Southern Illinois University in the nearby town of Edwardsville. Also to be seen here is a life-sized chair. The public area is located across the street at 2809 College Avenue in Upper Alton, directly across the front door of the main campus of Southern Illinois University School of Dentistry. The photos on this webpage are taken from the city of Alton, where his statue stands, the Upper Alton Cemetery, where he is buried and finally from the Ripley's Believe It or Not! In Branson, Missouri, where a life-sized mannequin of him is on display.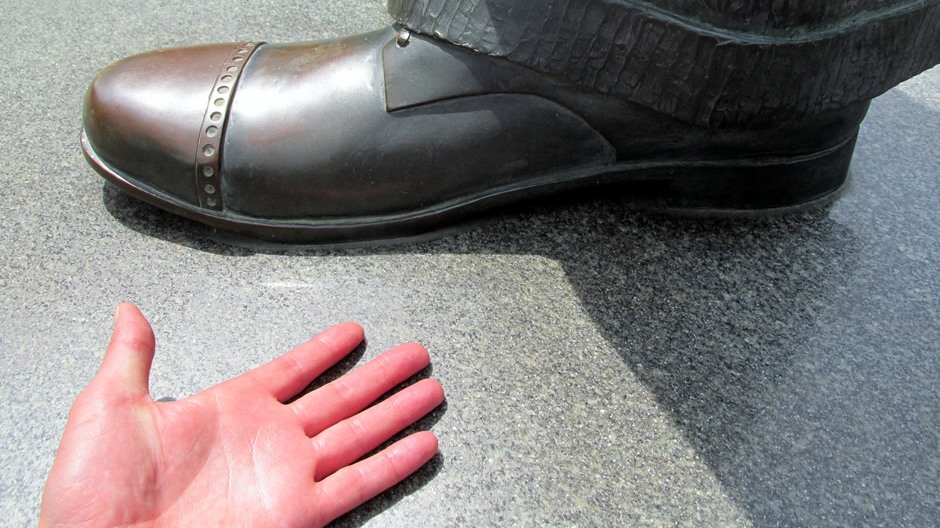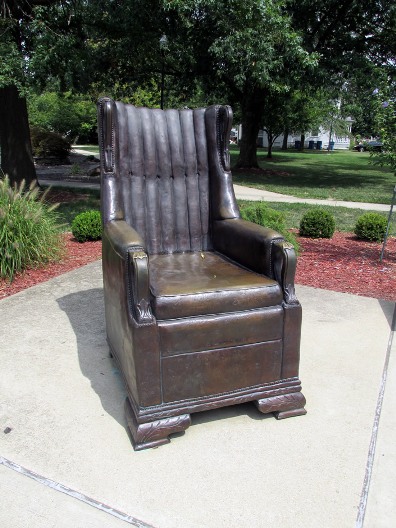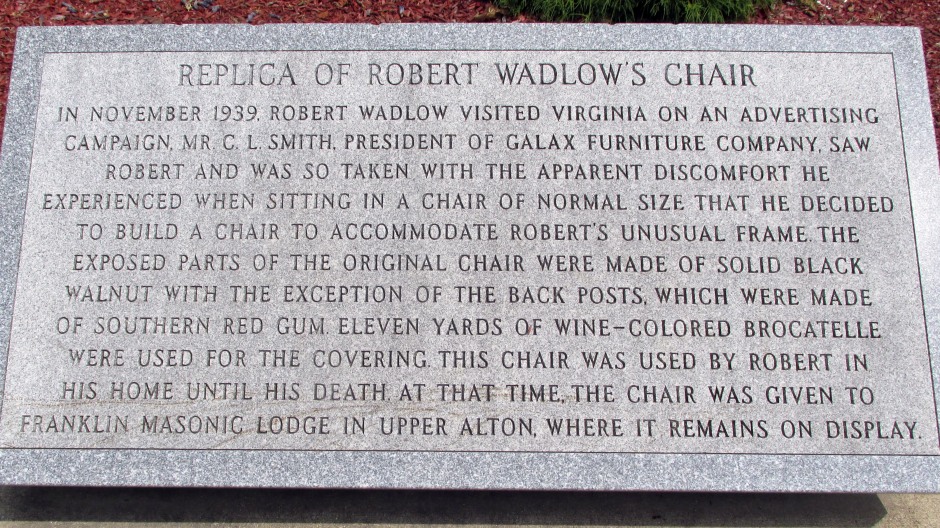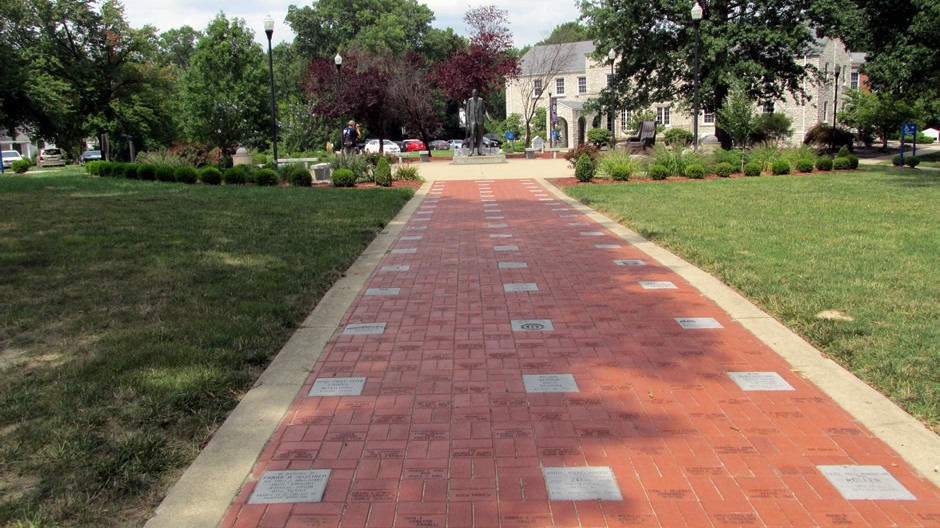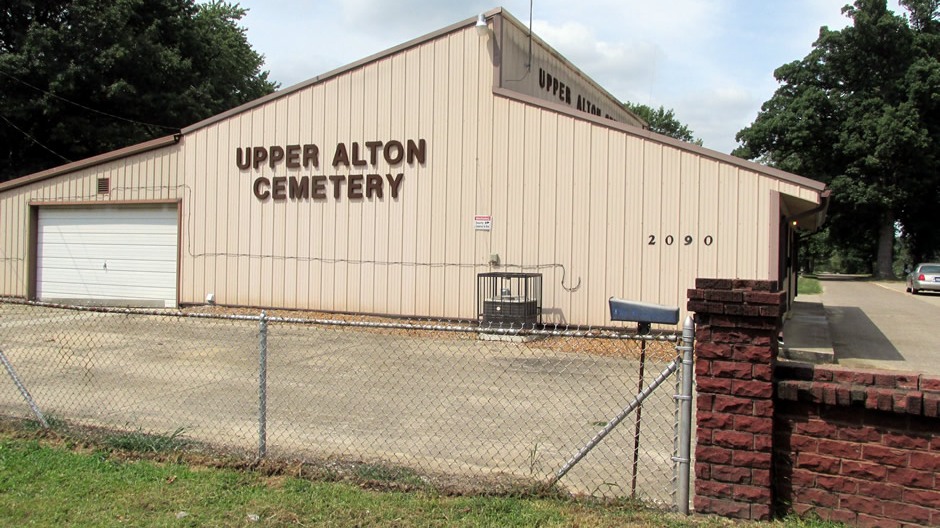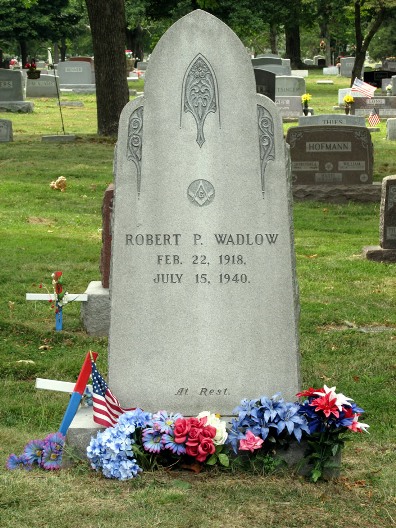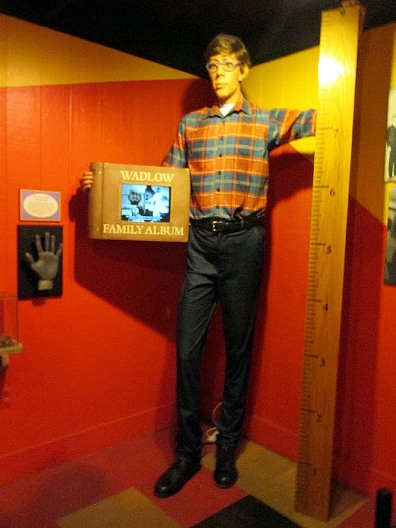 [Photos: Aug 2017, Text: Feb 2018]
Back to Top