Ringstead Downs is a biological Site of Special Scientific Interest in northwest of Norfolk, England. It is the largest area of unimproved chalk grassland in the county, having never been ploughed. It is in the Norfolk Coast Area of Outstanding Natural Beauty and the nature reserve here is managed by the Norfolk Wildlife Trust.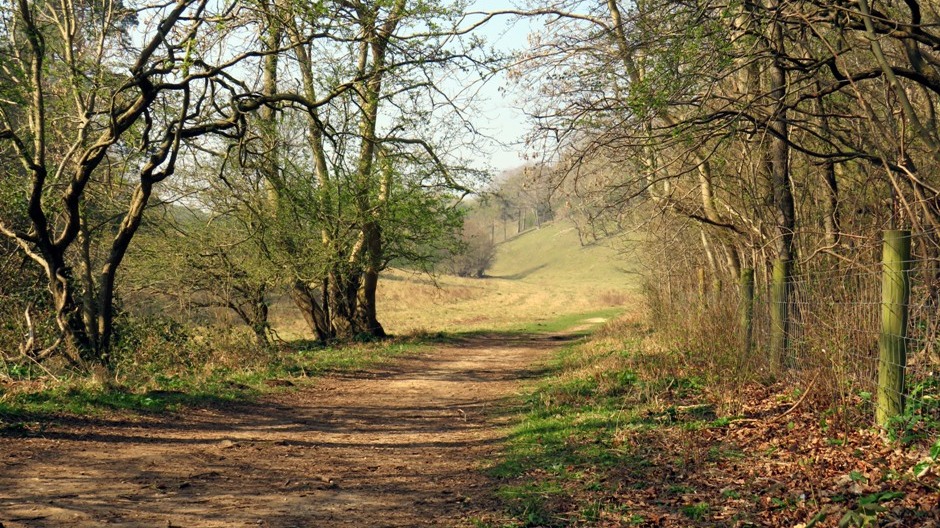 The site is characterised by a scenic steep-sided dry chalk valley, carved out by glacial meltwaters from the last ice age, which ended about 11,700 years ago. The valley supports a diverse range of plant and animal species. Plants to look out for here in spring and summer include squincywort, horseshoe vetch, wild thyme, rock rose, dwarf thistle and burnet saxifrage. There are about twenty species of butterfly to be found here, including the brown argus butterfly, and other insects include oak and speckled bush crickets. Several nationally declining birds are also to be seen here, including yellowhammer, whitethroat and linnet. During two visits here in March/April time, 2019, buzzards were seen circling in the sky, looking for prey.
Above: Fully zoomable map centred on Ringstead Downs (source: Openstreetmap.org)
On the eastern side of the nature reserve, a path leads from a carpark down to the glacial valley, and not far from the start of the walk, a path to the left leads up to a former chalk pit. The site was once quarried for its chalk to maintain farm tracks, roads, garden walls and local buildings, although became redundant in the early 1970's. It became neglected and overgrown, until 2011, when local volunteers transformed it into a picnic spot and woodland garden, surrounded by newly planted wildflowers and grasses and woodland walks.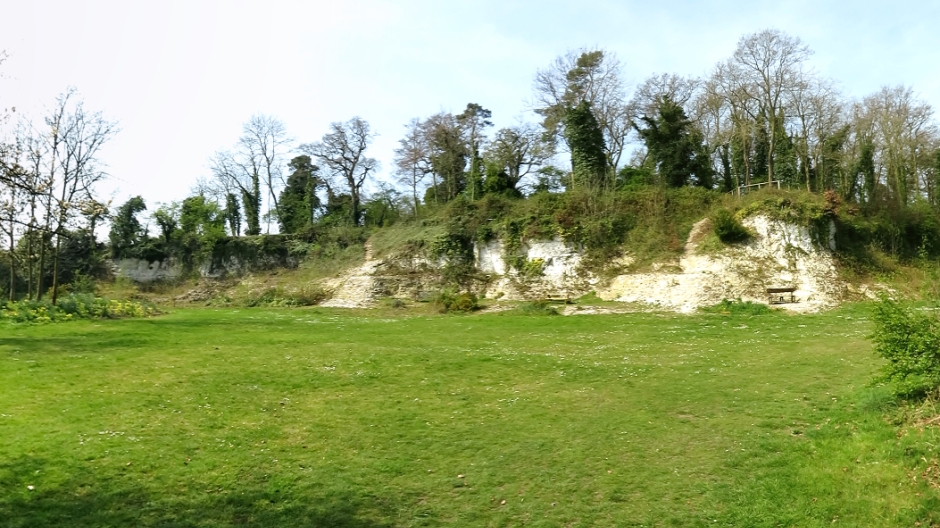 A notice-board near the picnic benches provides visitors with information on the background and natural history of the chalk pit area. An article on its transformation, from a disused area into the revitalised site seen here today, may be found on the Eastern Daily Press website Here. Whilst visiting, it is worth noting that some of the woodland around the nature reserve is strictly private. Photographs from the two visits may be seen in the thumbnail gallery below (click on an image to enlarge):
Back to Top