Potsdam is located 15 miles (24km) southwest of central Berlin. With a population of approx. 160 thousand, it became the capital of the newly re-established German state of Brandenburg after the reunification of Germany in 1990. Prior to the re-unification, Potsdam was isolated from West Berlin by the Berlin Wall and journey times to East Berlin from the city took much longer. The city stands on the River Havel.
Potsdam makes for an excellent excursion for anybody visiting Berlin. Many a visitor coming here from West Berlin will find themselves travelling over the Glienicke Bridge as they cross the River Havel. The Glienicke Bridge is famous as it was used for the exchange of captured spies between the Americans and Soviets during the Cold War. Through news reporting, it became known as the "Bridge of Spies" and it has been referred to several times in popular culture.
Potsdam was a residence of the Prussian kings and the German Kaiser, until 1918. Here, you will find 500 hectares of parks and 150 buildings constructed between 1730 and 1916. This complex of palaces and landscaped parks is a UNESCO World Heritage Site, recognised for the eclectic nature of the designs coming together as an artistic whole.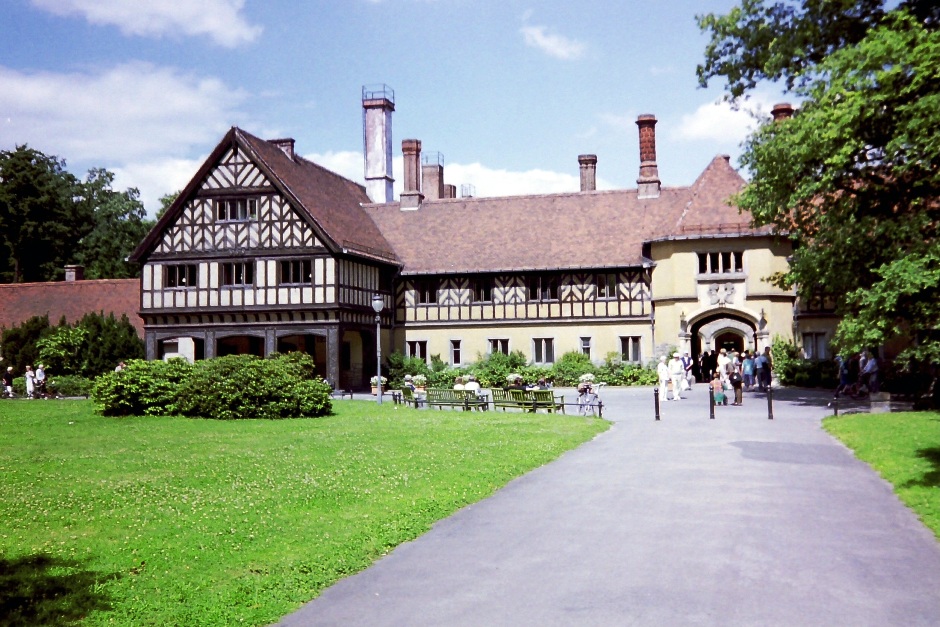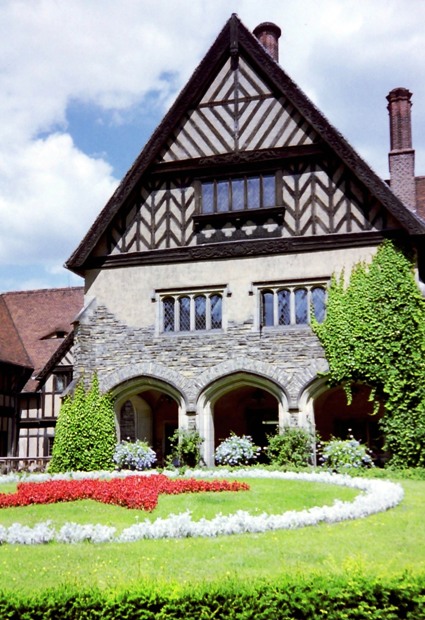 The Cecilienhof Palace [above] was built for Crown Prince Wilhelm and his wife and completed in 1917, based on English Tudor style buildings. It is noted as the scene of the historical post-World War II Potsdam Conference from 17 July, to 2 August 1945. It is here, the victorious Allied leaders (Harry S. Truman; Winston Churchill and his successor, Clement Attlee; and Joseph Stalin) met to decide the future of Germany and Europe in general. Inside the palace, it is possible to see the separate study rooms each of the 'big three' were provided with and the main conference room with a 10 foot diameter round table. It is quite something to see this today, well preserved for visitors and to imagine Churchill, Stalin and Truman all working here under the same roof. The conference that took place here ended with the Potsdam Agreement and the Potsdam Declaration.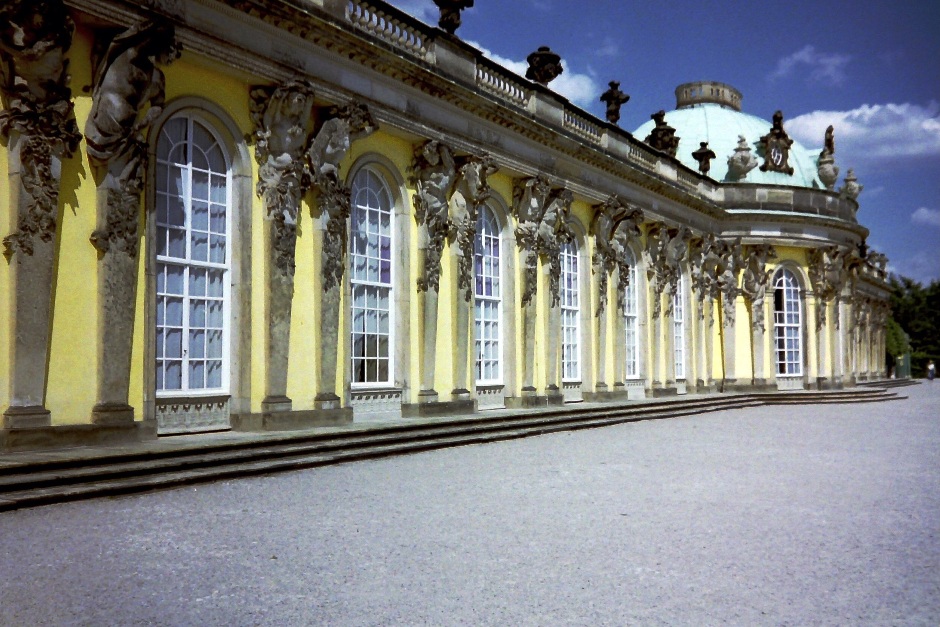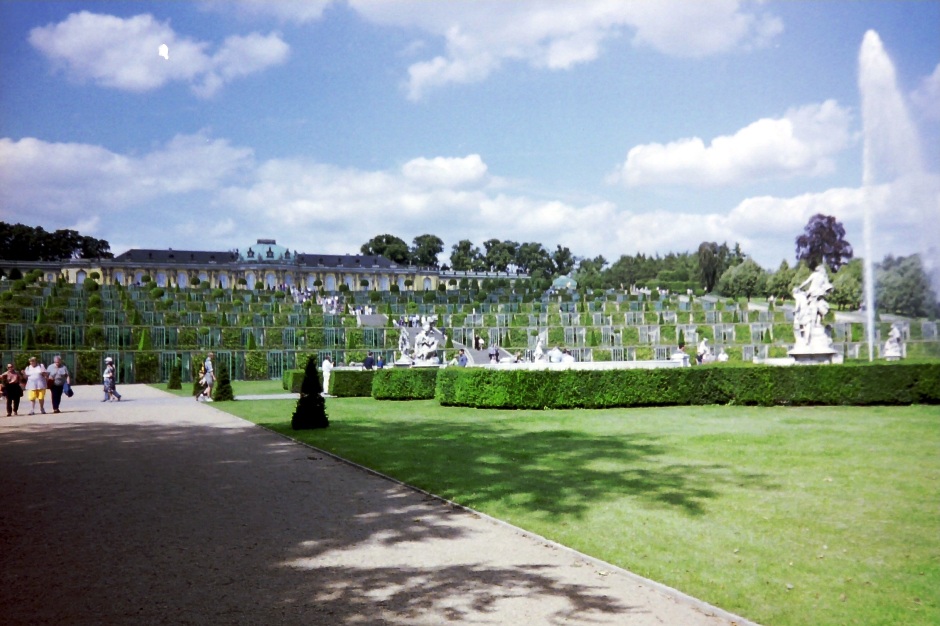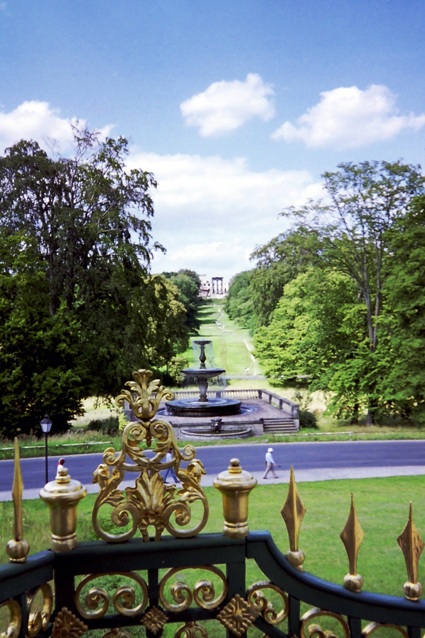 The Sanssouci Palace [above] is the former summer palace of Frederick the Great, King of Prussia. It is often included among the German rivals of Versailles. Whilst it is in the more intimate Rococo style and is far smaller than the grandiose Baroque Versailles, it too is notable for the numerous temples and follies in the surrounding park.
More information on Potsdam Here
Back to Top