Palace of Culture and Science, Warsaw
Built between 1952 and 1955, The Palace of Culture and Science in Poland's capital city, Warsaw, is the tallest building in Poland and the eighth tallest building in the European Union. Including the antenna, it is 237 metres (778 feet) tall and has 42 floors. Over 3000 rooms cover a total floor area of 817,000 square metres.
On completion, it was conceived as a "gift from the Soviet people to the Polish nation". Although designed and built by people from the Soviet Union and offered by Joseph Stalin himself, the architect (Lew Rudniew) incorporated many historical Polish styles into the final design. The building's original name at the time of completion was in honour of Joseph Stalin.
Contained within the walls are the headquarters and the Polish Academy of Sciences along with various other institutions and offices. It contains many other features you may or may not expect from a building of such a large size including a cinema, theatres, swimming pool, libraries and a post office. It also provides Warsaw with one of it's largest conference facilities and it's halls have played host to a number of many international artists such as The Rolling Stones.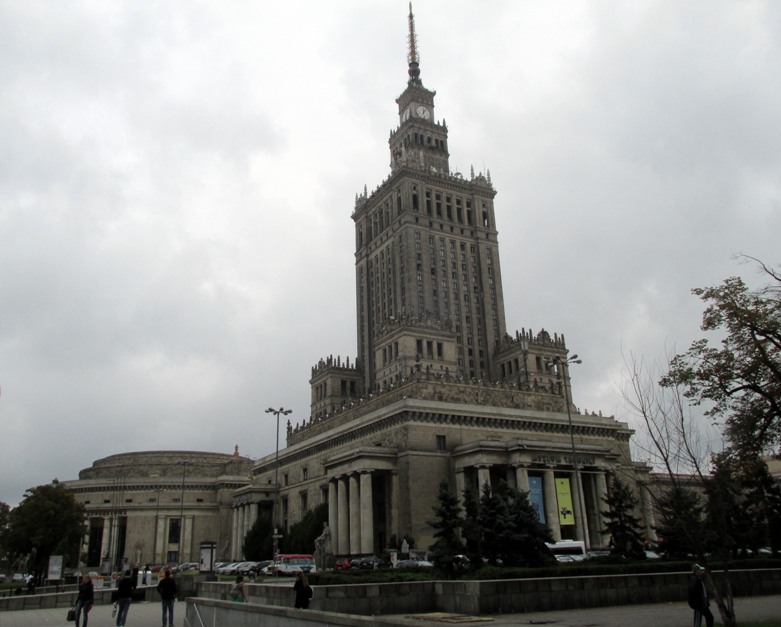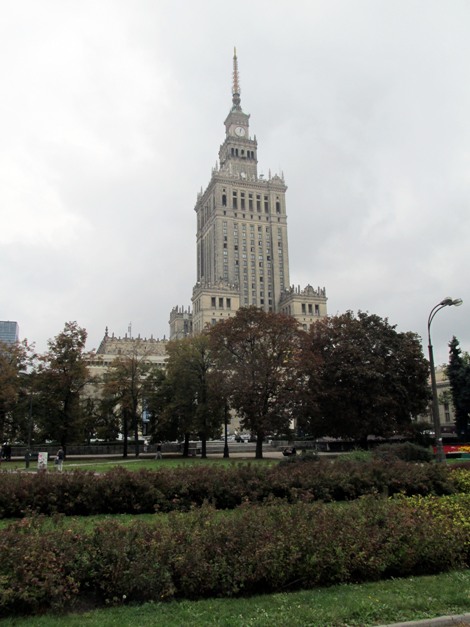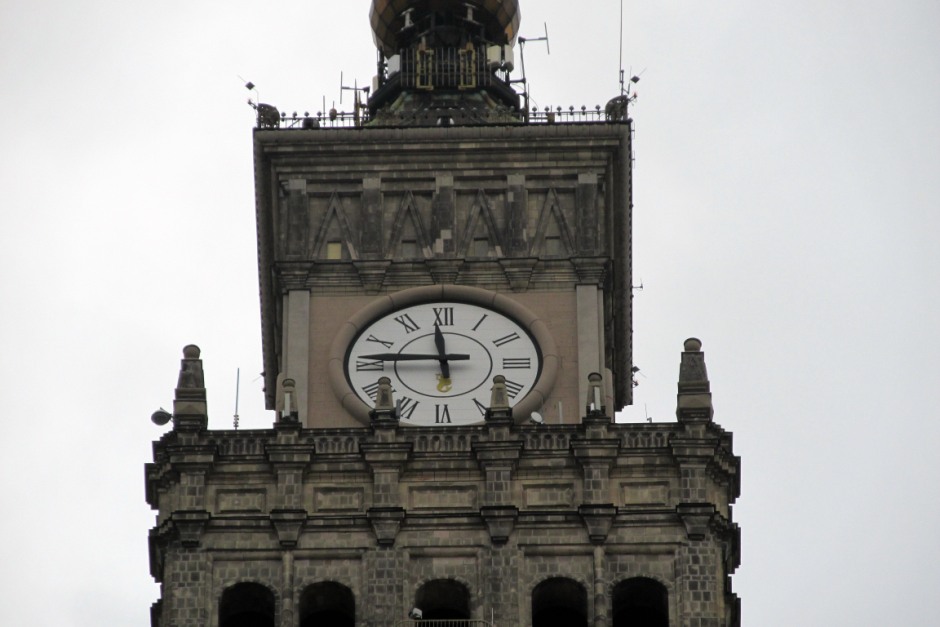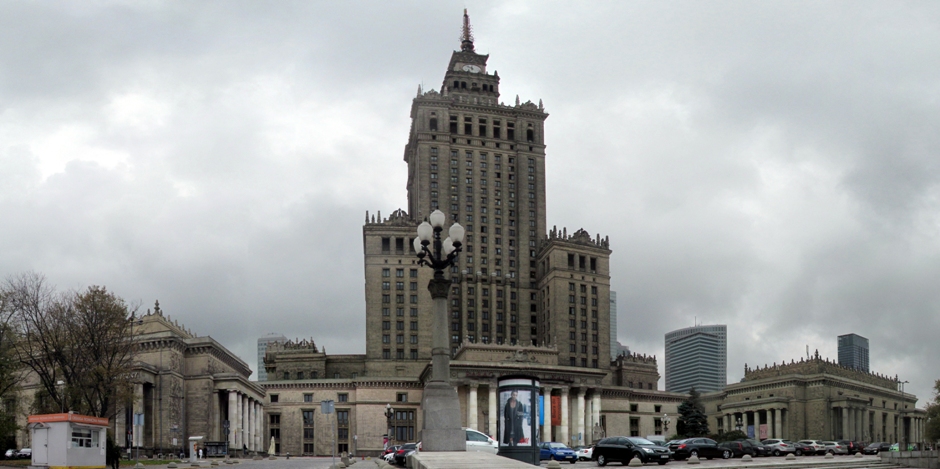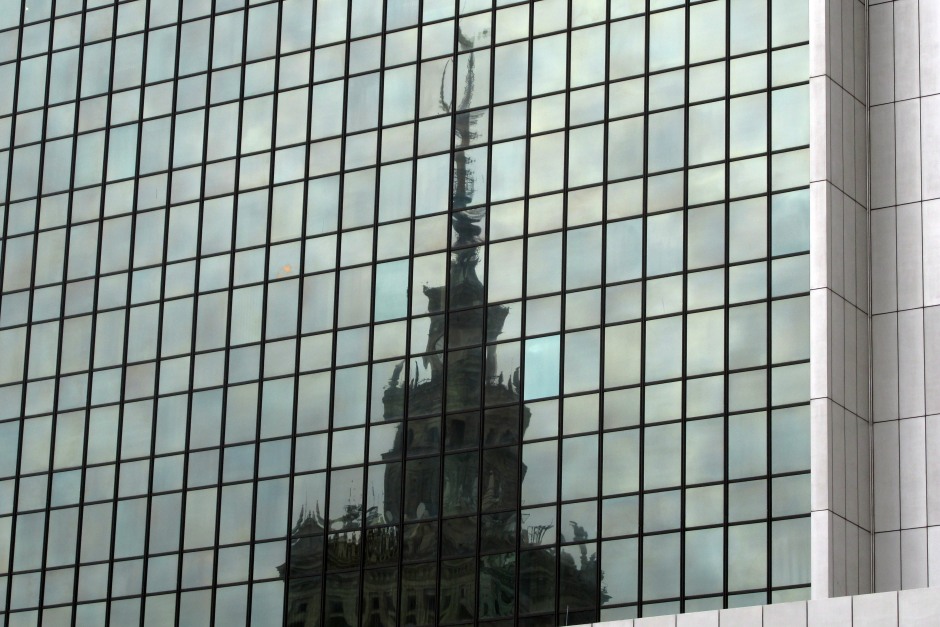 (Please Note: Zoomable 360° Panorama below does not work on all platforms)
On my first visit to Warsaw in 1998, I went up to visit the observation deck ('trzydziestka'), a large terrace on the 30th floor at 114 metres. Below is a composite photo of the panoramic view taken from it. It is worth noting that also I have included a photo of the building taken that year. In it, you will notice the absence of clock faces near the top; it wasn't until New Year's Eve, 2000, a new addition to the building was unveiled - the second-largest clock in Europe, comprising four faces each 6 metres in diameter.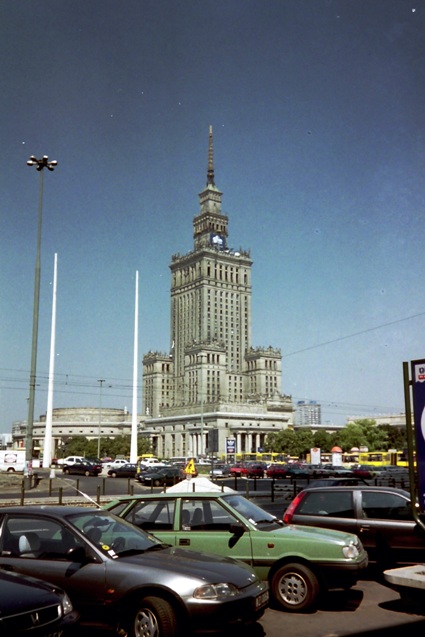 If you are interested in this style of architecture, for my webpage on Stalinist buildings, click HERE
Back to Top