North West of Podgorica, the capital of Montenegro and off the main highway towards Nikšić, Montenegro's second largest city lies The Serbian Orthodox Monastery of Ostrog. Approaching by road, the last few miles up to the monastery took us along an extremely vertiginous and winding mountain road, ascending to 900m above sea level. Once there and with some relief to park the car safely near the entrance, the first apparent thing about the site was the views extending for miles over the Bjelopavlići plain below.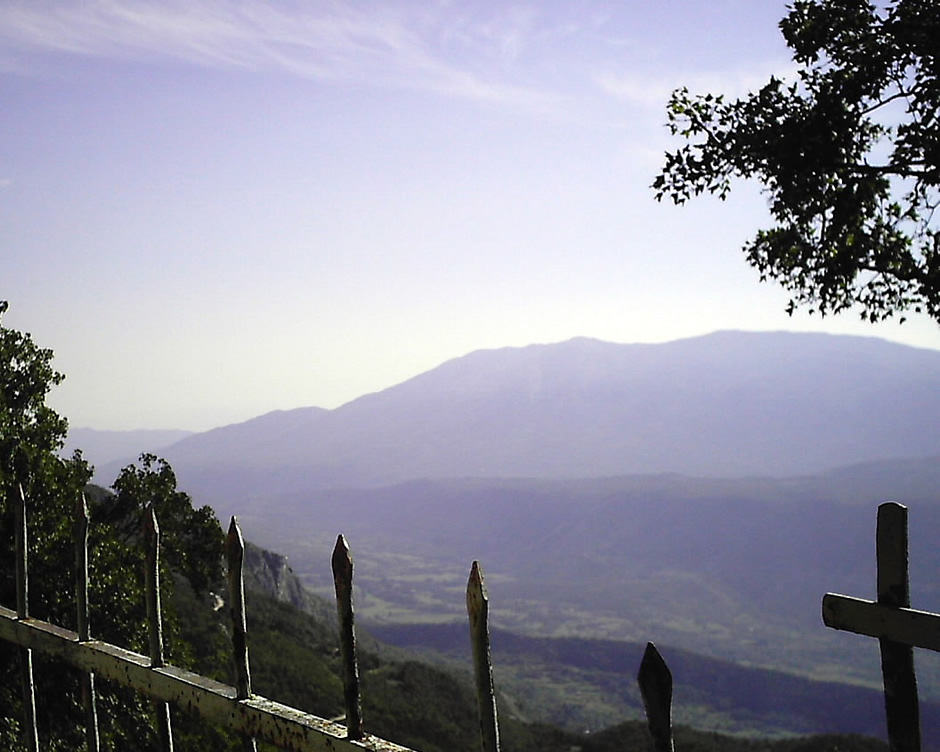 Carved almost in its entirety in a precipitous mountain cliff rising above the Zeta River, the Monastery of Ostrog is visited by over 100,000 pilgrims annually. The setting is nothing short of stunning. It is dedicated to Saint Basil of Ostrog who founded it in the 17th century. He died there in 1671 and his body is enshrined in a reliquary kept in the cave-church dedicated to the Presentation of the Mother of God to the Temple. It wasn't long before the importance of the site to pilgrims was realised when I noticed a small number turning up on foot. Not from the road, but from seemingly impossible and physically enduring paths that led up the side of the mountain. Seeing such efforts brought upon the pilgrims by their spiritual beliefs to ascend the hill by foot was very powerful indeed. Similar scenes of dedication may be seen at the end of the way of Saint James in Santiago de Compostela and pilgrimage sites the world over.
There are many stories of miracles happening to pilgrims who have visited the site at Ostrog and prayed next to the body of Saint Basil. Many have claimed to have been cured from ill-health and helped through times of difficulty. Consequently, people come from all over the world and the site represents the meeting place of all confessions; Orthodox, Catholics and Muslims alike.
The present-day look as seen in my photos below was given to the Monastery in 1923-1926, after a fire which had destroyed the major part of the complex. Two little cave-churches were spared and they are the key areas of the monument today. The buildings themselves did not take very long to walk around as a non-pilgrim although they were well worth a look inside, particularly for the reliquary and also a number of fresco paintings which date from the beginning of the 18th century. In addition, there is a Lower monastery with the Church of the Holy Trinity built in 1824. As a non-pilgrim, for its near-vertical cliff side setting, I found a visit to the Ostrog Monastery one of the highlights of Montenegro.
Note: Apologies for the distorted images; I was living outside my native England at the time and bought a cheap camera for the trip!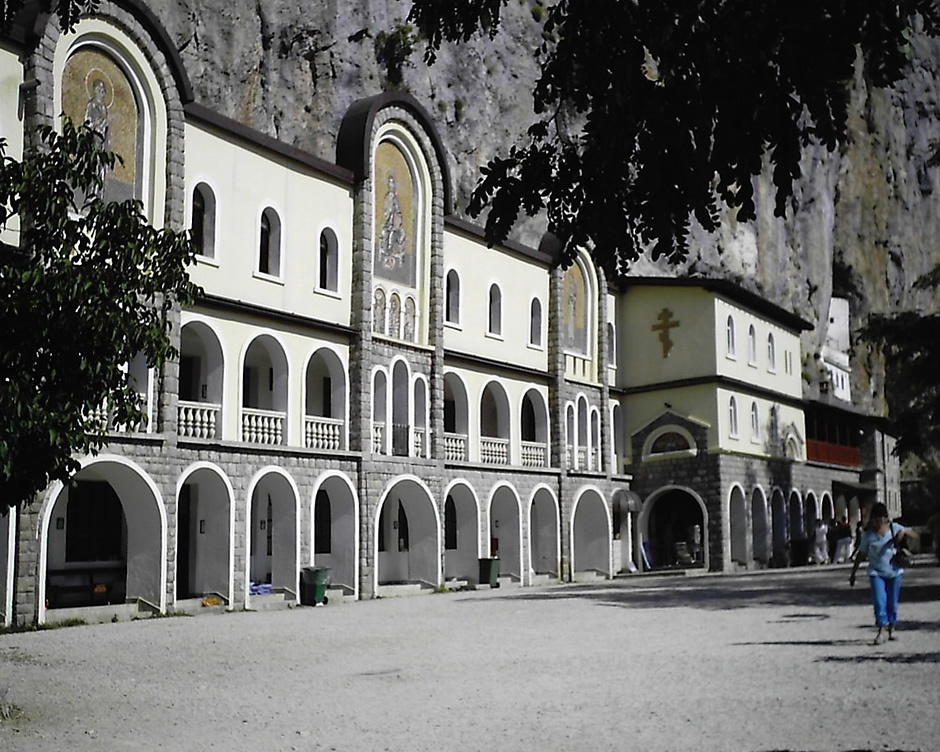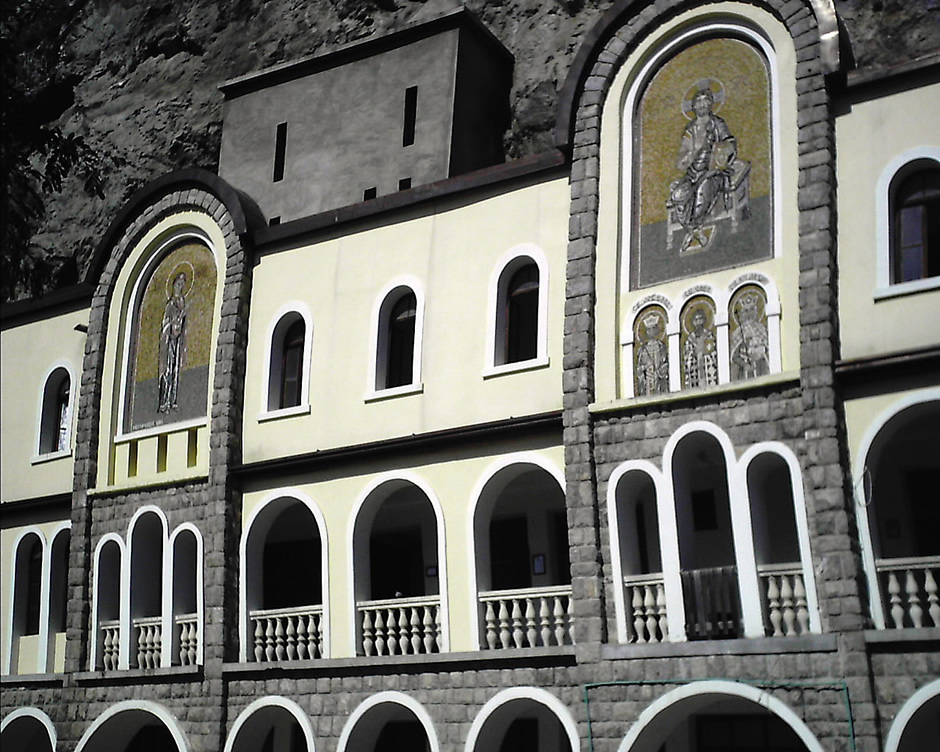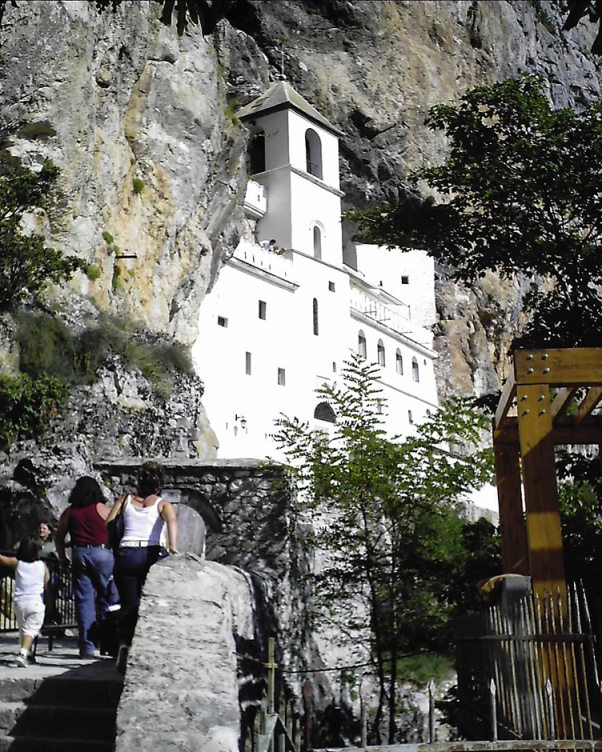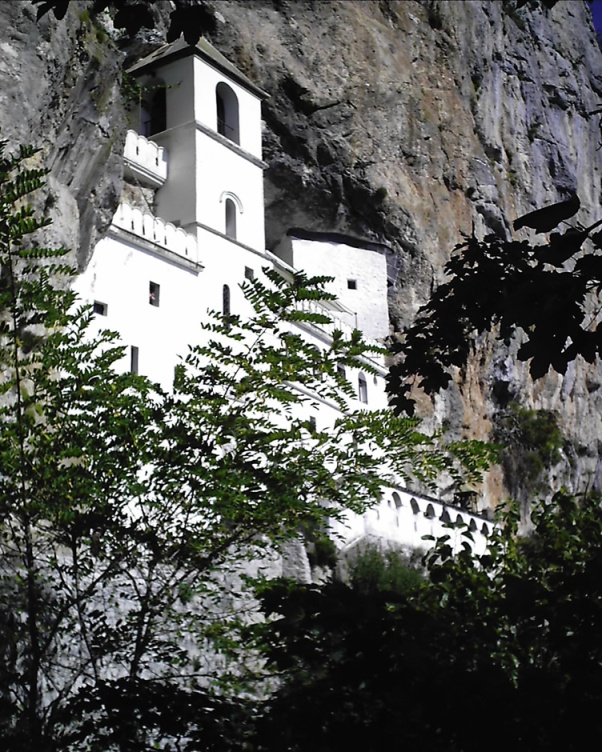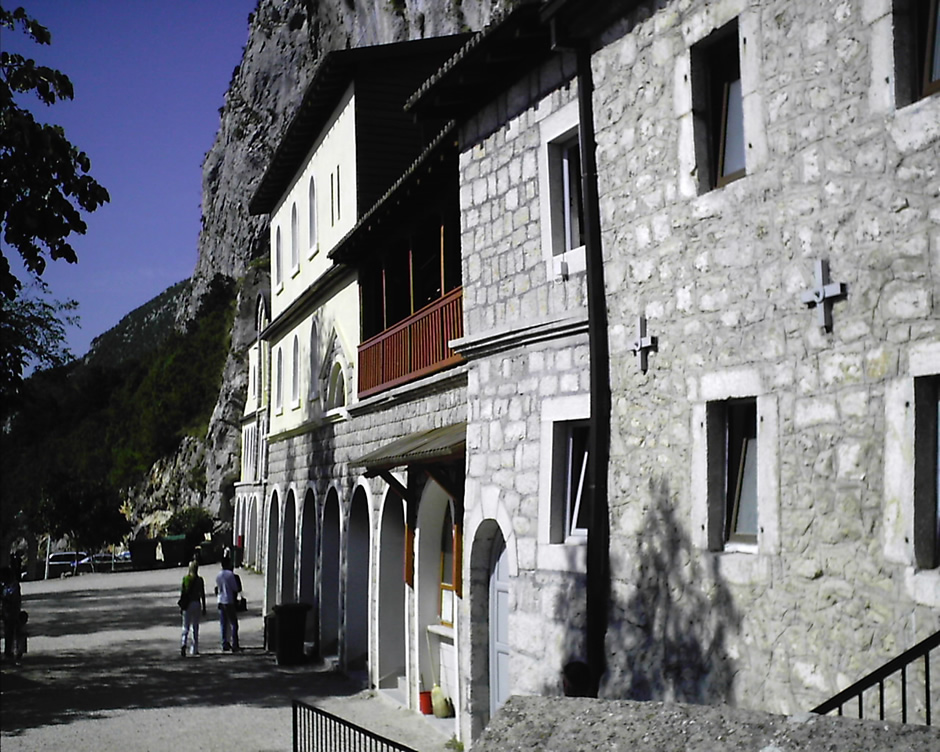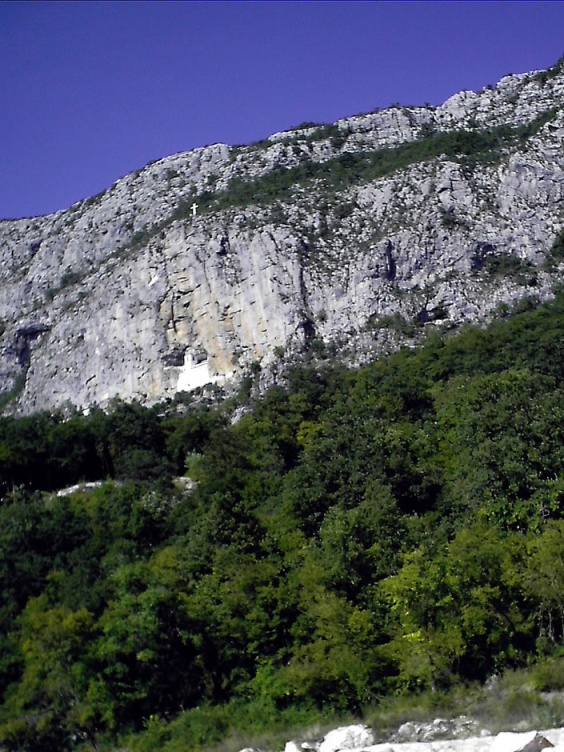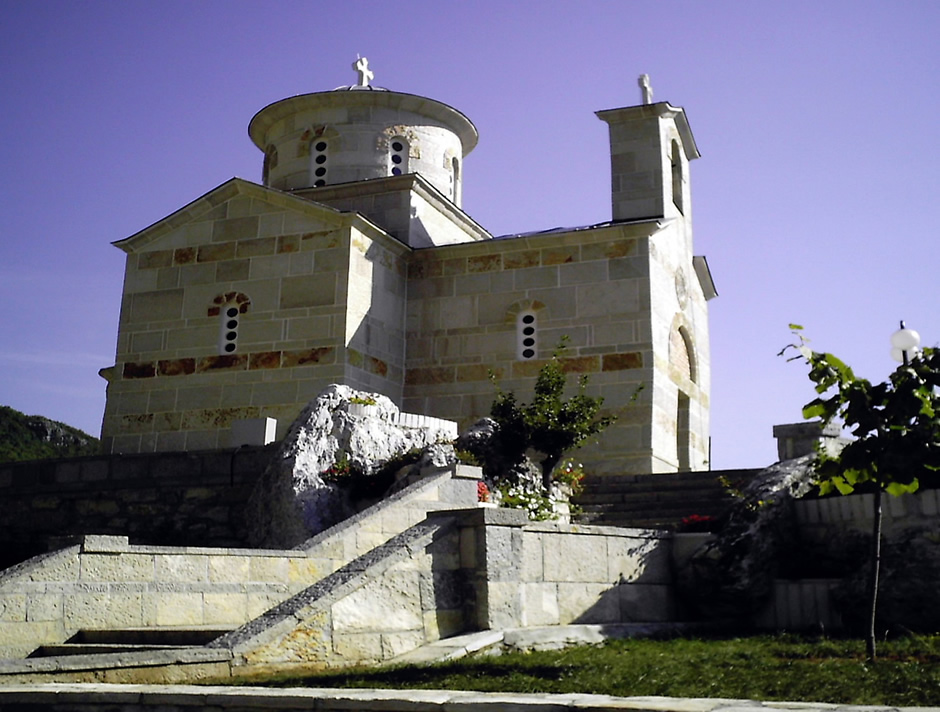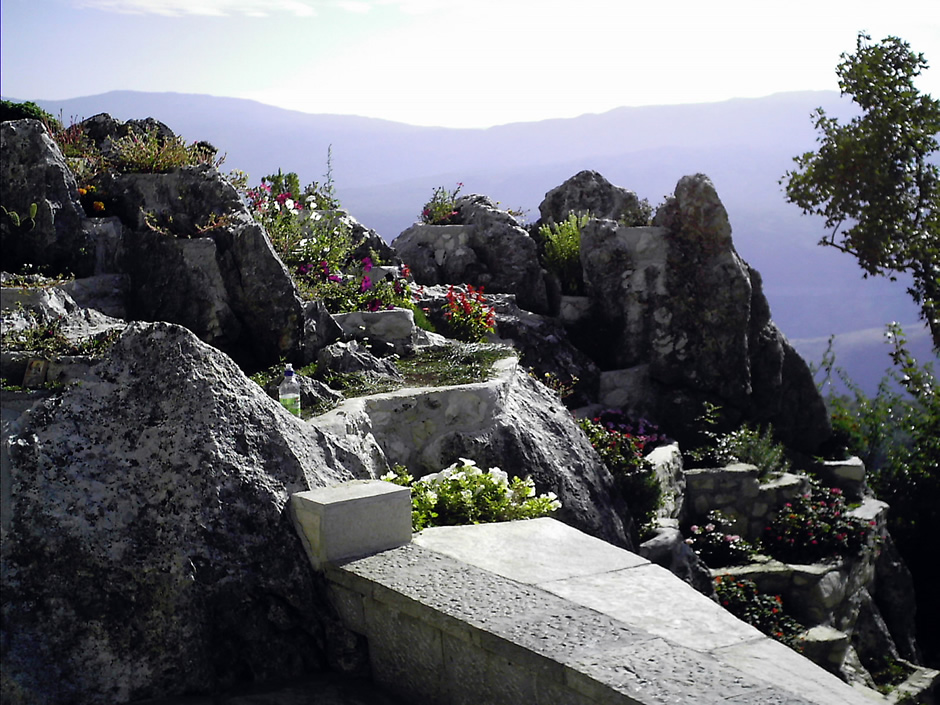 Back to Top