Devil's Town is a natural geomorphological rock formation located in southern Serbia, on the slopes of Mount Radan. The site comprises some 202 'earthen figures' formed by erosion and springs containing strongly acidic and mineralised water. They stand between two and fifteen metres tall and are between 0.5and 3 metres in width. Along with the stone "caps" on top, they are the result of erosive processes that have taken place over hundreds of years.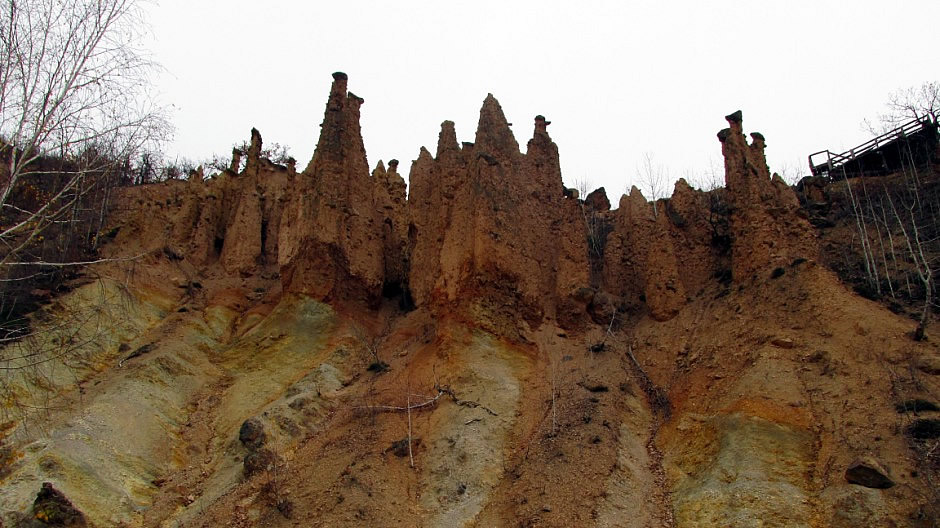 This site of natural importance was placed under state protection in 1959 and in 1995, it was pronounced a natural resource of extreme importance by a Decree of the Government of the Republic of Serbia and placed under the first category of protection.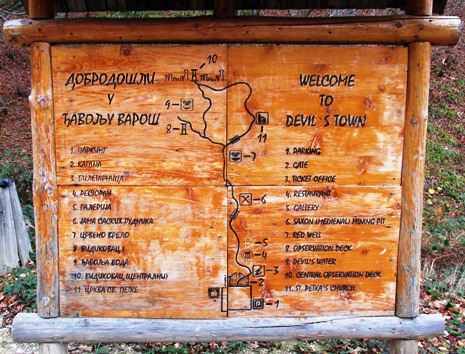 The protected site covers an area of some 67 hectares. It gained international fame, when the rock formations made it onto the 2010 shortlist for new wonders of the world.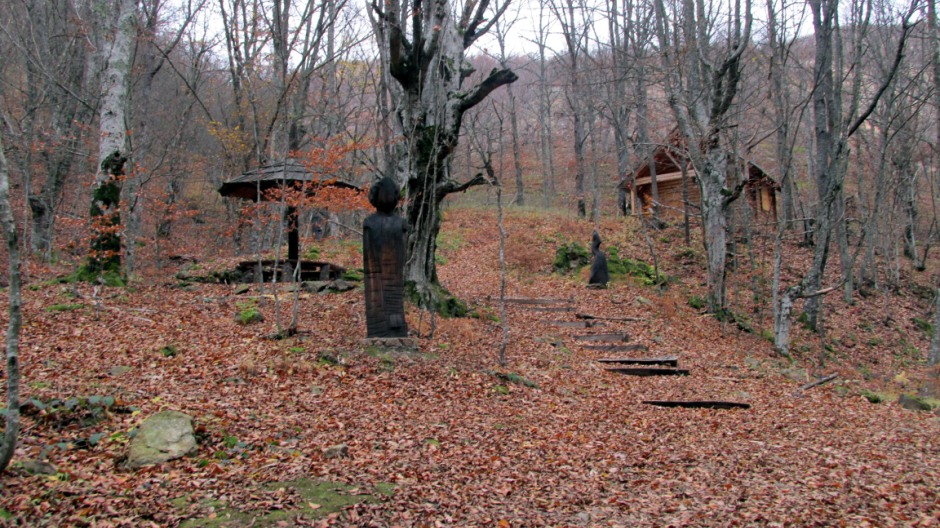 From the car park, the site is accessed via a track along the wooded slopes of Mount Radan. The track passes several pieces of modern wooden sculpture, some mineral springs and the entrance to a 13th century gold mine. The rock towers can be viewed after climbing some wooden steps up to wooden platforms. There are many different local legends associated with them; the most popular explains their creation having been the result of the devil appearing at an incestuous marriage of siblings and turning both the couple and their wedding party to stone. Further photos can be seen in the thumbnail gallery below.
References and Further Information
1. In-Situ Literature and Information Boards
2. On Wikipedia Here
3. Willis, Matt. DK Eyewitness Travel Guide Serbia. DK Publishing.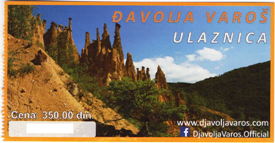 Back to Top