Wed 27 Apr 2022 - Highasakite, O2 Academy Islington, London UK
Highasakite is (as per Wikipedia) described as an indie pop and indie rock band originating from Norway. Whilst not well-known in the English-speaking countries, it is in the opinion of the website author that they hold something very special, and are not to be dismissed.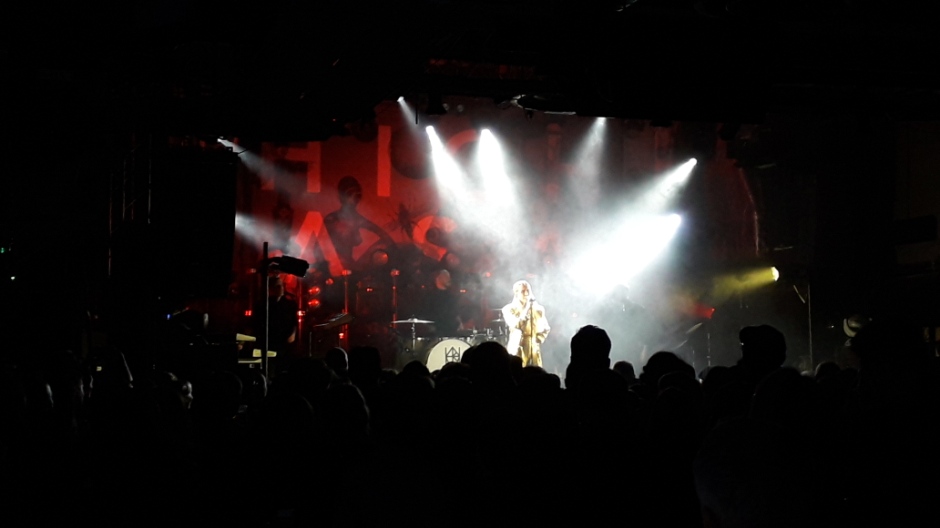 The band are quite possibly, the best thing in my mind to come out of the far northern reaches of Europe this decade. Dare I say, Scandinavia is well-known for a seemingly random way of hitting countries across its maritime borders with something rather unexpected. Look at ABBA, A-ha, and Björk, for example. I shall refrain from mentioning other bands which may appeal to others at this juncture*. Sadly, Highasakite have not quite transcended into the international indie scene as much as they easily have the potential to do so.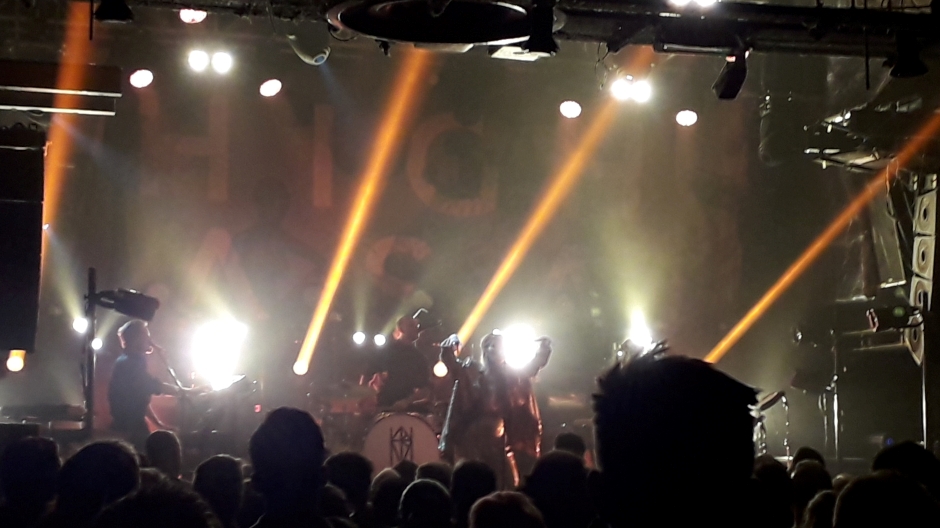 I just went to London for no other reason, other than to see Highasakite perform live. This 2022 tour had mainly been within Scandinavia, with the exception of one gig in Berlin and the one here in the UK. There is a little bit of history as to how I became a fan. During Covid-19 lockdown, whilst looking for something to give me some feeling of joy from music and maintaining my love for the geographical and topographical of Norway, I happened to stumble upon Highasakite's video for their song Out of Order. I was immediately hooked and this song, as a catchy tune in my head was soon followed by Last Wednesday.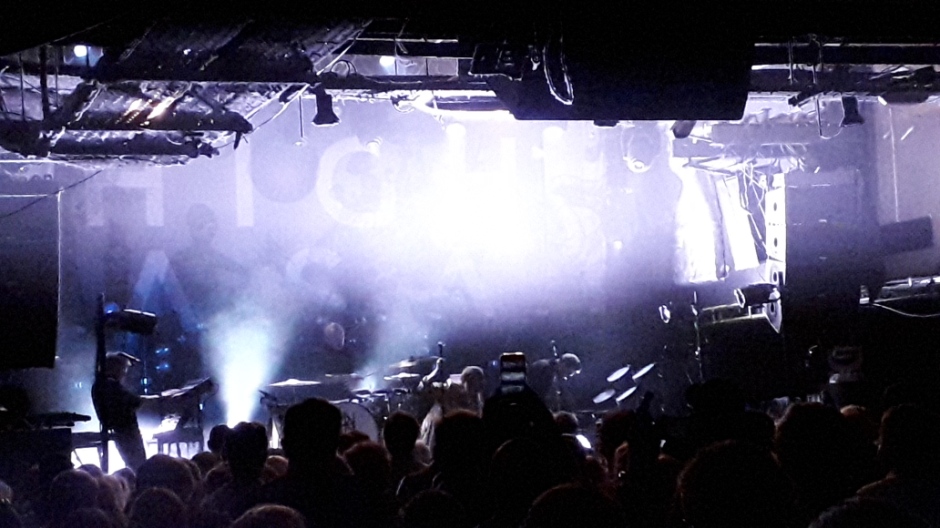 In some respects, I feel Highasakite have gained my following largely due to their apparent willingness to release entire albums on YouTube. Album purchases are made easier via the internet and being a UK citizen, if it wasn't for the internet, I doubt I would have heard of them, save the odd holiday in Norway and a chance purchase from a record store. And so, I hope the tour brings them not only new fans, but a source of revenue.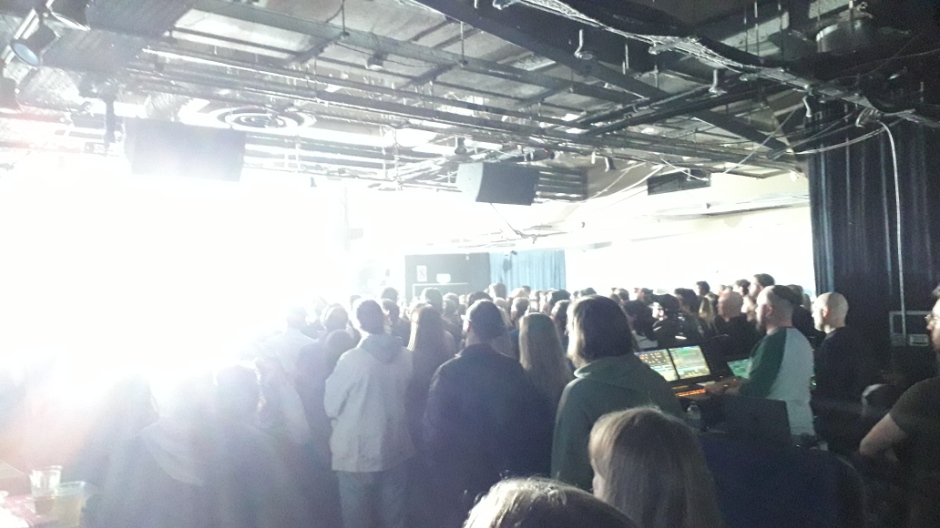 It was not long before I researched the band, only to find that the spine of them was a duo, vocalist and extremely talented songwriter Ingrid Helene Håvik and drummer Trond Bersu, the two of them having met whilst studying Jazz at the Trondheim Jazz Conservatory. It was to be only six months from their meeting that in 2010, they would be working on their first album, All that Floats Will Rain.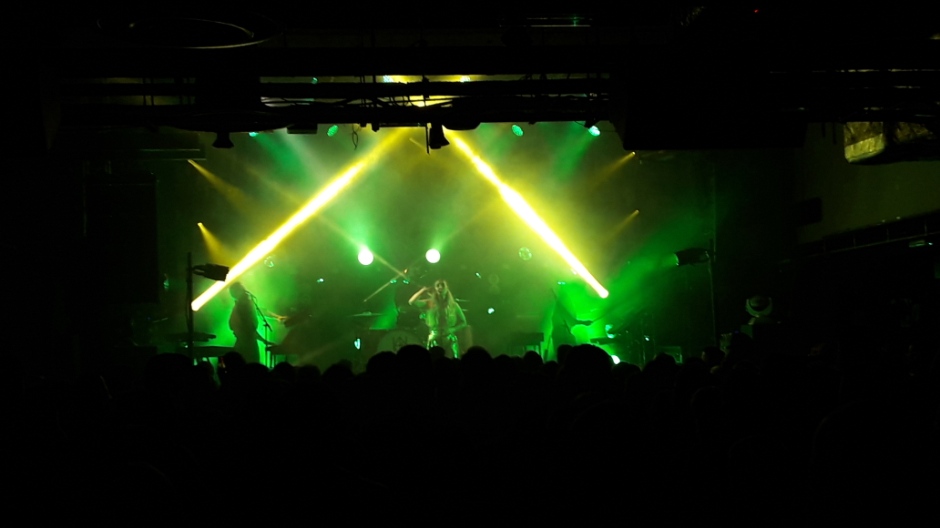 Since that time, they have produced 5 albums to-date, alongside EP's including The Bare Romantic, Pt.1, The Bare Romantic Pt. 2, and Acoustic Versions.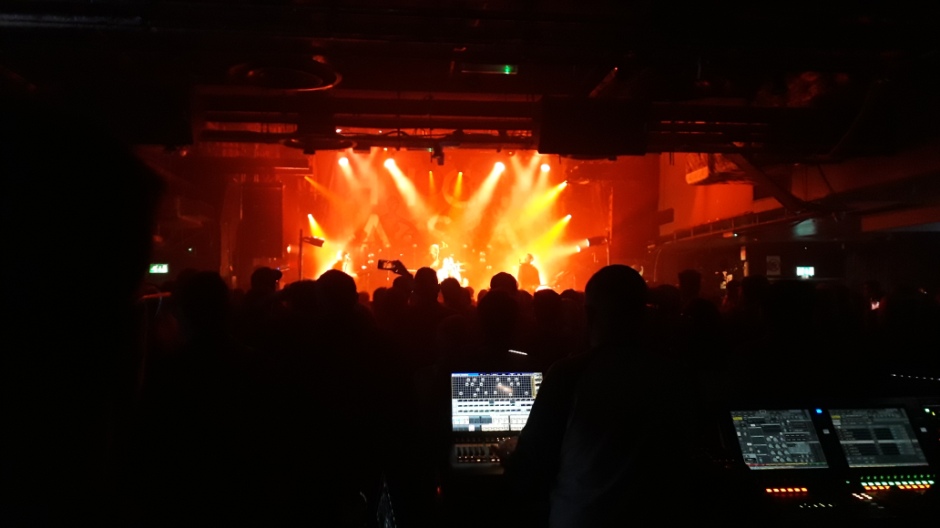 Now, where is the band's appeal? Well, the listener may find that every album is different. It is like Håvik and Bersu are exploring, or rather reinventing themselves - a characteristic previously shown by the likes of David Bowie, amongst others, if Bowie fans please forgive me for the comparison (only one of changing and reinventing).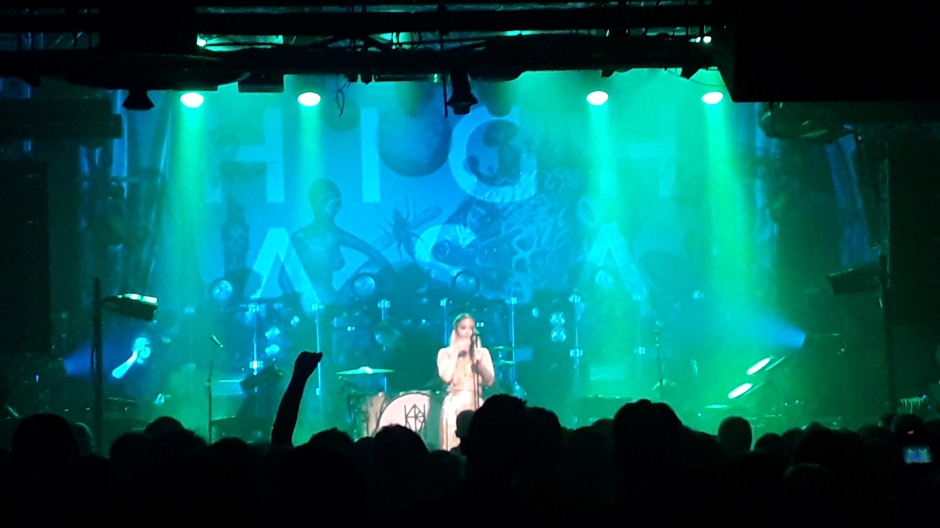 Back to the gig in London. I did wonder, after habitually listening to their latest album, Mother (2022), if their set would follow a sort of storyline whereby it introduces the listener with the concept of having moved somewhere, feeling somewhat lost (a personal thing to the author) and then wanting to come home, to what one knows and bringing about it a sense of comfort. Some of the set was delivered as expected, but some brought little magical surprises.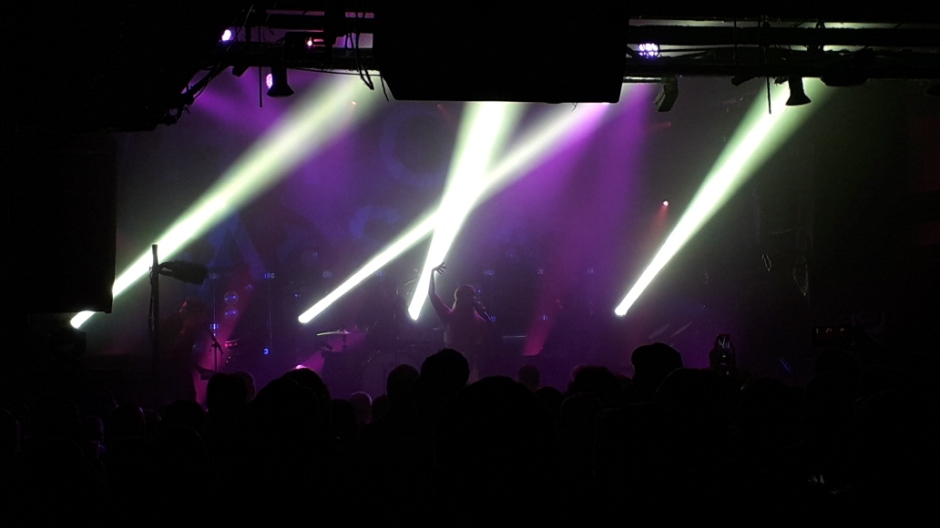 For any Highasakite fan (like the Norwegian couple I stood next to and had come to London from Oslo just to see them), it was a very special night. For the reader, and to get to the point, here were the songs performed (with a few notes in square brackets) in order:
1. Under the Same Sky [intro/warm-up]
2. I just moved here [anticipated, as the first track on the Mother album and a kind of introductory song, lyric-wise]
3. Since Last Wednesday [second song that brought my attention to the band]
4. Can I Be Forgiven
5. Keep it alive
6. Mother [Title track from new (2022) album]
7. God Don't Leave Me [with synthesizer solo]
8. My Mind Is a Bad Neighborhood [performed in a style akin to the Mother album]
9. Tell her yourself
10. Someone Who'll Get It
11. Autopsy [quite possibly the masterpiece of the 2022 Mother album and at the start, Helene said the band had been doing a new album that they are proud of (rightly so)]
12. Under The Sun
13. Love him anyway
14. Deep Sea Diver
15. Golden Ticket
16. Can I come home [anticipated, as the final track on the Mother album and a kind of ending song, lyric-wise] [End, followed by Encore]
17. Samurai Swords
18. Hiroshima [Helene solo]
19. Lover, Where Do You Live? [17-19 are three classic songs by the band, perhaps anticipated by their fans for the encore]
(N.B. I am not sure why some song titles have capital letters used with the words and some don't - it is just how they are listed on Google and YouTube)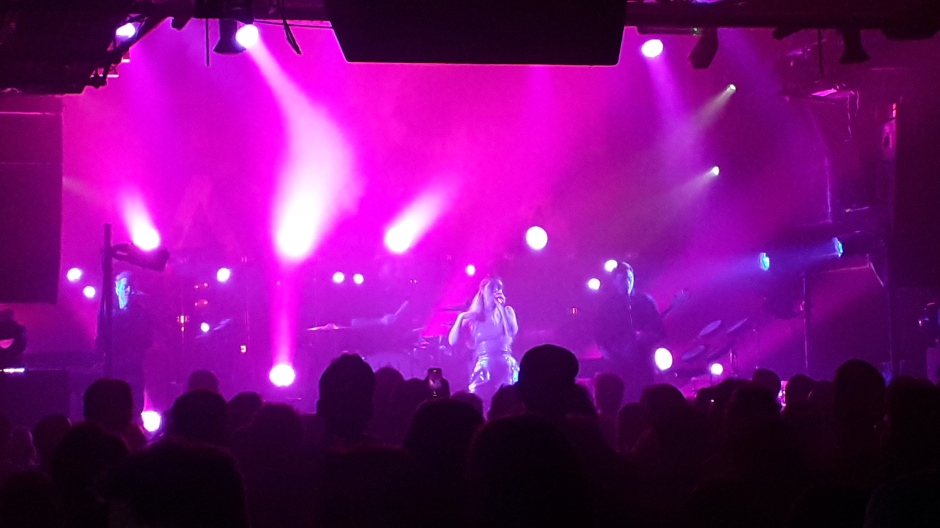 At the end of the show, the band made a very respectful exit, standing at the front of the stage, bowing to a grateful audience whilst the PA system played Elton John / Bernie Taupin's Rocket Man. With the first verse containing the lyrics "And I'm gonna be high, As a kite by then", unsurprisingly, it has been noted before that this is possibly where the band got its name from (they have also covered this song themselves previously).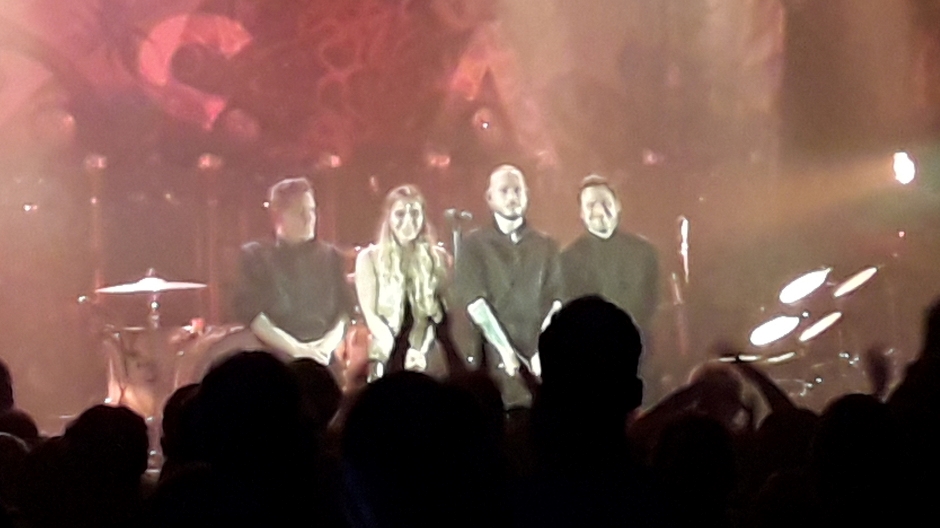 It is not possible to explain how well Helene Håvik delivered her pitch-perfect voice as every note was delivered flawlessly. The only negative comment I can offer for the whole of the evening's performance was that they did not perform Out of Order, the very song that aroused my interest in the band to start off with and a personal favourite. But then again, I was once disappointed not seeing Sheryl Crow perform Run Baby Run, when I saw her live. Whist Highasakite struck me as a band who like to move on to new sounds, the whole set was riddled with old time favourites spanning their 12-year career, and they sure packed them in and to fit all of their greatest hits that I have heard into one set, would be a tall order. Others may have been saddened not to hear some of the band's other songs. In essence, the whole show was a well thought-out blend of "greatest hits" and songs from the new album.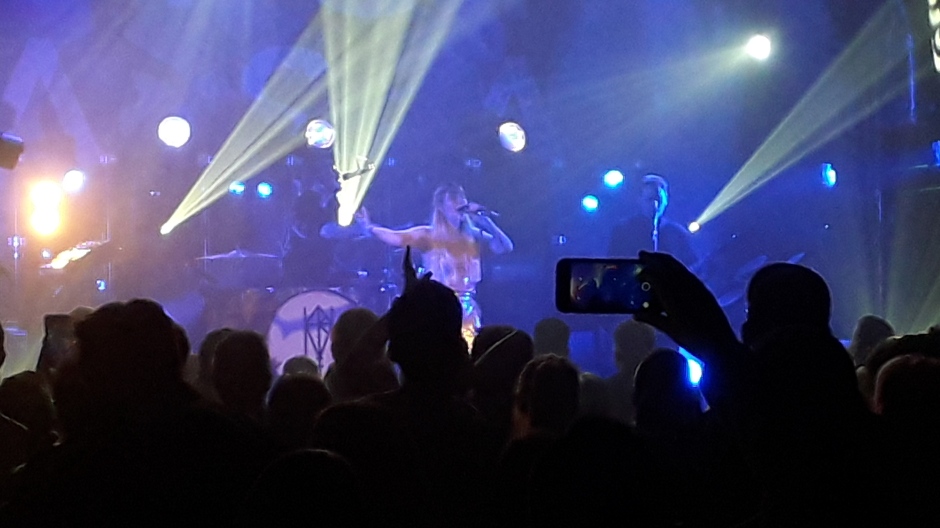 The show was accompanied by some excellent lighting effects, and I felt no pretence throughout. Unless I missed it, there was no introduction to the four band members, and no merchandise for sale (despite there being some available on the band's official website). Nothing fancy was needed in reality - it is the band's well-written music and performance that made it, in my humble opinion, well worth every penny. The approximately 2-hour set ended at just before 11pm, and as the people were efficiently directed out of the venue, on exit there was a noticeable whiff of dope in the air outside. Perhaps it hadn't just been the band members whom were Highasakite.
*Other Scandinavian exports include Roxette, Europe, The Cardigans, and Katatonia.
References and Further Information
1. Highasakite official website Here
2. Highasakiteband on YouTube Here
Back to Top