Atlantic City is a resort city in south-eastern New Jersey on America's Atlantic coast. It stands on a narrow sandy 10 mile long island (Absecon Island) and is known for its casinos, famous Boardwalk and beach. With a permanent population of around 40,000 (around 275,000 in the metropolitan area), it is more famous amongst Americans than some cities of a similar size; it was the inspiration for the American version of the board game Monopoly (and so quite a few of its street names are known stateside) and also, since 1921, it has been the home of the Miss America pageant.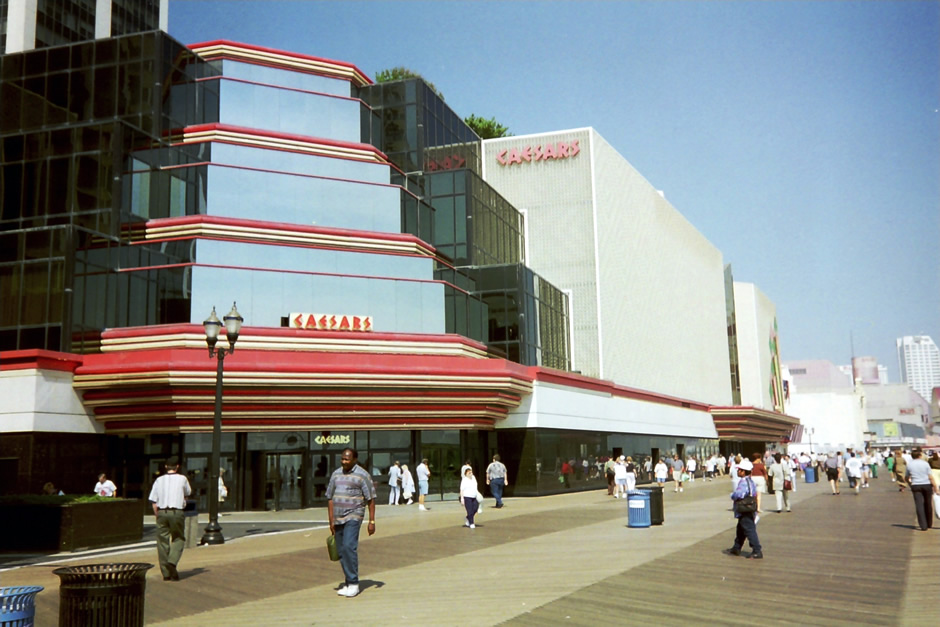 The area where the city stands today was originally inhabited by Delaware Indians. In the late 1670's, English settlers arrived. Physician Jonathan Pitney arrived here in around 1820 and he is credited with the vision of creating a summer health resort on the island. He helped with influencing the decision to build a railroad terminus here and the rest, as they say, is history.
The Gulf Stream helps ensure a mild winter climate here and the famous Boardwalk started life in 1870 as a 1 mile long 8 foot wide construction. Later on, it was extended to 5 miles long and 60 feet wide! The resort was always keen with new innovations, such as the picture postcard which was introduced from Germany in 1895. Attached to the Boardwalk, large amusement piers were built. A convention hall was built in 1929 (extended 1972). In the Post World War II years, the city underwent an economic decline and in an attempt to revive the ailing resort, a state-wide referendum was held which made gambling in the city legal from 1976. This made Atlantic City the first place with legal gambling casinos in the United States outside of Nevada, the first opening in 1978. The development of gambling resorts (including by Donald Trump) brought a new wealth to the city with new jobs being created, although beyond the city limits, not much was happening in terms of redevelopment. Whilst tourism is the main part of the city's economy, it has other industries, including trade, shipping and light manufacturing. Near the town are a number of historic sites.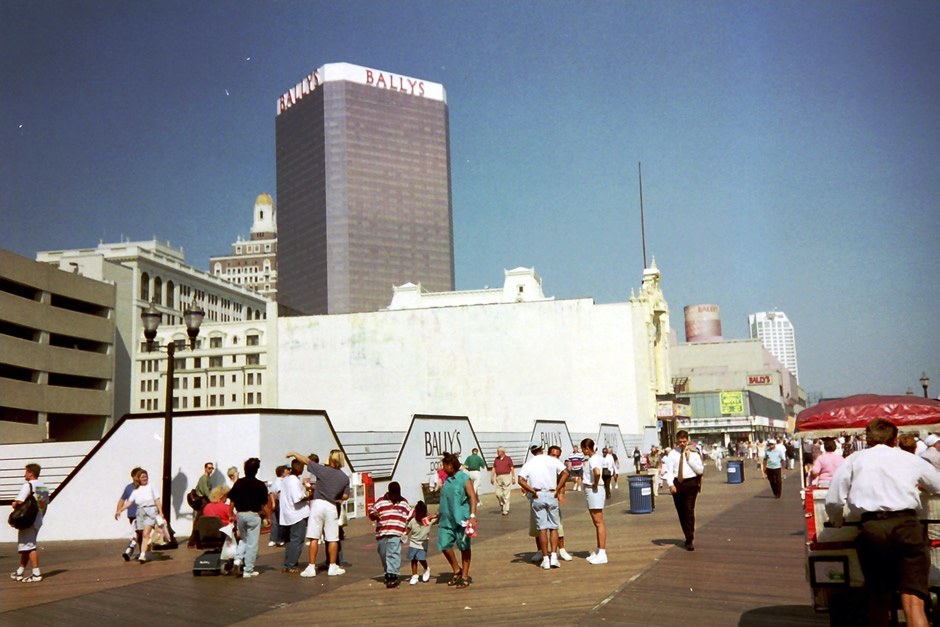 The photos on this webpage were taken in the mid 1990's. In more recent times, on 29th October, 2012, Hurricane Sandy landed ashore here. It may be worth noting that although some sources provide (mis)information regarding the city as having extensive damage as a result of Sandy, particularly to the Boardwalk, there was in fact minimal damage caused by Sandy to any of the tourist areas, including the Boardwalk and the casino resorts.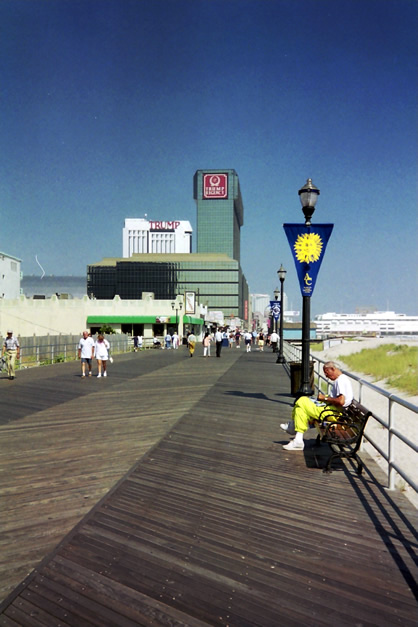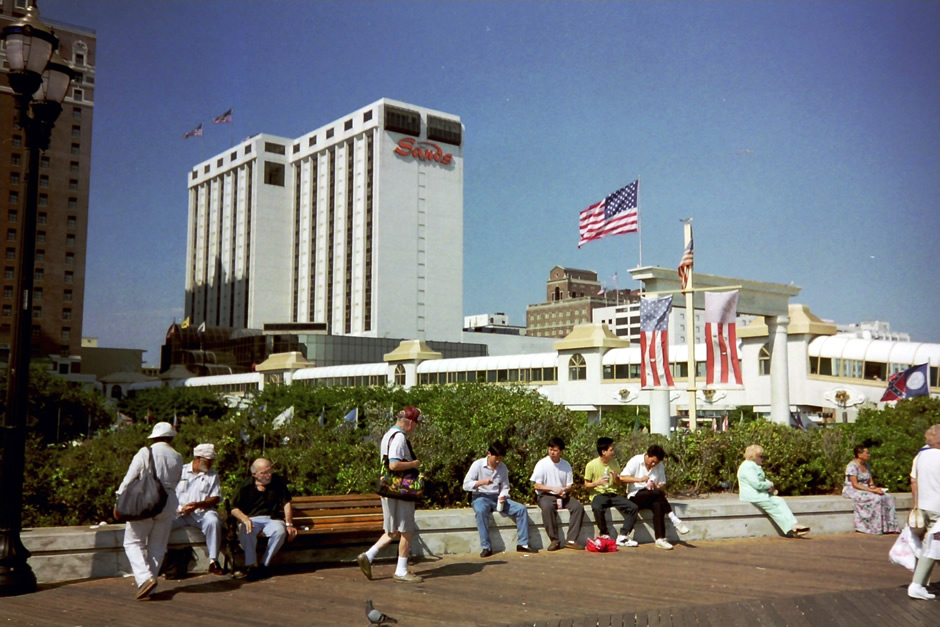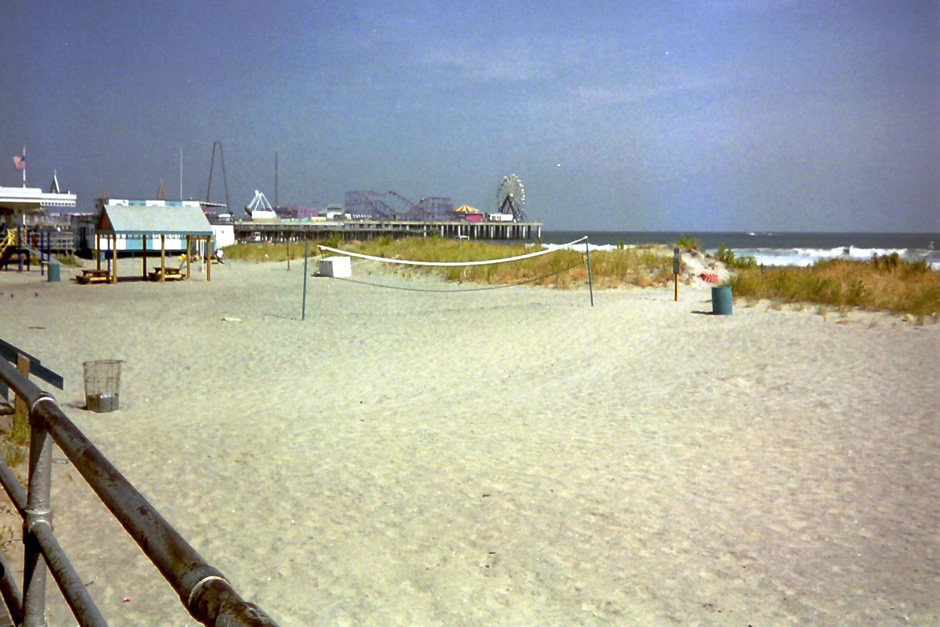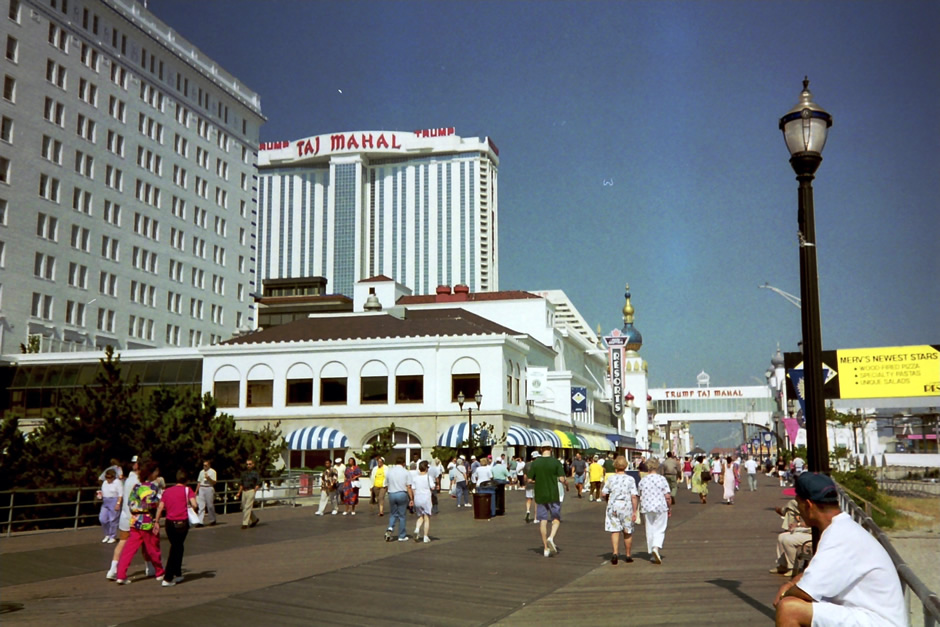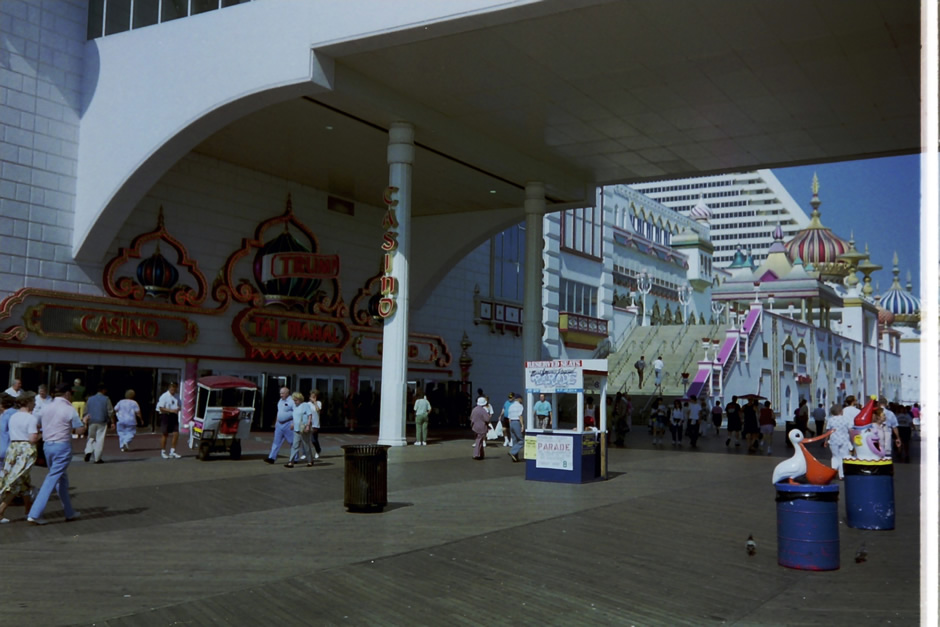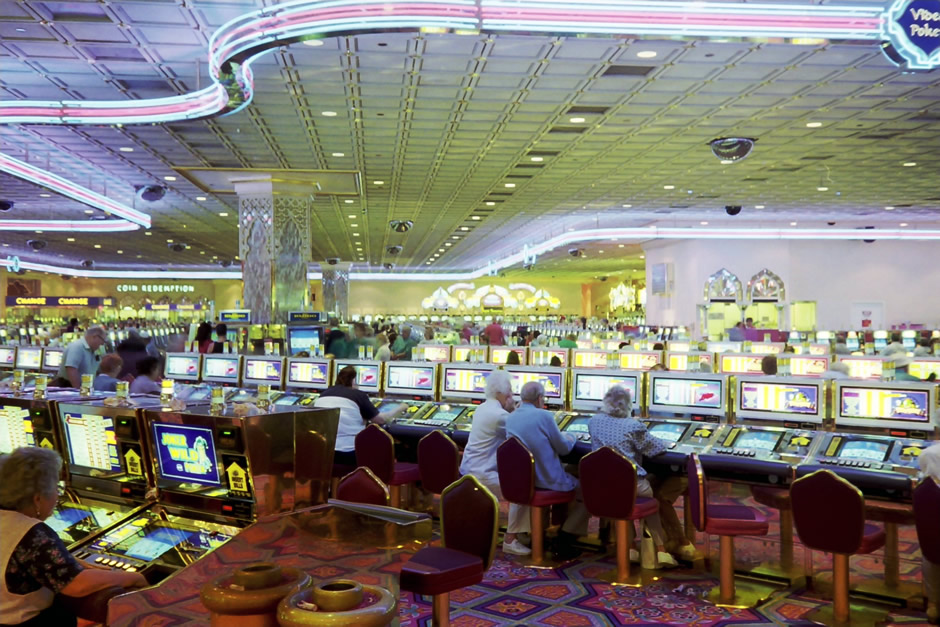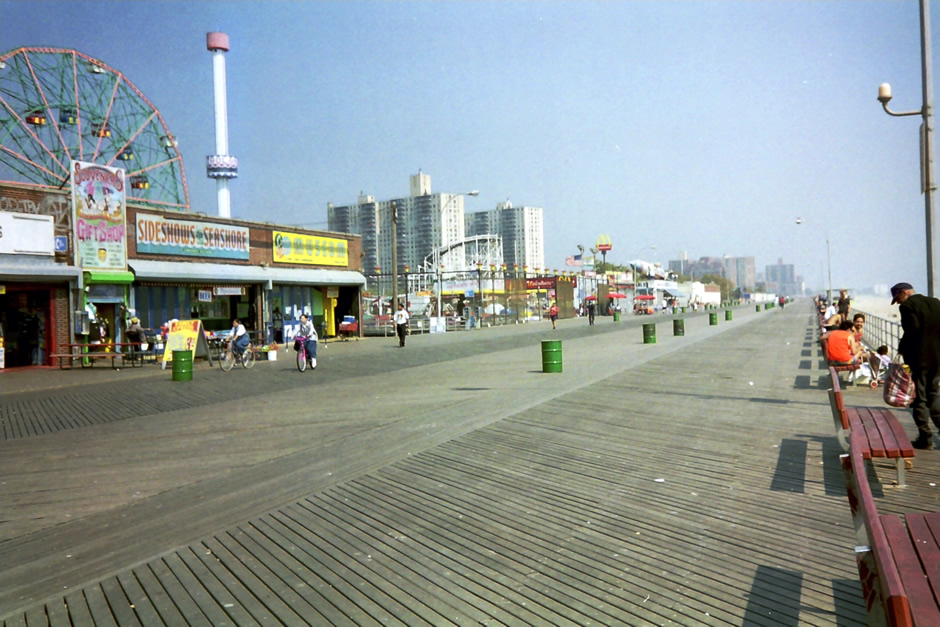 Back to Top