Andorra (officially the Principality of Andorra) is a small landlocked sovereign state in the eastern Pyrenees mountain range, between France and Spain. The present principality has been in existence since 1278 AD. It's area of just 181 square miles today has a population of approximately 85,000 people. Tourism forms the principal part of Andorra's small, but affluent, economy with about 10 million visitors per year. People are attracted by the mountains with a number of ski resorts here, as well as summer activities and also by the duty-free status which makes it popular with shoppers (it is not a member of the European Union).
At an elevation of 3,356 feet above sea level, the capital of the principality is Andorra la Vella - the highest capital city in Europe. The official language is Catalan, although Spanish, Portuguese, and French are also commonly spoken. For further information on the principality, click here.
My photos below are limited insofar as one visit was very brief and a second visit was primarily to hit the ski slopes. The first photo below shows the Coll de la Botella sculpture "Storm/Tempest in a Teacup" (1991) by Dennis Oppenheim. It was made using iron pipes for the 25th anniversary of the 'Andorran Case of National Health Service'.
Further down the page, you will see some photographs of a modern glass steep pyramid-shaped building. This is the Caldea spa in Escaldes-Engordany. Caldea is heated by natural hot springs using water which emerges from a thermal source with a temperature of 68°C. The modern facility offers a selection of inside and outside lagoons, saunas, Jacuzzis and a wide variety of health spa treatments. At 18 floors and 262 feet in height, the Caldea Hotel Tower forms the centrepiece of the Caldea spa. Designed by Jean-Michel Ruols, it is the tallest building in Andorra. Affluent economy, fresh mountain air and spa treatments - with all of this healthy sounding information, it is not surprising that Andorra has one of the very highest life expectancies for any country in the World.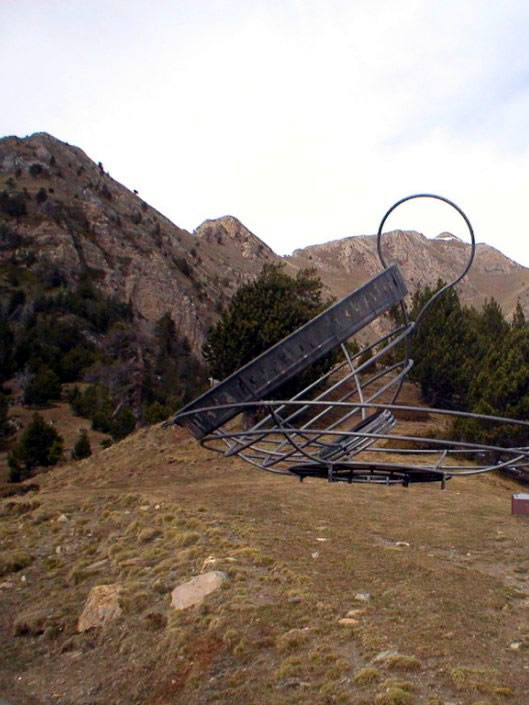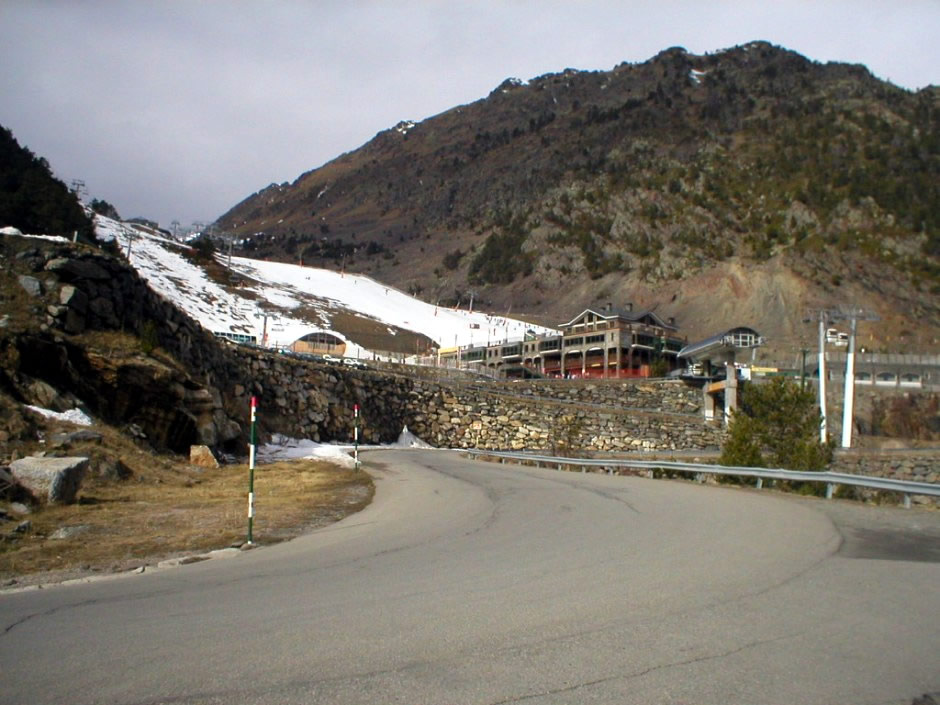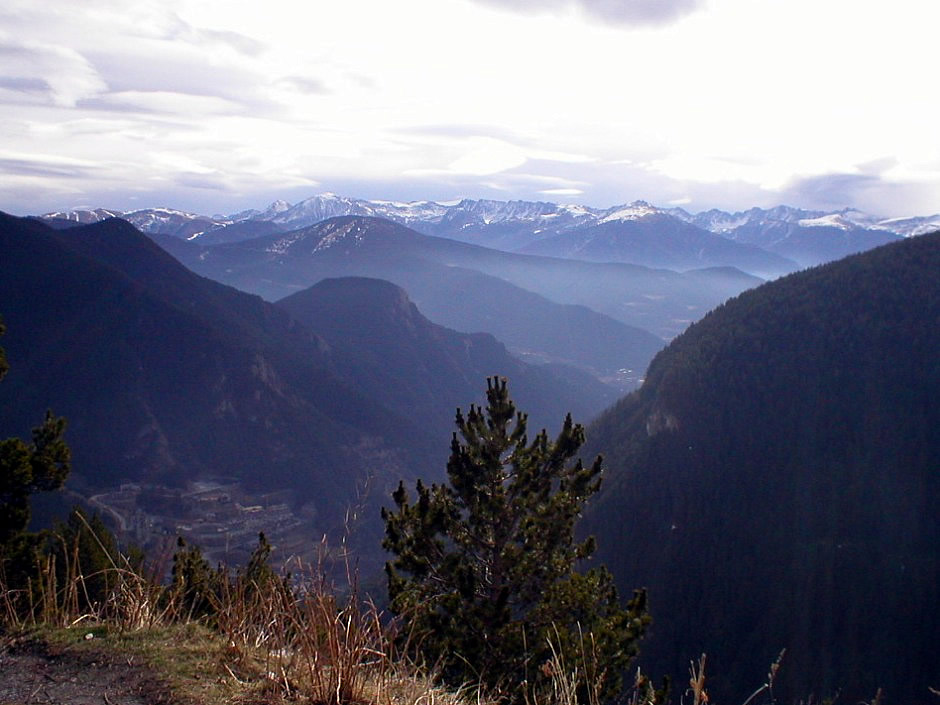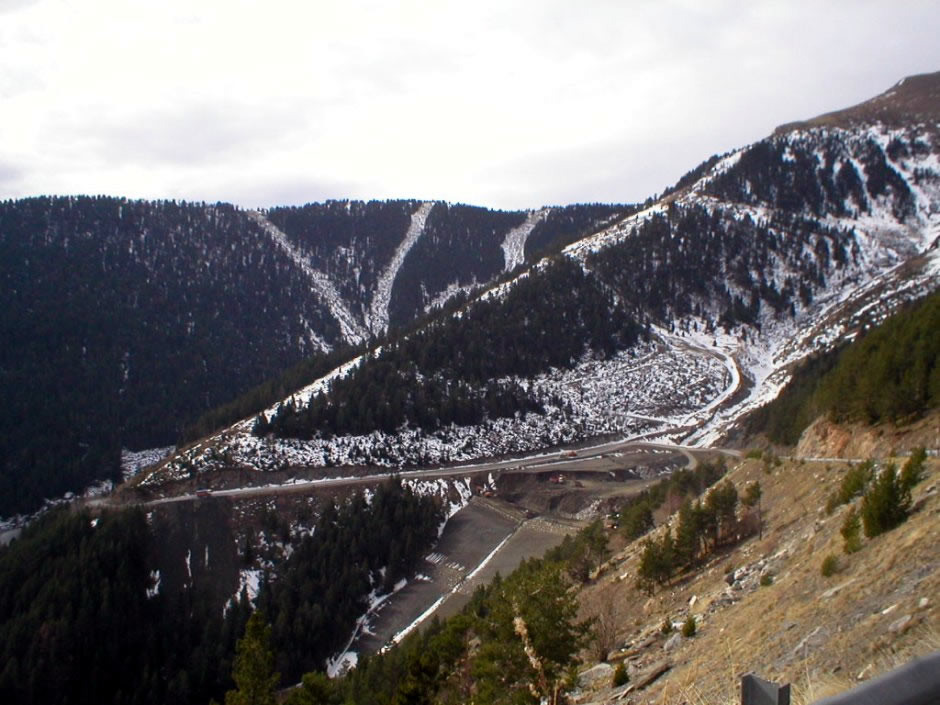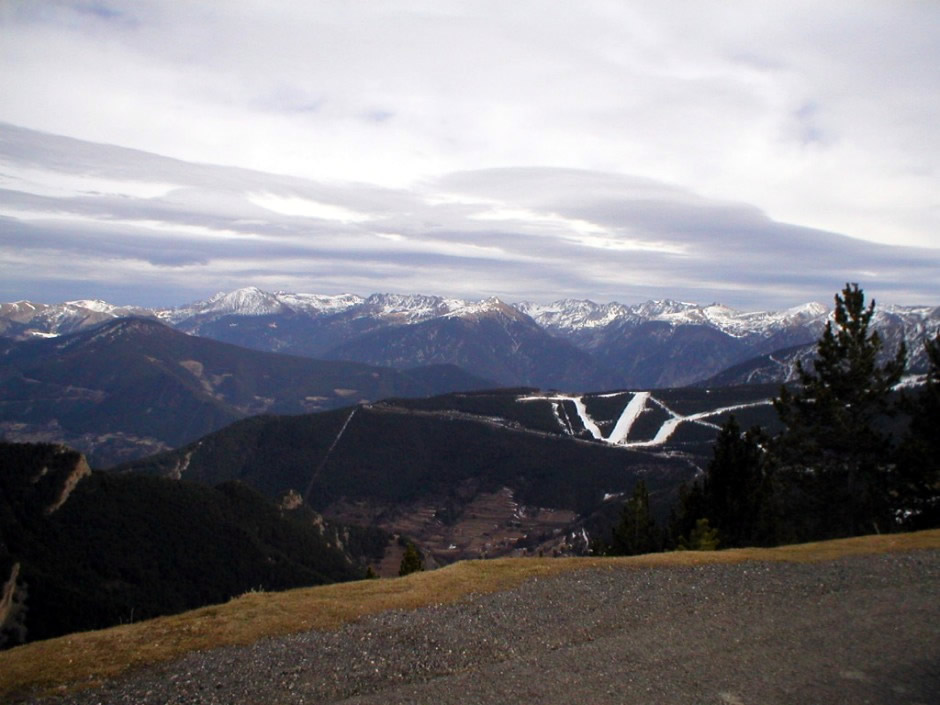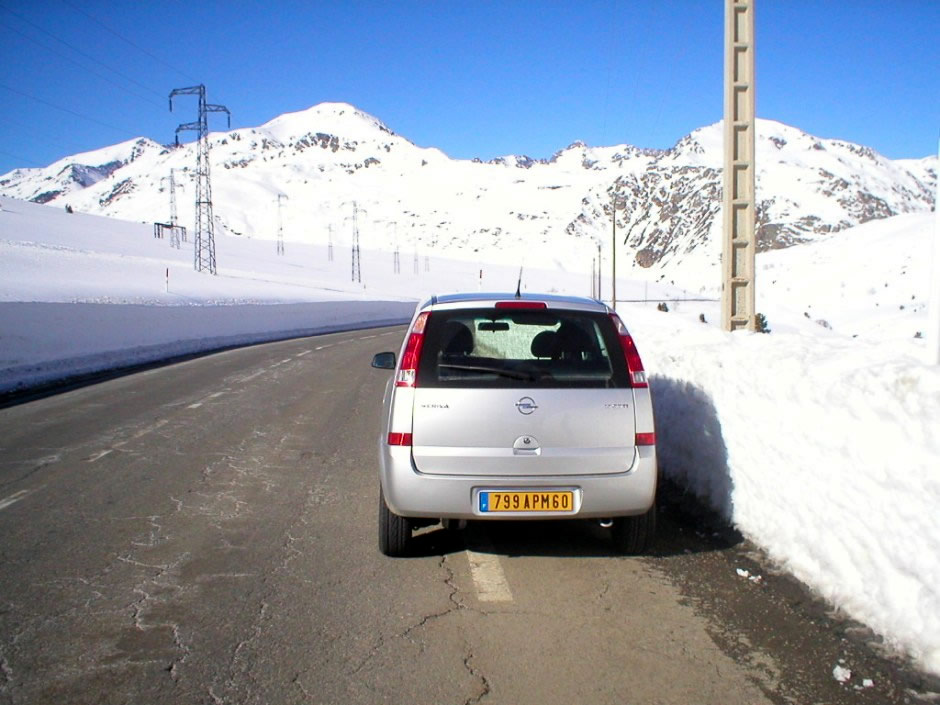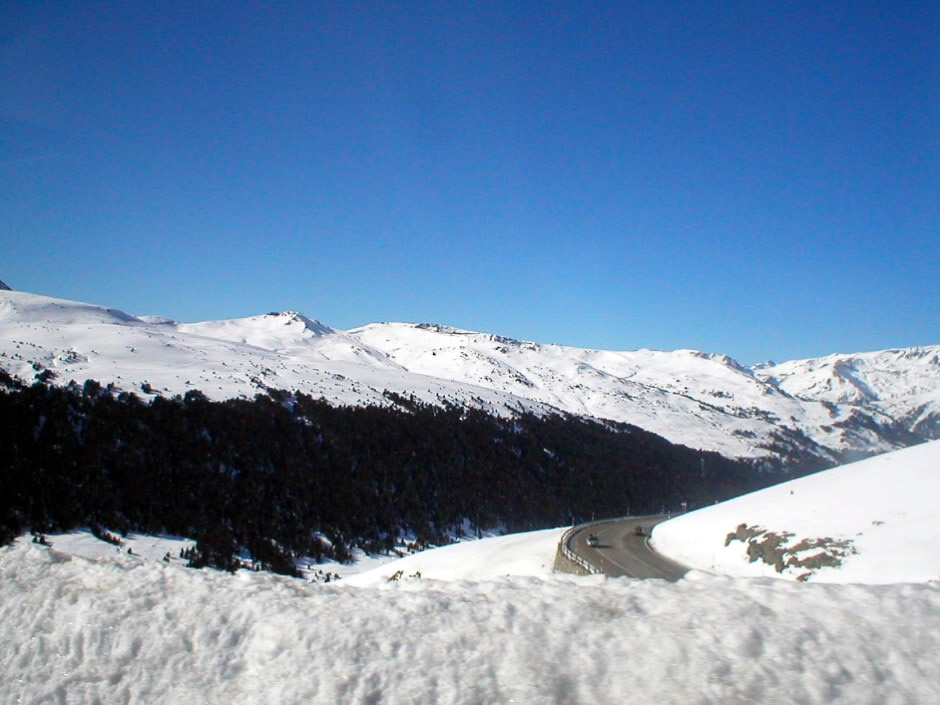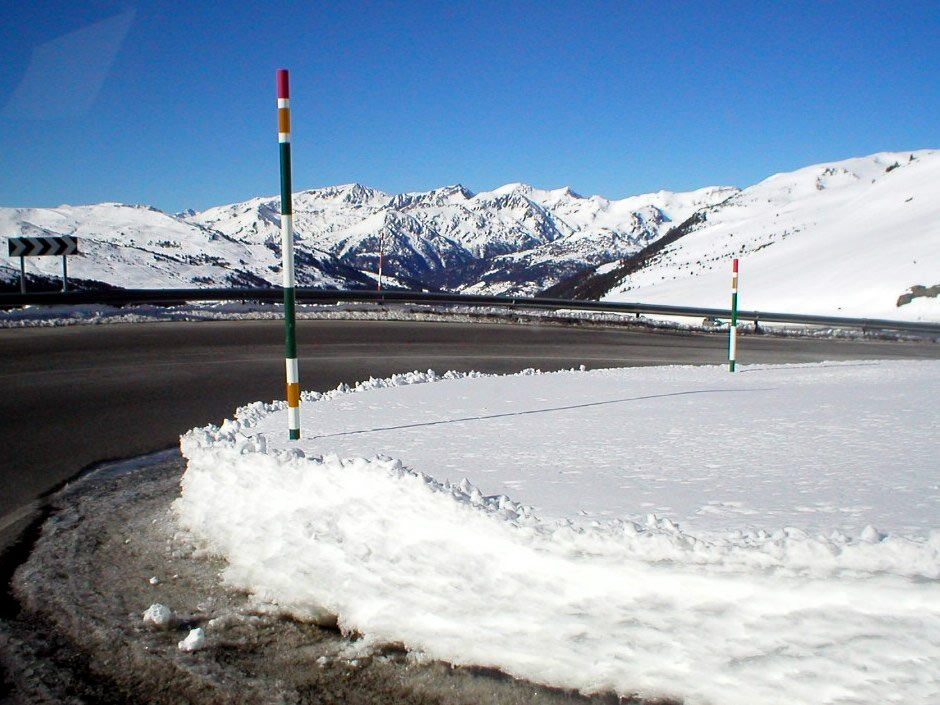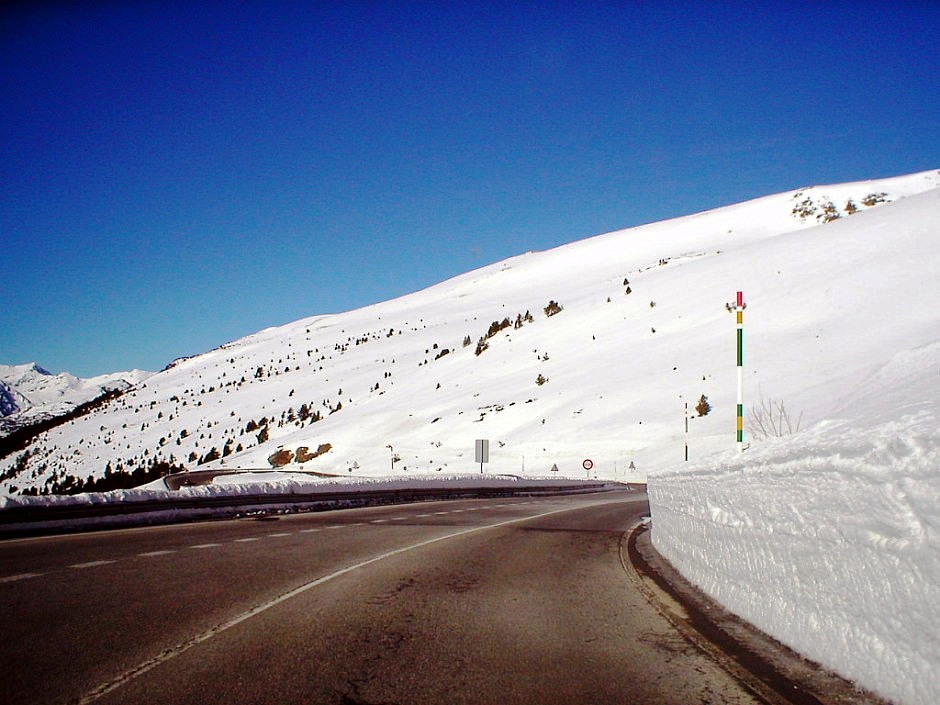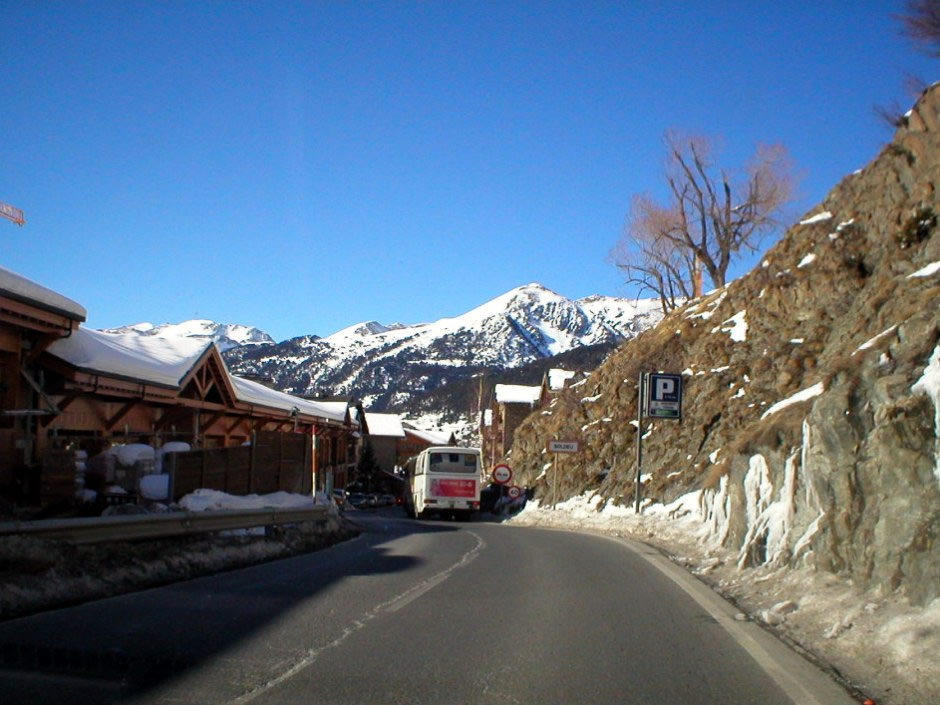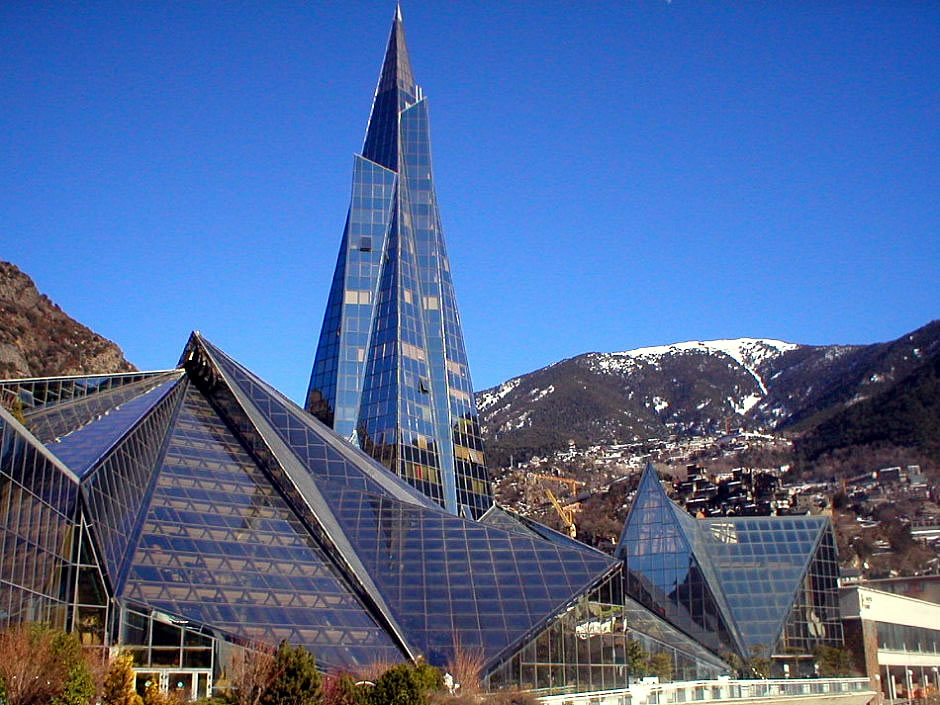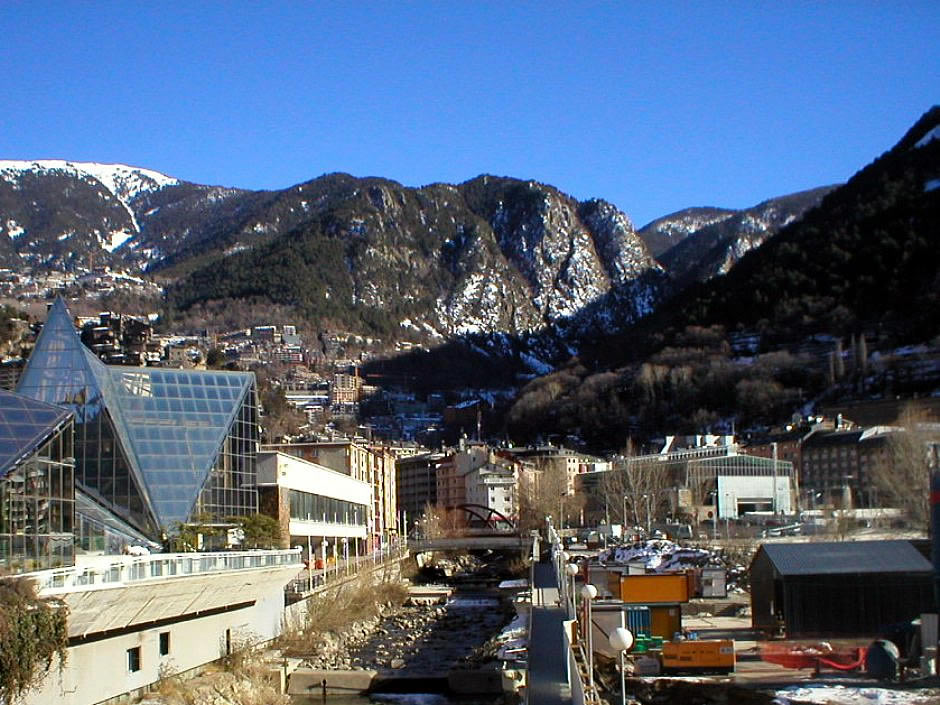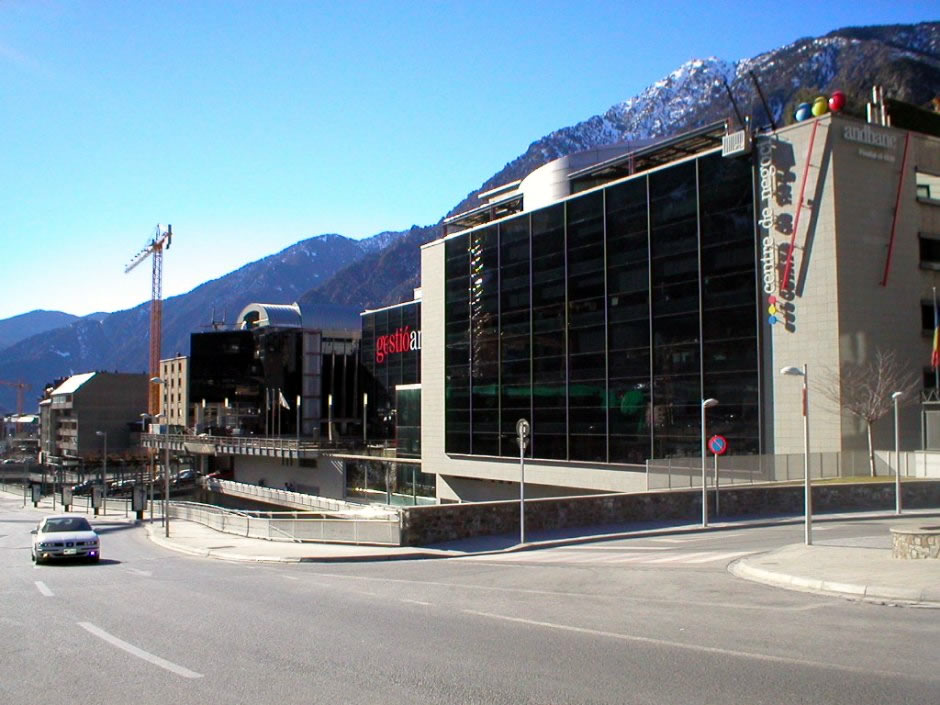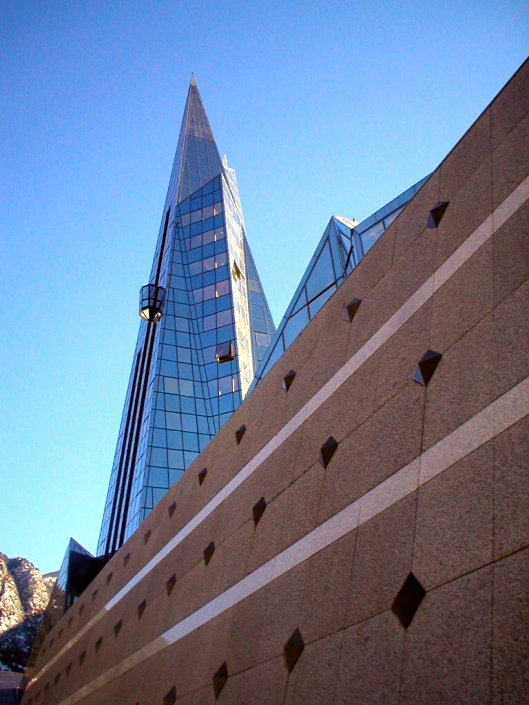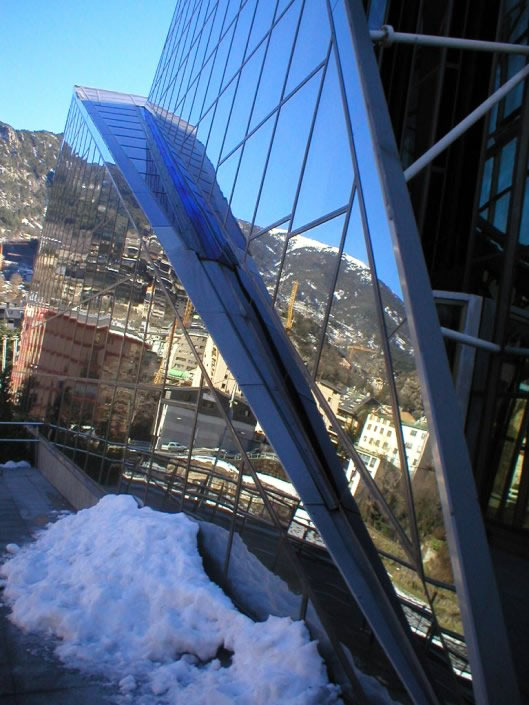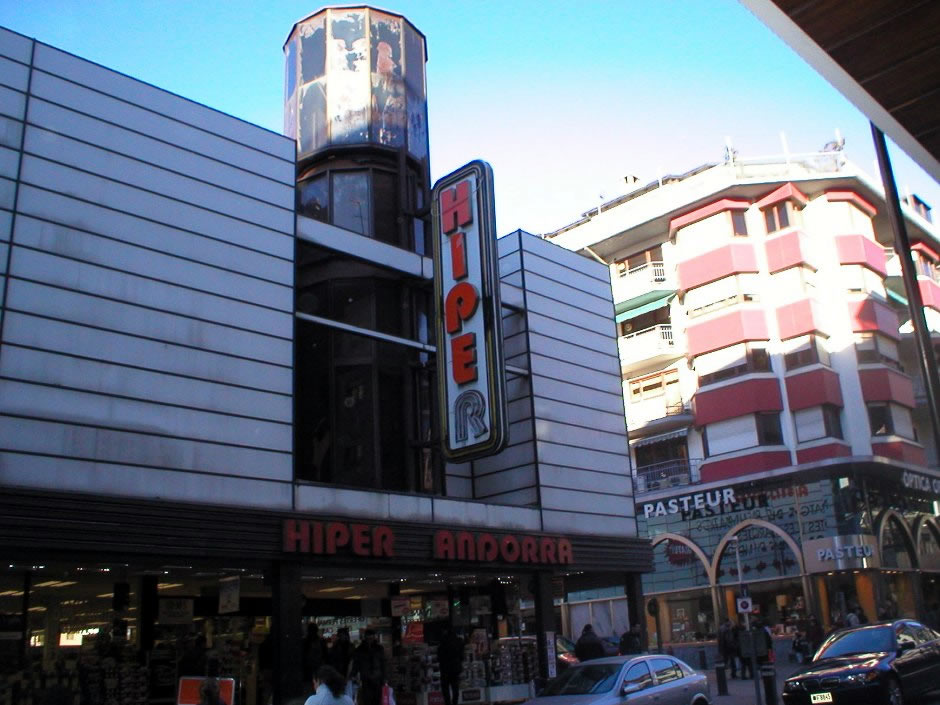 Back to Top