Alice Springs (Page 2/3): School of the Air & Royal Flying Doctor Service
School of the Air
About 3km north of the town centre is the Alice Springs School of the Air (ASSOA). ASSOA is a distance education organisation for children living in isolated locations across the Northern Territory (and some adjacent areas) and was the first school of its type in Australia.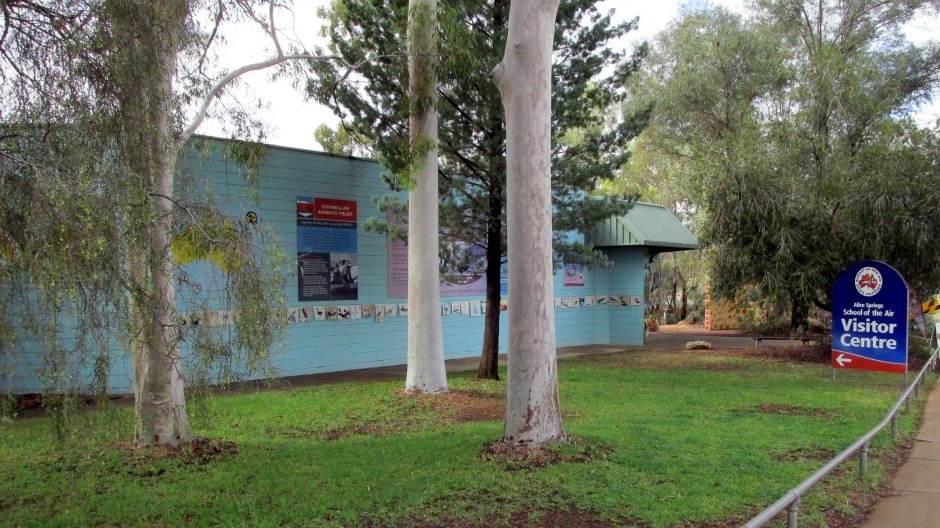 In the 1940's, Adelaide Miethke, a former educationalist, had a vision of a school that would enhance the learning experience of children living in Australia's remote Outback. Adelaide Miethke believed that radio could be used to provide a community and social aspect to the education of children living in remote areas. On 8 June 1951, the ASSOA was established, the first lessons being officially broadcast from the Royal Flying Doctor Service. Initially, lessons were simply broadcast over high-frequency radio - a one way communication from the teacher, but soon after, the children were able to participate via question and answer sessions at the end of each broadcast. The first of its kind in the world, ever since then, the ASSOA has been at the forefront of developing techniques for teaching children over long distances; today, advances in technology, including satellite communications, has meant the children are now provided with much more interactive classes broadcast via a secure internet connection The children are able to see and speak to their teacher and classmates on their PC at home as far as 1200km away from each other. This is "The largest classroom in the world" (1,300,000 sq km or 521,000 square miles); a classroom 10 times the size of England or about twice the size of Texas. Included in the school calendar each year are in-town events where all of the students come to Alice Springs four times a year for about a week each time. This provides them with face-to-face social interaction with their classmates whom they see most of the time on a computer screen. ASSOA offers an education to students in pre-school, primary and middle school years after which they continue senior years via an alternative programme, such as boarding school or correspondence studies. The enrolment at ASSOA varies, but averages at about 120 students whom may live as near as 80km away and as far away as 1300km. Other School of the Air programmes operate in Australia, in all states except Tasmania. The students live in a wide range of locations, such as cattle stations, tourist facilities, military bases, national parks and aboriginal communities (whom typically also have a local schoolhouse where their indigenous language is spoken). As well as the qualified teachers at ASSOA, the students must have an identified tutor to supervise them at home. The tutor effectively acts as the teacher's eyes, ears and hands and as well as marking assessments, provide feedback to the teachers for reviews and assessments. The students follow the same curriculum as their counterparts enrolled at conventional schools in the Northern Territory. Once a year, a home visit is made by the class teacher, usually accompanied by a colleague. ASSOA provides all of the satellite & computer equipment needed for each site the students live, as well as learning materials via mail packs. The computer equipment, which enables Interactive Distant Learning , enables students to participate lessons broadcast live from the studio in Alice Springs by their teacher (Typically an hour per day, the rest of the day being spent with the tutor and working on correspondence material). Contact with the teacher is also via phone and/or email. Assessment takes place a number of ways, taking a holistic approach whilst including tests during one of the in-town weeks. ASSOA takes pride in the fact that it is rated highly in terms of the quality of education delivered when compared with other schools in the Northern Territory.
At the ASSOA visitor centre (thumbnail gallery above), it is possible to see various items on display including children's artwork and a photograph of a visit made by HRH Queen Elizabeth II. The very informative guided tour of the centre includes a video and, as also shown above, during term time, it is possible to view live teaching session broadcasts taking place through large windows (Mon-Fri, from 8:30am to 2:30pm). The visitors centre provides an opportunity to learn about and get a glimpse into the Outback lifestyle and to discover the history and innovations that helped create the "The largest classroom in the world".
The Royal Flying Doctor Service Base
Just southwest of the town centre on Stuart Terrace lies Alice Springs' home of The Royal Flying Doctor Service (RFDS). The centre here has a museum open to visitors where guided tours are available. The RFDS is a non-profit organisation and one of the largest and most comprehensive aero-medical organisations in the world, with dedicated heath workers providing emergency retrievals 24 hours a day, 365 days a year, over an area of approximately 1.25 million km².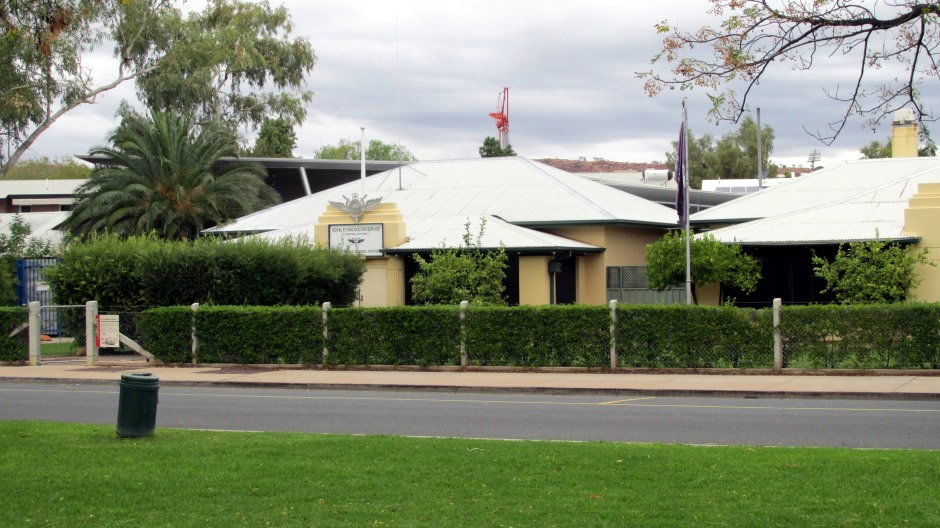 During the early days of settlement, people in remote areas of Australia's interior had no access to doctors or ministers. In 1912, Reverend John Flynn became the first superintendent of the Presbyterian Church's Australian Inland Mission. He recognised the problems associated with sick and injured people having to travel long distances by horse or buggy for medical assistance and the lack of local facilities resulting in many people dying. Flynn set up patrol Padres (chaplains) and whilst making the Christian faith more accessible to people, raised funds to set up hospitals staffed by nurses; doctors were still needed in many areas. With advances in technology, by 1918, aeroplanes were providing a reliable form of transport and radios meant people could communicate thousands of miles apart. John Flynn saw the potential to assimilate these services, as did Clifford Peel, a lieutenant whom had an interest in aviation. On hearing about Flynn's ideas, Peel combined his own ideas about combining radio and aircraft to bring aid to inland Australia in a letter to Flynn. Peel died a year later in action during the war and alas did not see his ideas come to fruition.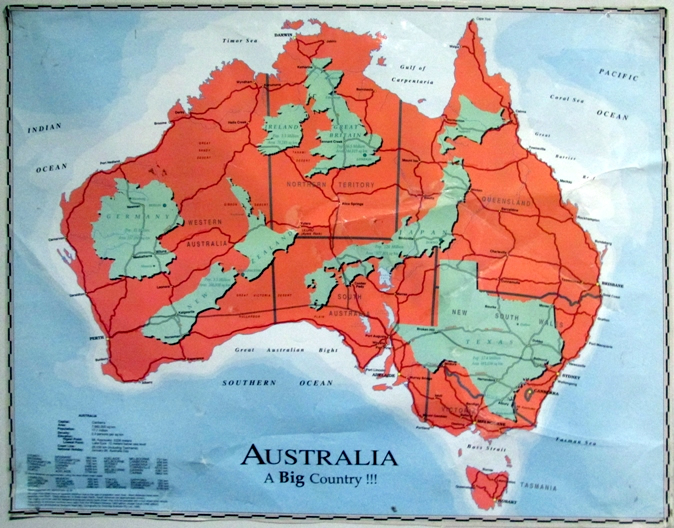 Established in Queensland, John Flynn's Flying Doctor Scheme gradually began to develop and in 1928, the service's first official flight took place from Cloncurry to Julia Creek, when a Qantas pilot, Arthur Affleck flew the first 'Flying Doctor', Dr Kenyon St Vincent Welch, a Sydney surgeon in a bi-plane. During the first year, 50 flights totalling over 18,000 miles took place, treating 225 patients for illnesses or injuries. The greatest problem though, during this first year, was that the service had no communications network between the base at Cloncurry and outstations. The problem was solved by Alfred Traeger, a young engineer from Adelaide. After a number of experiments, he developed the Pedal Radio with a generator equipped with pedals to provide power. His Pedal Radio was portable, cheap, needed no external power supply, simple to use and provided a reliable means of two-way communication over distances as far as 500km. In 1929, the Cloncurry base radio station commenced operations and the first of the outstations were equipped with Traeger pedal transceivers. On the Pedal Radio, a keyboard transmitter was introduced, which converted letters into the Morse Code which was sent out. By the mid 1930's voice communications could be made and the radio sets could be powered by car batteries instead of pedals. The Pedal Radio not only brought about a major advancement in providing medical assistance to remote places, but enabled isolated communities to speak with other people 100's of kilometres away.
Through Flynn's efforts, the support of the South Australian Centenary Women's Council and the help of others such as inventor Alf Traeger, the Alice Springs base was established in 1939. The first medical flight from Alice Springs took place on 10th July 1939 when pilot Eddie Connellan flew Dr Rupert Catalano to Hermannsburg, returning later with the patient. Since then, the RFDS here has continued to provide medical services to the many isolated areas of Central Australia. Reverend John Flynn received an OBE in 1935 for his service to inland Australia and when he died in 1951, his ashes were interred in Alice Springs at the foot of Mount Gillen. Today, he may commonly be seen as the face on the Australian $20 bank note.
Today, the RFDS operates from 23 bases with a fleet of 66 aircraft and 1,225 employees providing a 'Mantel of Safety' to over 80% of Australia [Figures: RFDS National Office 2014/15 Annual Report]. As well as aircraft, the service uses four-wheel drives and other utility land vehicles. The services include not only emergency retrieval flights for residents and tourists, but also regular health clinics as well as radio and telephone consultations with isolated patients. Each day, on average, the RFDS around Australia flies over 70,000km, has 800 patient contacts (including via clinics and telecommunications) and transports 177 patients (both emergency and non-emergency). The non-profit RFDS is partly funded by State, Territory and Federal Government with donations from businesses and the general public.
Entry to the visitor's centre includes an informative 'hologram' video explaining the service's history, a live flight map showing locations of the service's fleet and a museum exhibiting a wide variety of objects including old control equipment, a pedal radio, documents and a mock-up of one of the service's plane's interiors. There is also a gift shop and adjacent cafe.
[References and further reading on Page 3]
Next Page (Telegraph Station and The Original 'Spring')
Back to Page 1 (Anzac Hill and The Town)